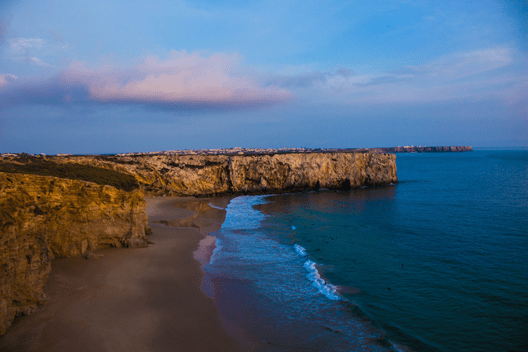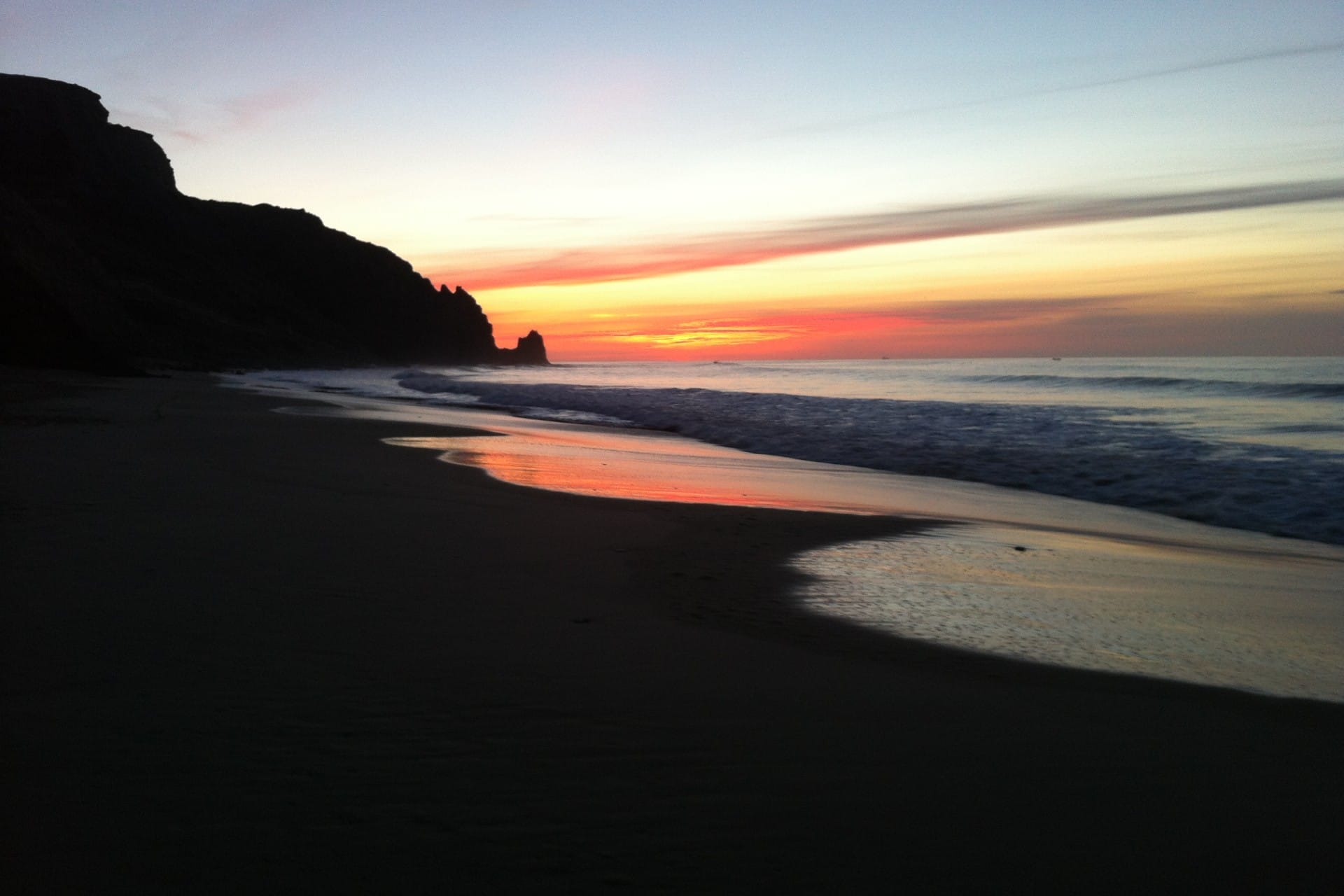 Sagres is a desolate place in winter. No-one's just passing by because it's always 8 km in and 8 km out down a bare and windy road from the nearest town. Signs on the window of restaurants, shops and bars warn 'Fechado'. Closed for winter.
"You're going to live in Sagres?" asked the lady in Lagos in disbelief, "I hate Sagres in winter. Too cold, too much wind." I collected a VW-T2 bus from a friend at her storage. This cool 1967 blue campervan was going to be my transport to the surf in the coming months, reducing my complete isolation to a bearable minimum. But I know Sagres, I knew what I was getting into. Sort of..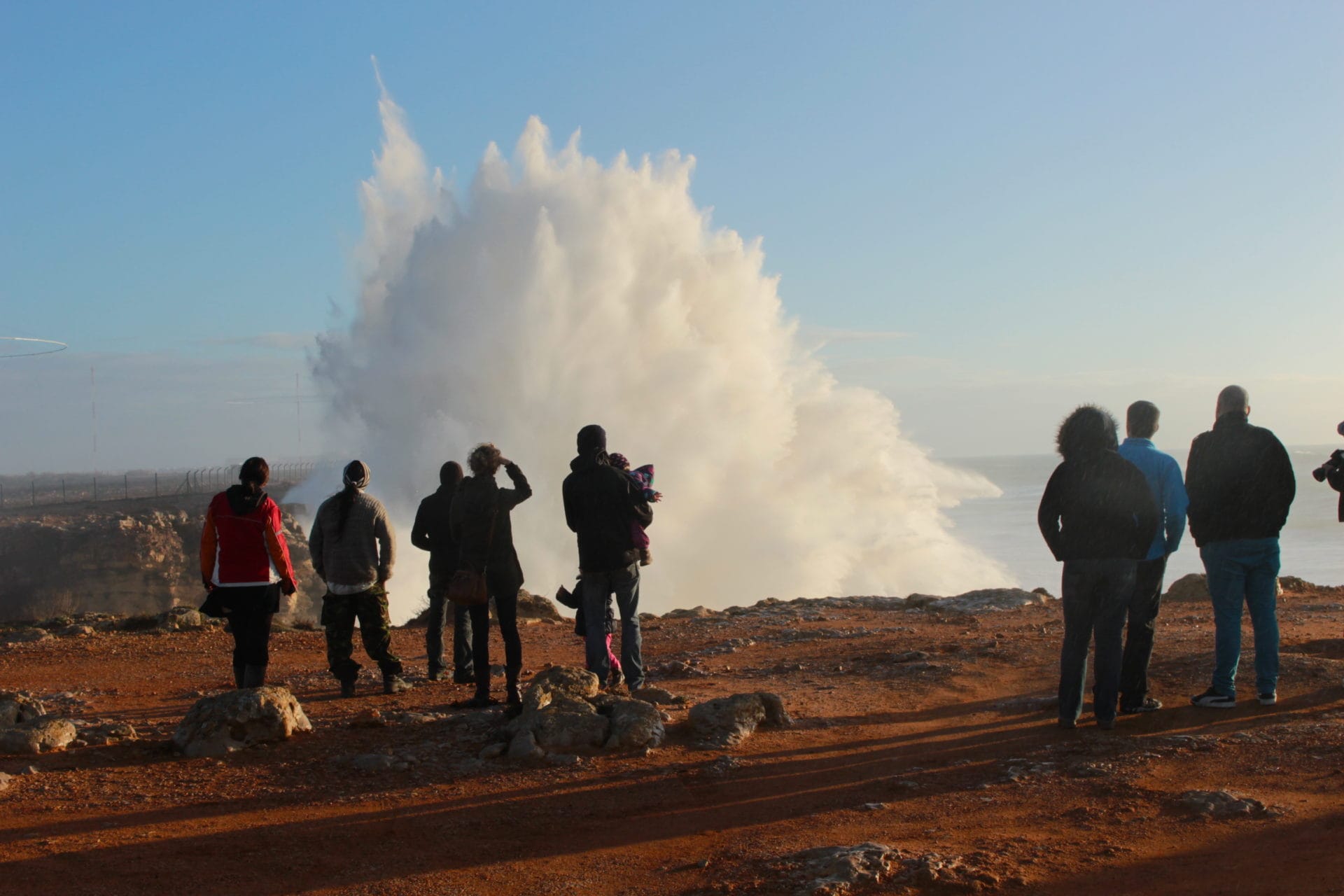 As I drove into town on the 6th of January 2014 Hercules was just reaching its peak. Waves were bashing the high cliffs and villagers gathered at a safe distance on top. "We haven't seen this in 30 years!" said an old man to his grandson, who held his hand firmly. Everyone was oohing and aahing as if watching fireworks when one after the other big spray spat up high above the spectators' heads with thundering growls. Many big storms would soon follow. I chose this as my winter destination.
I found a place a little out of town, even more towards the utter end of Southwest Europe; you really cannot go much further.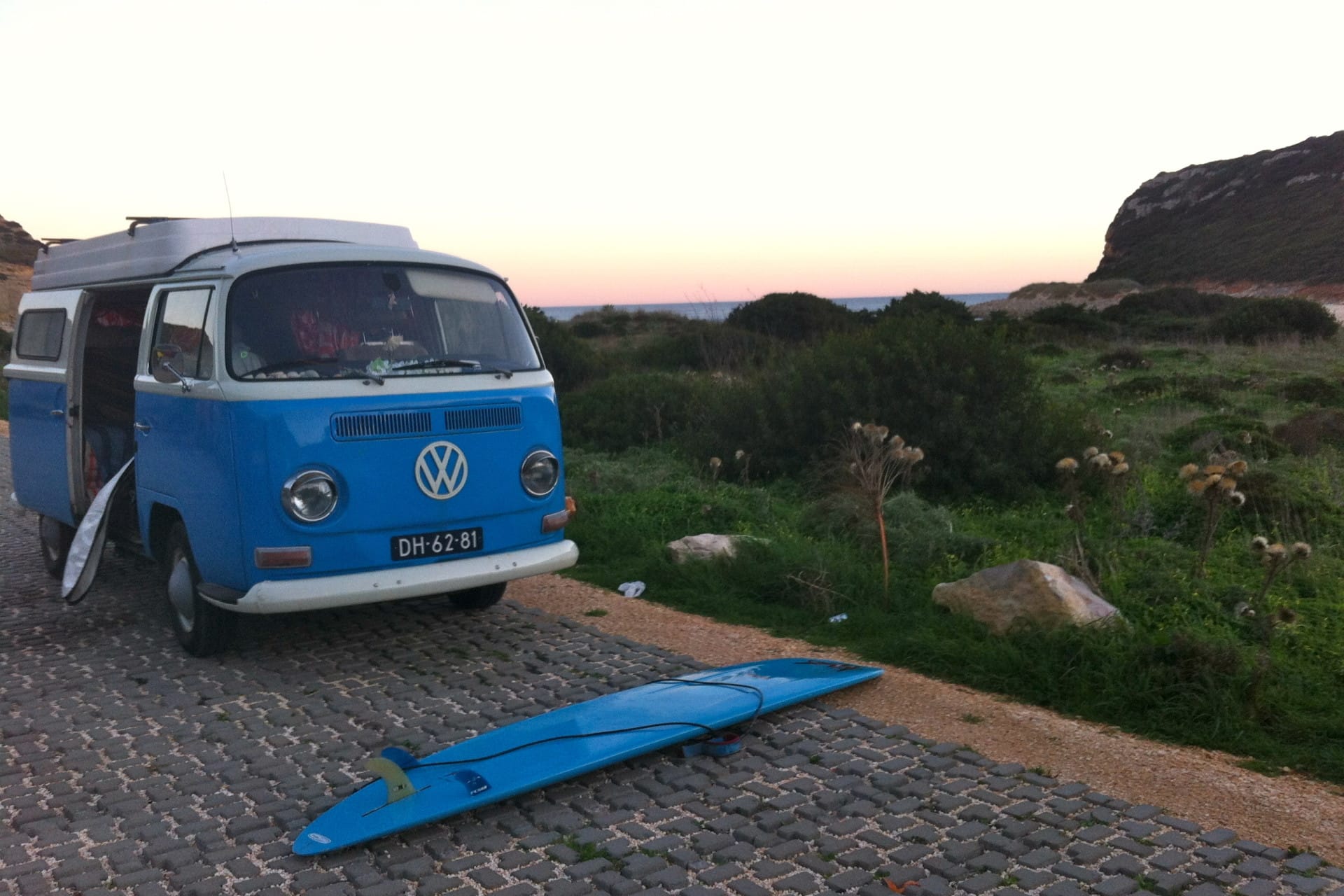 My buddy left for Morocco to escape the worst of winter, but I needed to stay European based.
I felt a little bit lost at first when we kissed and waved goodbye. Lost but excited. I wasn't completely alone. I had the dog, a cool bus and my two boards. I had an endless back garden, being at the very beginning of grand nature reserve Costa Vicentina, where I soon acquainted myself with a bunch of sheep and their keeper. I became friends with people living in campervans, who were not into buzzing cities but preferred the quiet of the natural park or the roaring of the ocean.
That very ocean sat right in front of my one-room-apartment. A steep descent down from the cliffs was this beautiful surf spot, Beliche, where even on the biggest swells and strongest north winds protection can be found. And very soon it appeared that my little hide-away was a welcoming retreat for friends from the cold north who fondly made use of the spare bed. And buddy surfers longing for a hot tea. And neighbours in need of a chat.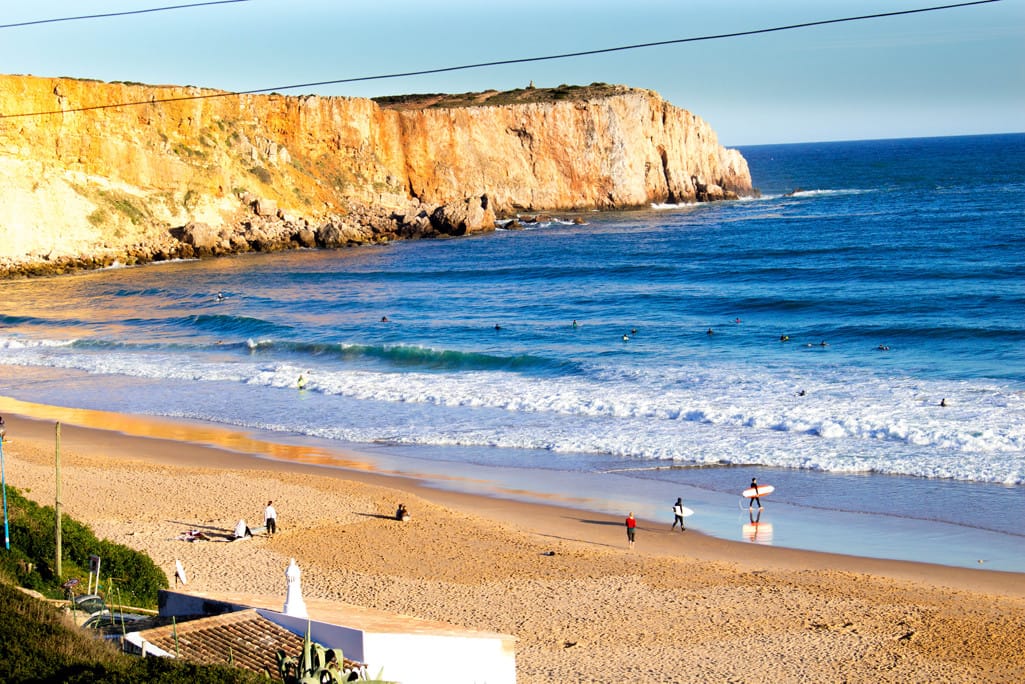 And it's also the place where I decided that the world needs a surf and travelguide. I know. You get crazy ideas being that isolated in a stormy winter.
So, to cut the story short; in this guide – amongst other posts about places, and stuff about people, surfing, health and what, where to do – you will find my likings of Sagres and surroundings.
In the next post I will share a bit about 'how and where' to warm you up!