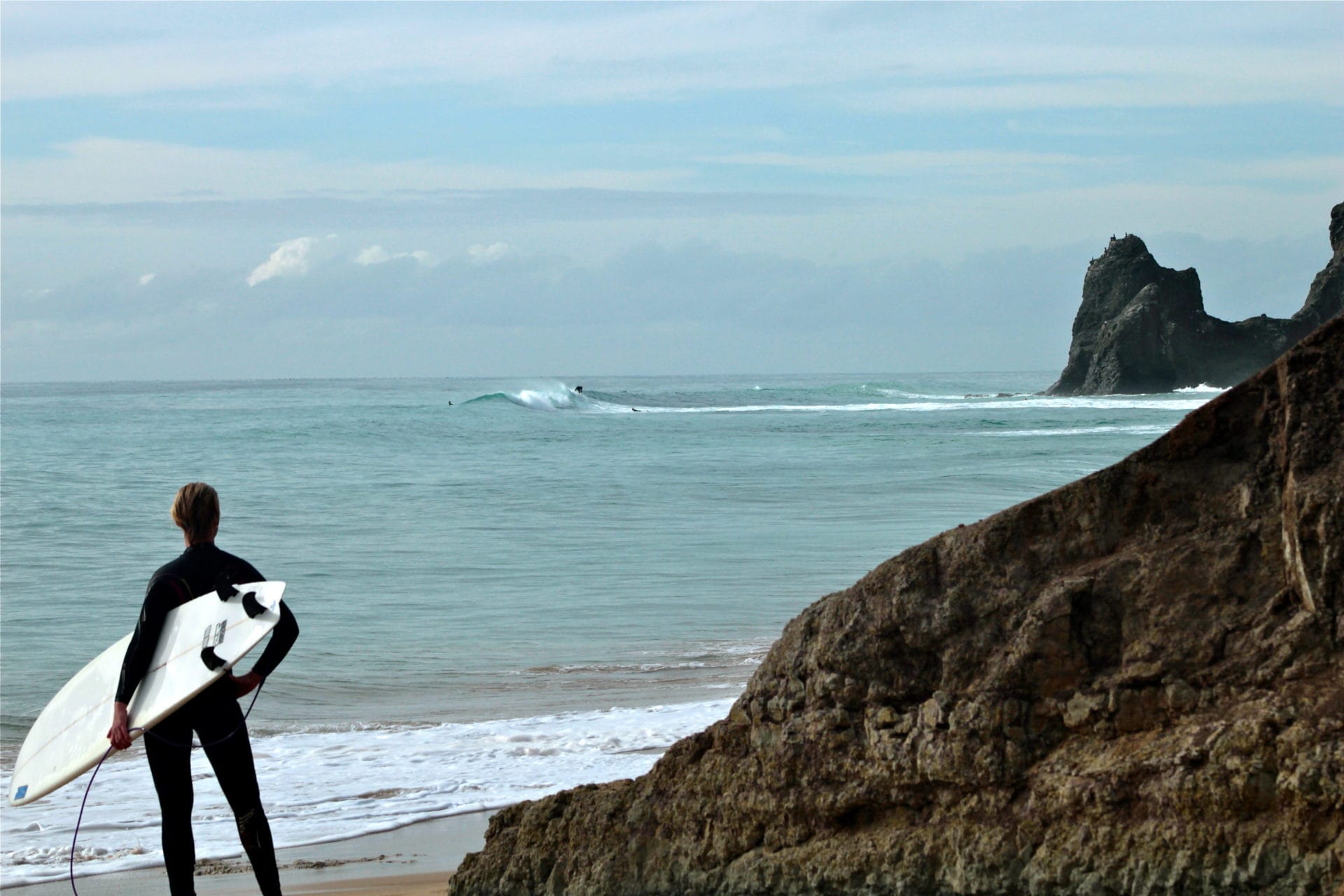 Surfing in the Algarve? Really? In golfers' paradise? Well, yes, of course. Just turn your head towards the ocean. And steer your car a little west..
Okay, so you made your choice, packed your bag, wetsuit and surfguide. Already spending hours on the Internet to see when and where to surf. Good! There's one thing you really have to know in the southwest of the Algarve, and that's how to interpret and read spot descriptions and forecasts.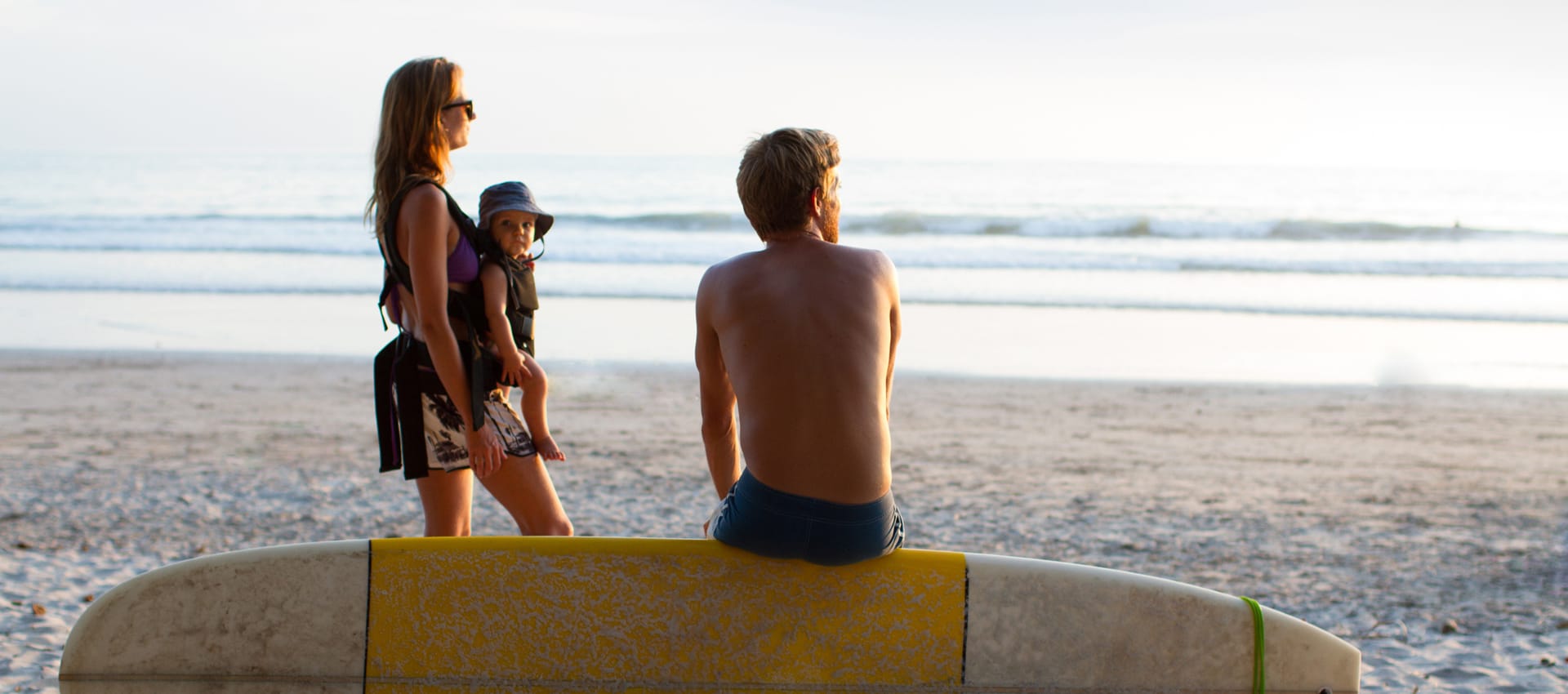 photo: Melchior Photography
Spot descriptions:
Massive storms, like Hercules in January 2014, change spots by taking and adding tons of sand from one beach to another, thereby changing the circumstances to surf.
For instance, a well-known spot like Tonel, in Sagres, lost every grain of sand (the storm even ate the little coffee shack that was on the beach) and wasn't surfable for a while because of the many stones. Beliche, a small bay beautifully located between high cliffs, lost lots of sand as well and got me stuck on what was left of the beach for hours at high tide because I couldn't reach the stairs after a surf. Of course, sand shifts all the time and new banks are formed. By now both beaches have lots of sand back. Check your guidebook information isn't out-dated (so befriend a local ☺). Be patient, observe the spot at different tides, watch currents, other surfers and don't be put off by driving around a little.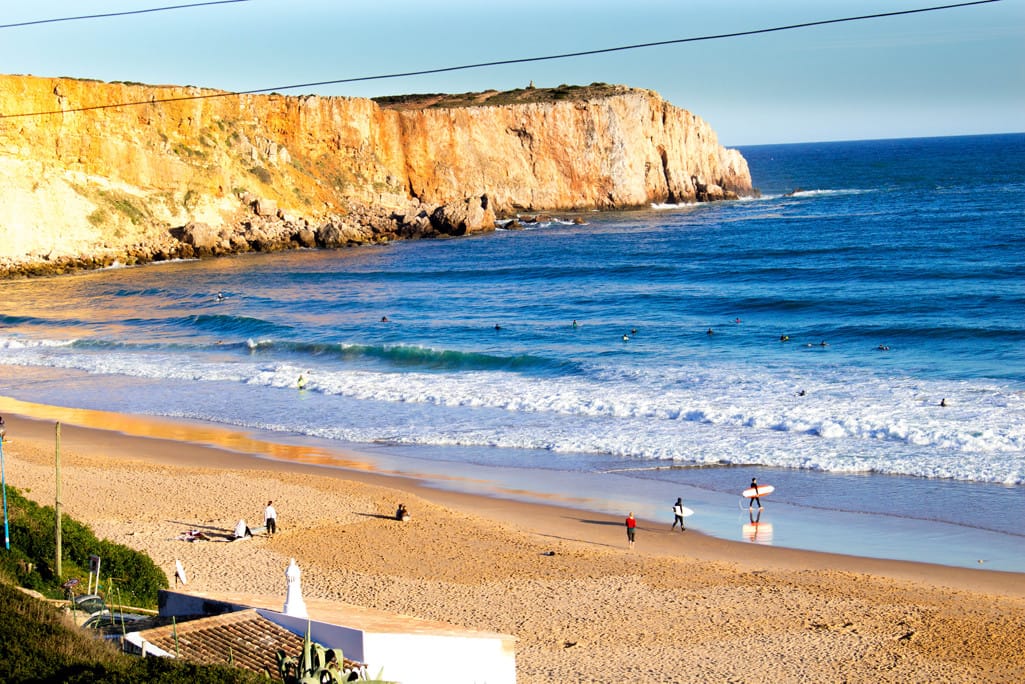 Forecasts:
When you check surf forecast sites like Windguru, don't be put off by the colours that indicate the wind, even if they turn into a Hindu Holi Festival purple. Strong winds just need the right protection and the cliffs of the Algarve are your angel wings. Big swells that seem unsurfable can produce all sorts of surfable waves at the south coast, from Mareta in Sagres to the beaches of Luz and Lagos. Magic Seaweed, another excellent forecast site, is quite accurate but their star-system isn't. Just when you think it's lay day for you and your surfing buddies, check Cordoama, Amado or Amoreira on the west coast, these bays love a smaller swell.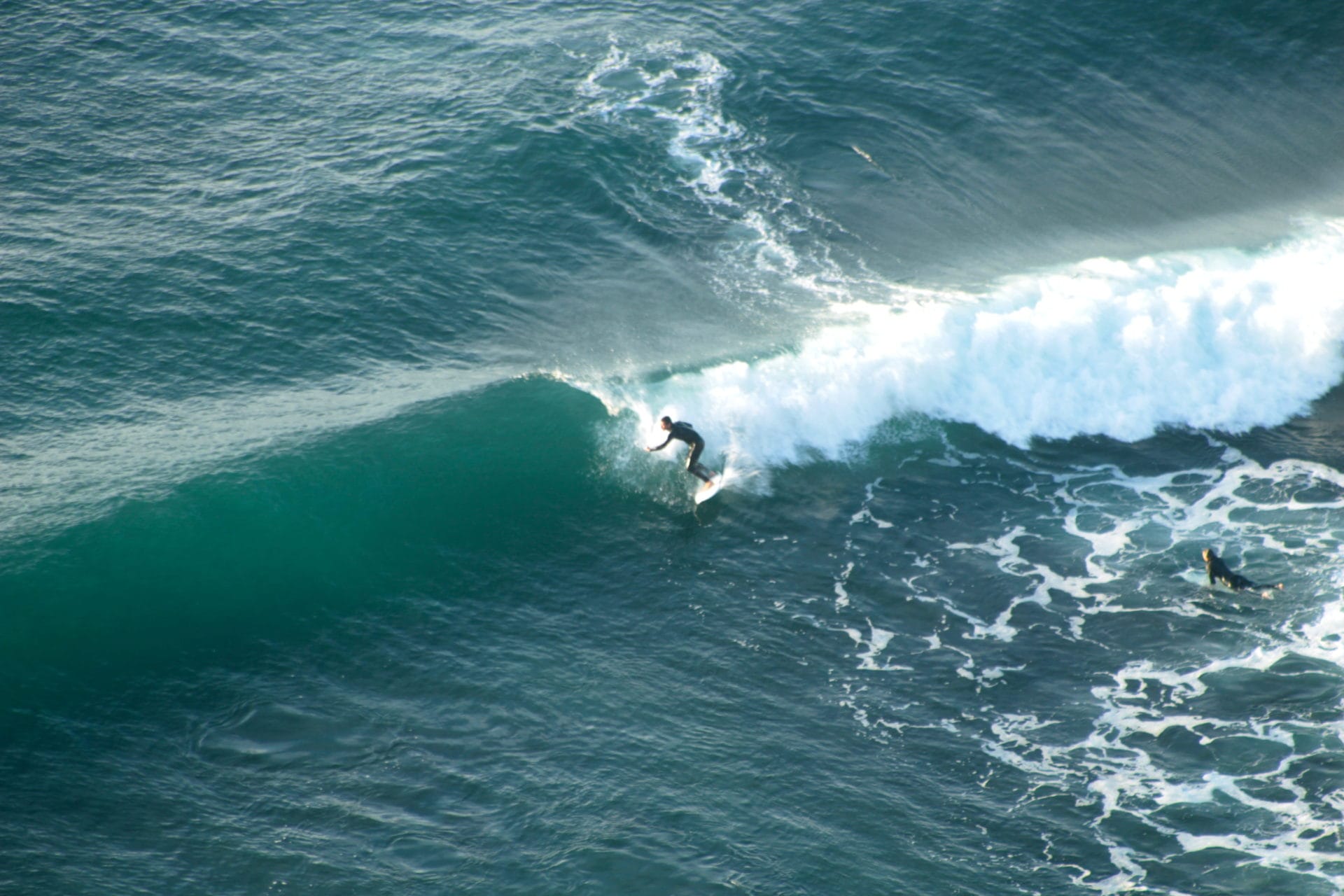 It took the crew from I love the Seaside many winters to figure it out, studying the many bays and beaches and reefs in the southwest of the Algarve in all sorts of circumstances (really, we love to do the dirty work for you) and it's still a puzzle at times. But that's nature for you!
What it pretty much comes down to is this: when it's big head south. When it's small head west. Get up early to stay ahead of the wind and crowds, or opt for a sunset session. When you're done surfing, find yourself something else to do like comparing and finding your favourite pasteis de nata.
(But if you want to go straight to the best place for a pastel de nata or a surf, check the I love the Seaside-guide ☺)