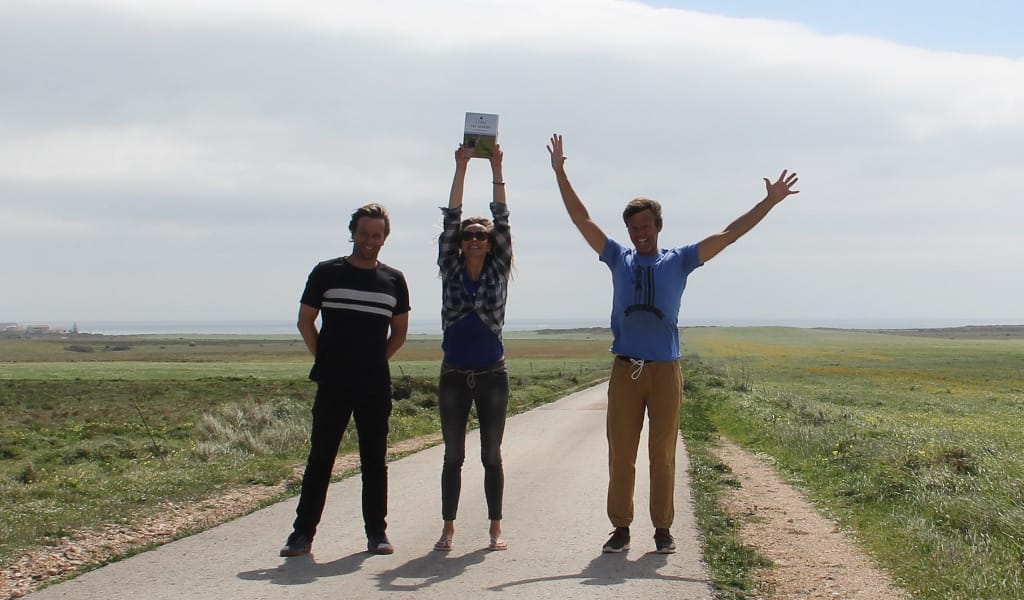 Woohoo! 5000 copies sold!
O la la, we are so, so excited, stoked, grateful and happy.
Within a year we sold out our first edition of 'I Love the Seaside, the surf & travel guide to southwest Europe'.
Only a year ago, after a successful crowdfund campaign, we were still in full process, sweating, working, writing, editing, designing to get it there in time for summer.
Now already 5000 copies have been sold worldwide, over 125 shops all over Europe are selling the guide and we just re-printed another 5000 copies.
They're flying out like hotcakes. We can't be more inspired to keep going, connecting the traveller with local people, business and projects. Making plans for new destinations, new stories, and of course new inspiration for you, dear reader, buyer, retailer, surfer, traveller, blogger, editor, photographer, who shares our passion.
Thank you very much!
You don't have your copy yet? Order here! We'll love you for it 🙂