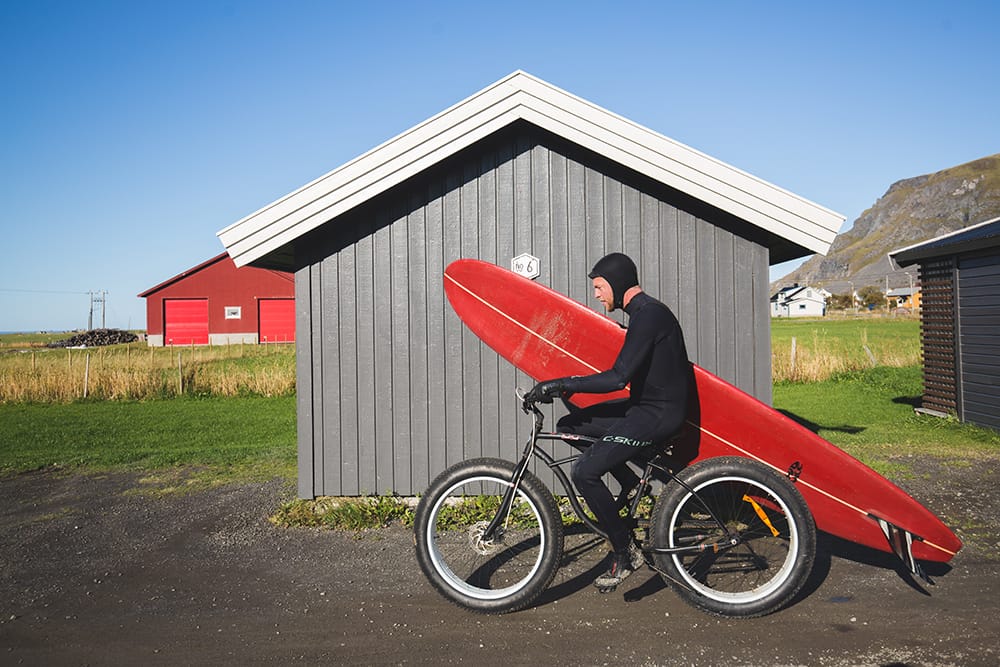 Can't decide where to go on your next trip? We've made it easy for you. See if you fit one of these surfer-traveller types to help you make up your mind. 
Surfer-Traveller Type Brittany
You love room to roam, long hikes, great views, making a study of tides, swell and wind direction, buckwheat crêpes and cider, cold water, reefs, and beachbreaks with boulders and stones, public parties and folk festivals, friendly faces, patron saints, stone farmhouses, Celtic vibes, getting lost in translation and mixing up Plouescat, Plougoulm, Plouxané or Plouhinec.
Surfer-Traveller Type Norway
You're up for a bit of arctic vibe and are keen on seeing greenish-purplish lights dancing in the night sky, and you know how to handle a camera, or get frustrated that you don't. Remote areas don't scare you, you can get used to driving through tunnels, and not using your fifth gear for weeks – let alone the sixth! Foraging berries and herbs and chanterelle mushrooms from the forest is your idea of a wild party. You're the next level outdoorsy type, or a newbie who loves to hang out in hot tubs and can add a bit of swagger to wearing active wear.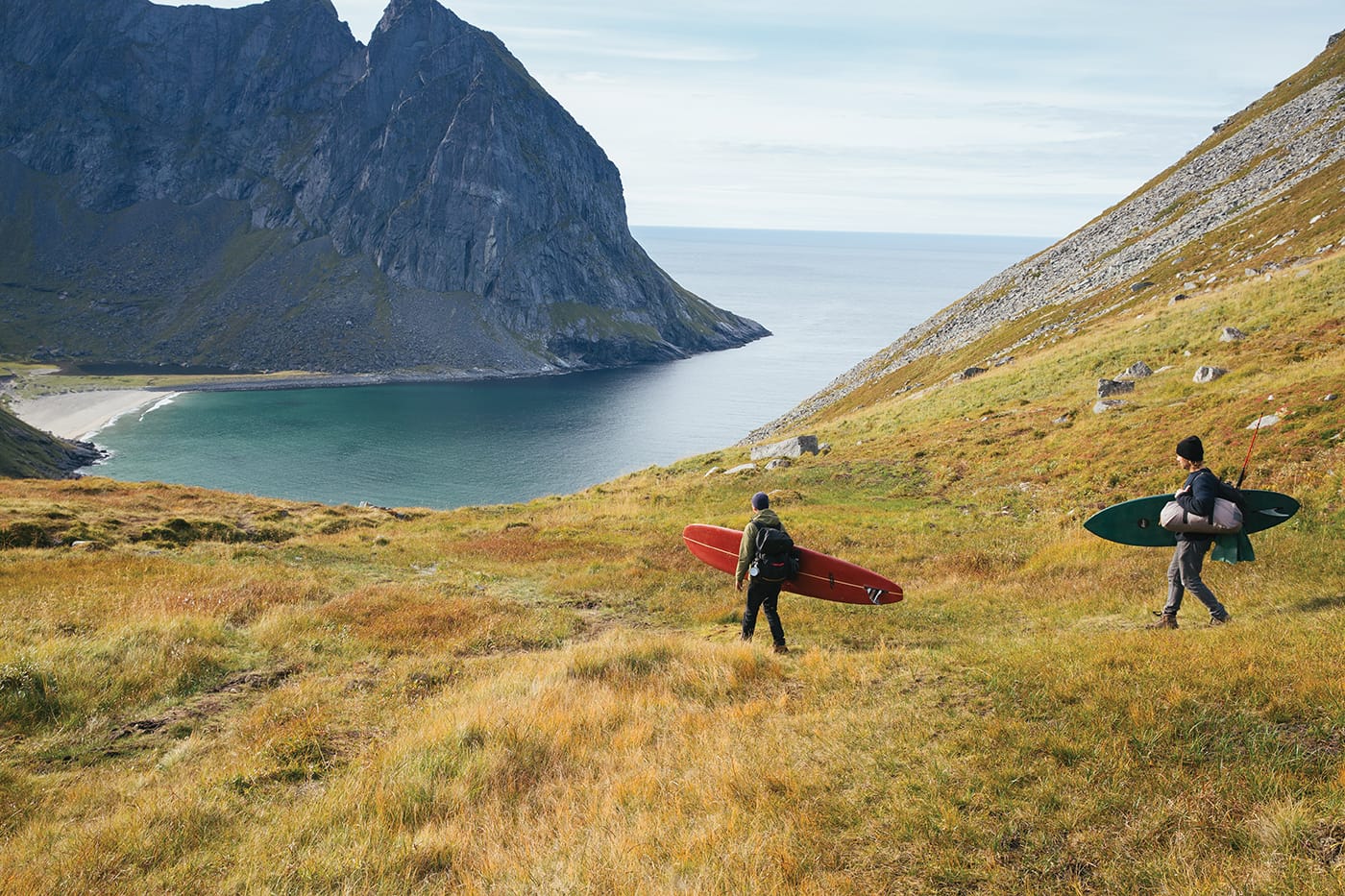 Surfer-Traveller Type Lisbon
You dig the city life, but like an escape route that takes you outdoors within the hour. You get a kick out of downhilling and have enough energy to clamber back uphill again. You're into old trams, graffiti and castles, and cry tears of longing for something you didn't know you longed for when you hear a good Fado song. Your ideal day is a leisurely morning with a pastel de nata and galão on a sunny terrace overlooking the Tejo river, then go for a surf in the afternoon and be back in town before happy hour.
Surfer-Traveller Type Denmark
You love a beer, any time, especially from some microbrewery, and open it with whatever's available – your lighter, wax comb, or teeth maybe. Anything really but a regular opener. You like people to form a queue, anywhere, and prefer sitting outside on a terrace, even when it's freezing, but know exactly what they mean by being hygge. You choose dark rye bread as a base for your open-faced sandwich and know where to find the ø, æ and å on your keyboard. You've always dreamed of driving your car right onto the beach and don't mind spending a chunk of each day studying the wind speed and direction along with the swell direction. And you're not put off by short swell periods.
Surfer-Traveller Type Galicia
The name Death Coast doesn't scare you off, you're into exploring and not afraid of driving an extra mile to get to know the extremities of every headland and peninsula. You like your reward for going the extra distance to be one of utter beauty, isolation and silencio, love to dive into wifi-free sanctuaries, and wish a sturdy looking local to turn out warm, welcoming and friendly.
Surfer-Traveller Type Holland
You like to see where you're going; having no hills to speak of to obstruct your sight. You kinda dig that faint whiff of marijuana every now and then, the colour of the sea to be greenish-grey or chocolate-brown, and seeing people use their bicycle to move furniture, take dogs out, transport themselves, surfboards and their entire family. And you don't feel offended hearing ggg, ggg, ggg in every other word they're saying. The fact you're below sea level doesn't scare the shit out of you and you fully trust the Dutch to fight off any floodwaters.
If you still can't decide, or none of the above fits your personality.. maybe you're the Algarve type, or Sweden should be added to your wish list. Read the rest of our Surfer-Traveller Types in our travel guides to find out – we've come up with one for every region/country. (Just don't take them too seriously…;-))
(Photos: Melchior van Nigtevecht)