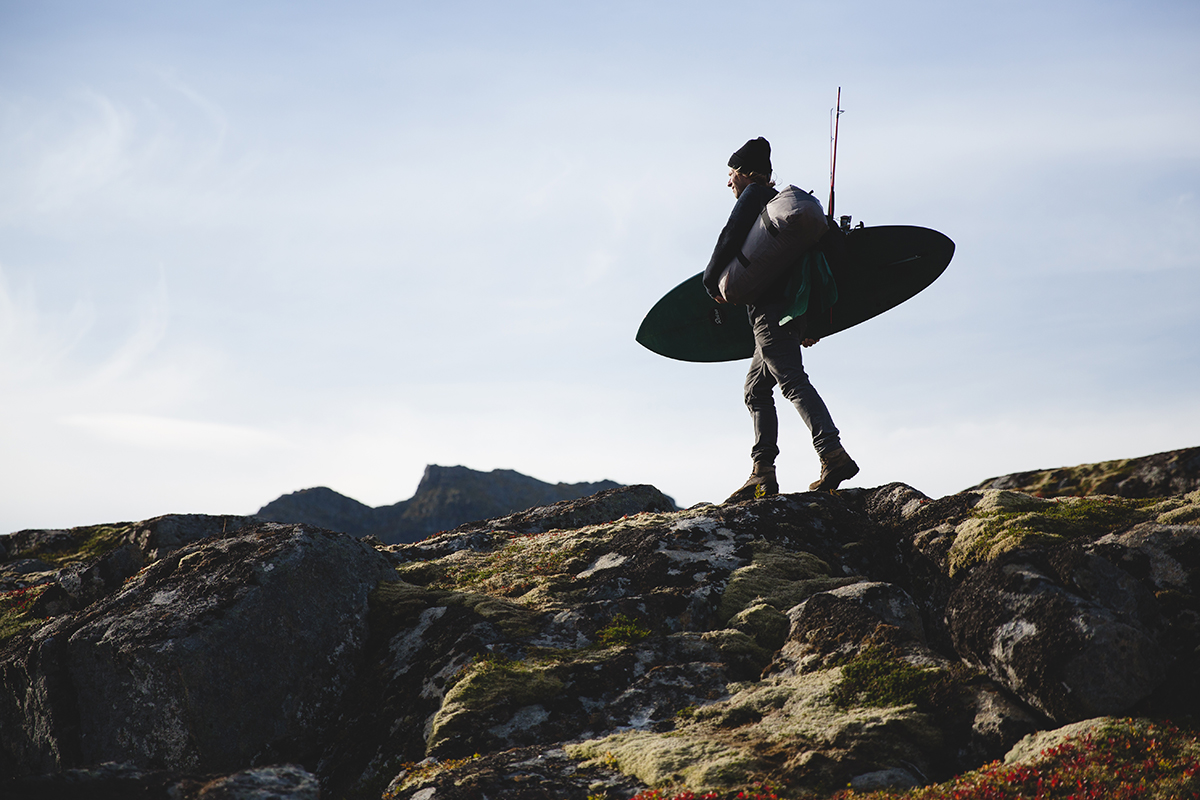 Top 10 stays for solo travellers
Going on a solo trip but not keen to be on your own all the time? We've got you covered. Of all the lovingly curated addresses in our guides, there's plenty places that are a fine fit for a one-person journey. Solo travellers, start packing your bags!
Lofoten, Norway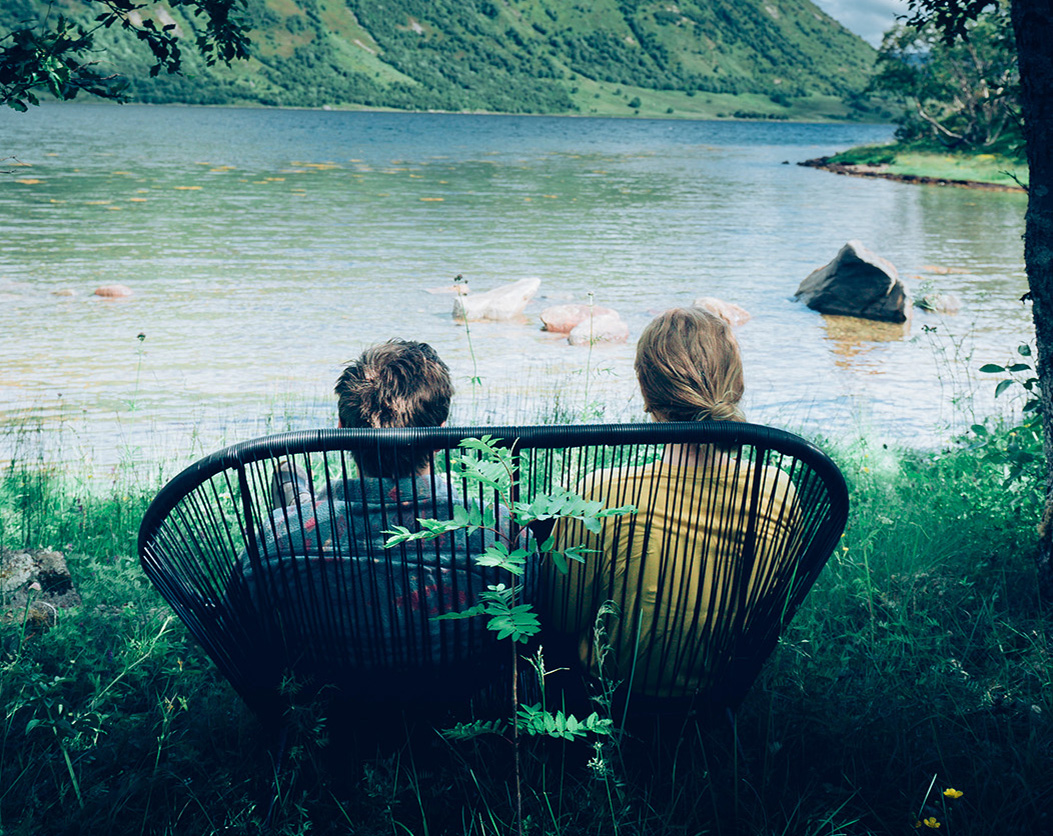 Enjoy a lake and mountain view at the lovely Furu Hostel. Your hosts, Guri and Arne, and their team happily share their unbridled love for the outdoor surroundings. The rooms (private and shared) are decorated in a minimalistic tasteful style – you might get some great inspiration for your own home! And if you want to get hygge with it; the onsite café serves locally-sourced homemade food, cold beers and hot coffees, and you can enjoy regular events, workshops and open-air concerts too. It's an open all year affair, so you can try out your cold water surfing skills, go ski touring, dance with the Northern Lights or perfect your sauna sessions.
Kåeberga, Sweden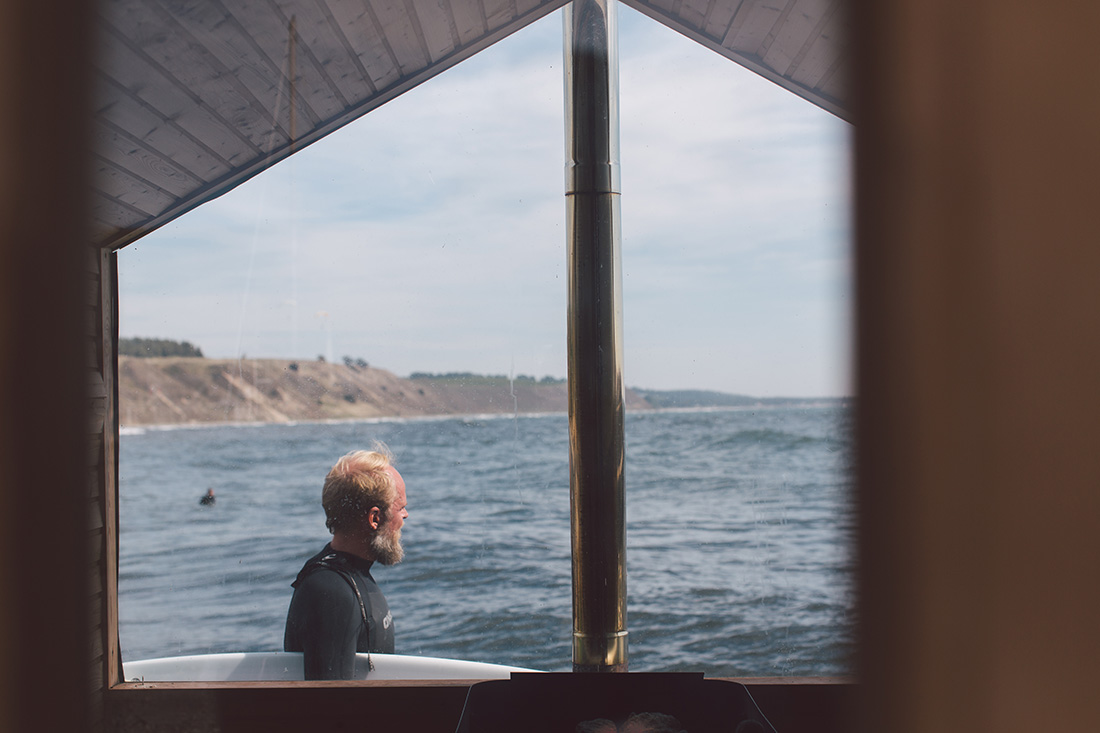 Journalist and traveller Ulf, the owner of Kåseberga Hideout shares his passion for nature, sustainability and a laidback lifestyle at his boutique hostel. It's not just a place to spend the night, you'll also connect with other explorers and the local neighbours. Lovingly decorated in a California meets Scandi style and close to the beach. You're welcome throughout the year, but nothing beats those long summer days in Sweden.
Abercastle (Wales), Great Britain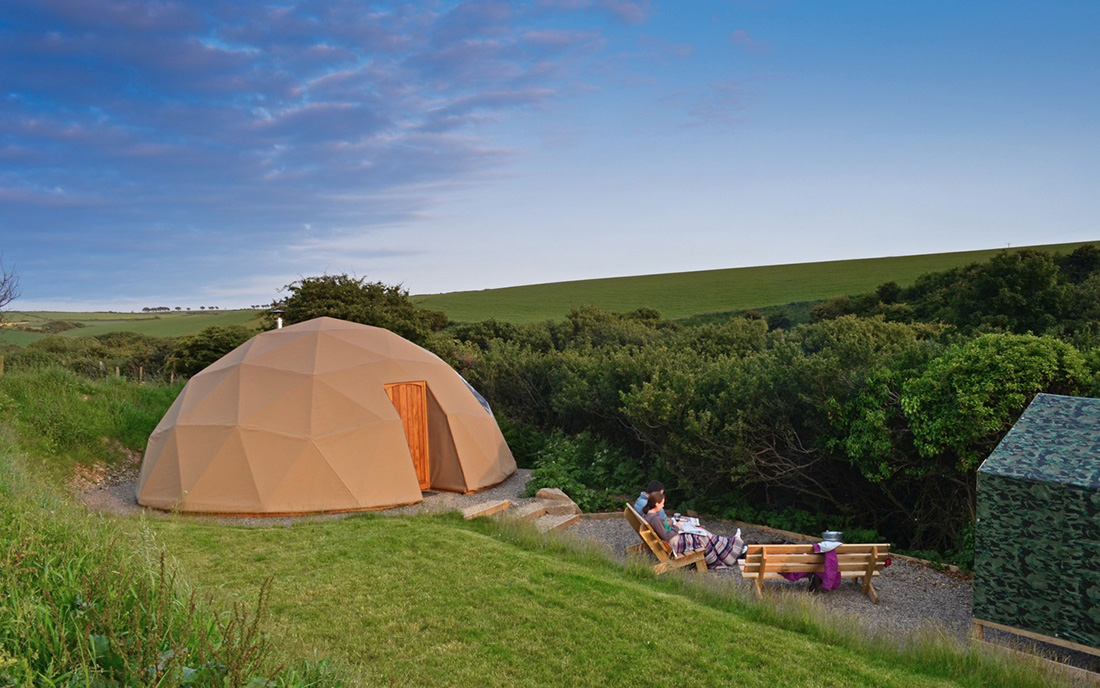 Prefer to camp? With owners Kevin and Claire being keen travellers and campers themselves, they know just about every wish and need of a fellow camper. Their wonderful Trellyn Woodland Camping, amidst a forested area, has 7 secluded and spacious pitches, 3 yurts and 2 domes to rent. They're the founders of the Greener Camping Club, so expect a planet and people friendly approach to water and waste management. You can safely build campfires at your pitch, and join in the wood-fired pizza nights, or warm up in the wood-fired sauna. You can even use one of their surfboards and wetsuits for free (on a first come, first served basis). It's a Greener Camping Club members only site, but you can join on the spot. They're open from May to September.
Dunfanaghy, Ireland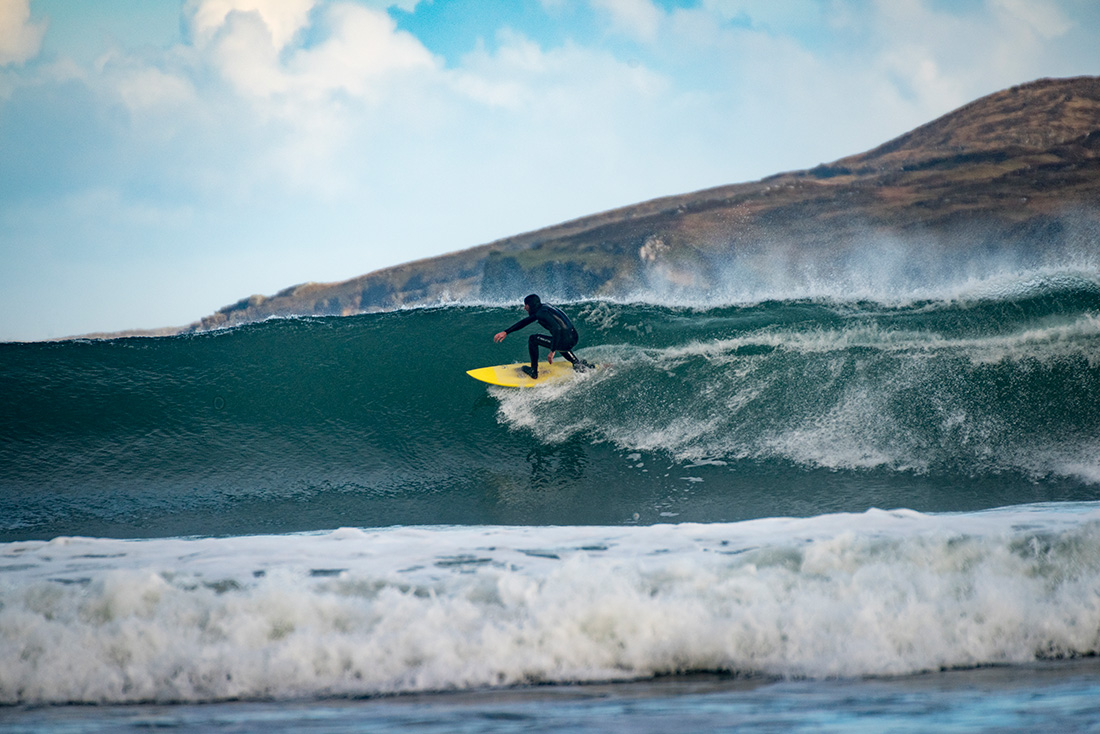 Out the back of surf school and shop Narosa, right in the middle of the small town of Dunfanaghy, find two of Narosa's glamping pods. You'll have the quiet of the garden, and the lively buzz of their shop and school at your doorstep. The beach and eateries are within walking distance, and you'll find Dunfanaghy to be a surprisingly groovy little village, where most hoopla and livelihood is found along one street. The pods are truly comfy and equipped with toaster, kettle and mini fridge. For larger meals you have to go out and about and meet up with folks, ever so easy and fun in Ireland! Available all year, but for the best weather and waves try spring or autumn.
Bretagne, France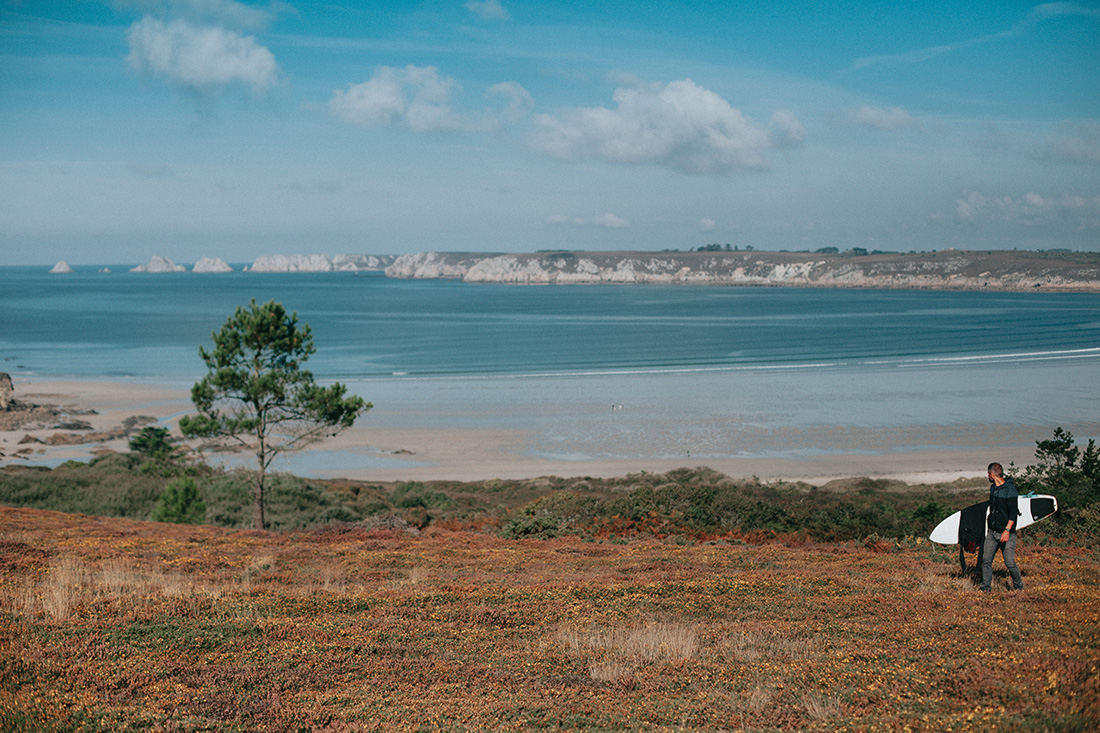 Two lovely places to choose from: PhilaDelphia guesthouse on the Crozon peninsula, and Côte et Reve near Audierne.
At PhilaDelphia you've space to store your boards, space to chill indoors, space to hang out in the sun and a choice of private or shared rooms to rest your surfed-out head or hiked-tired feet. That, plus lovely hosts Delphine and Philippe welcoming you at their guesthouse. They run their surf and nature guesthouse and surf camp with much gusto and enthusiasm, and make sure you get to surf all the hours, or know exactly which paths to hike today. They also rent out boards and bicycles, and are conveniently close to the town's shops and restaurants. PhilaDelphia guesthouse is open from April to October.
Côte et Reve is where local Breton waterwoman Marine and Dutch travelling surfer Jord built their own house, only steps away from the beach Kersiny. Like they did for years on the road in a big campervan, they now open their house and garden doors (hearts, kitchen table and stoke) to guests. If you share their love for the outdoors, good food, anything water related and having fun with new peeps and friends alike, this is your place. There's a shared room, a private studio (2 to 4 persons), in summer the campervan and a big tent are also available. It's a small-scale, small groups only set-up, with lots of personal attention, so perfect for single travellers. Open all year.
Mimizan, France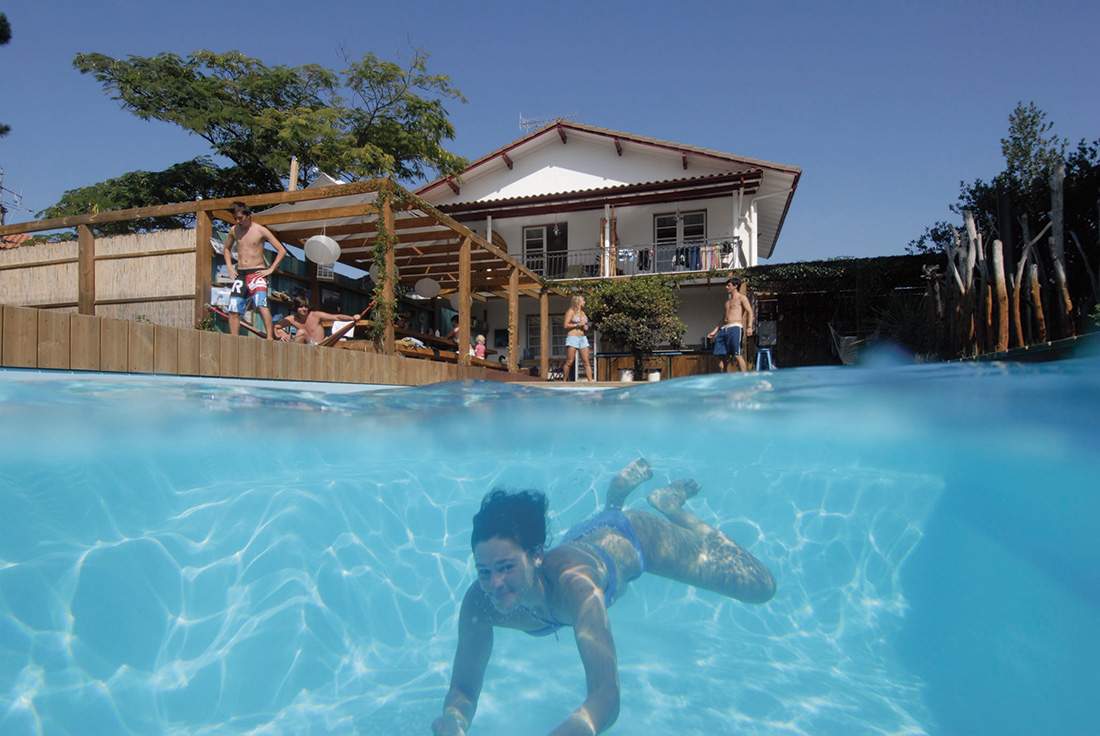 Sven and Elles, long-time residents of Mimizan, run the Pura Vida Lodge with love. It shows in the details. Homemade, local and organic breakfasts, a secluded garden with lots of flowers, trees, hammocks, solar shower and a swimming pool. Their spacious rooms and lounge make Pura Vida a comfy lodge for any surfer and you'll feel right at home among the driftwood decorations. They offer special 30+ weeks, surf and yoga weeks and surf coach courses. You're welcome from May to October.
Bidart, France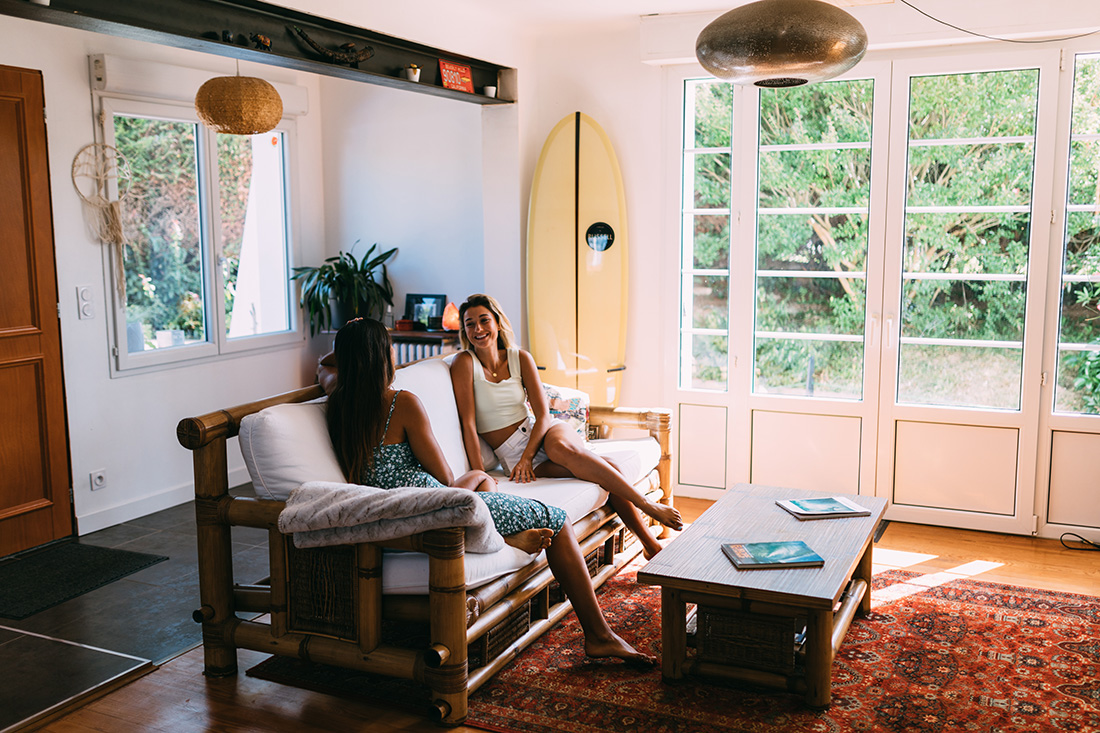 Joyu Surf Shack is everything we love: small-scale, run with a very big heart and fizz-bubbling with passion for surfing. They serve healthy tasty food, and there's a good choice of beaches and reefs nearby. You can book a stay and choose for yourself when, if, where you surf, bring your own board or rent one of their beauties. Or you can join them to surf and benefit from their experienced teaching, guiding skills and local knowledge. They've private rooms and shared rooms for up to 4 people, and a cosy communal room where you'll be introduced to new friends by their happy waggly dog. Closed in winter, welcome the rest of the year.
Tocha, Portugal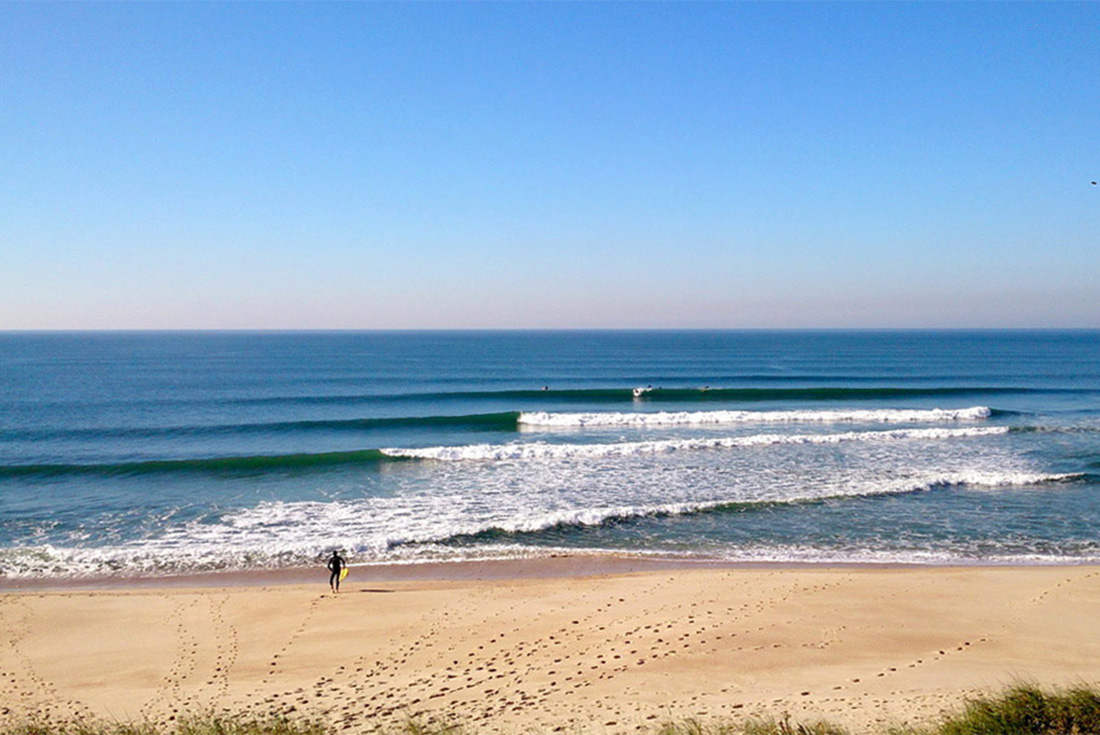 Small-scale beach hostel Ticket 2 Surf is run with the loving and personal touch of Portuguese-Dutch couple Claudia and Brian. From surfing the uncrowded breaks of Tocha and surroundings, activities like SUP tours on the river and yoga classes or just sending out good vibes, the welcoming hosts do anything in their power to make sure their guests have the best time. You can choose to stay in single, double or shared rooms, take surf lessons and guiding and join in other activities. Open all year, but best enjoyed in late spring, summer and autumn.
Ericeira, Portugal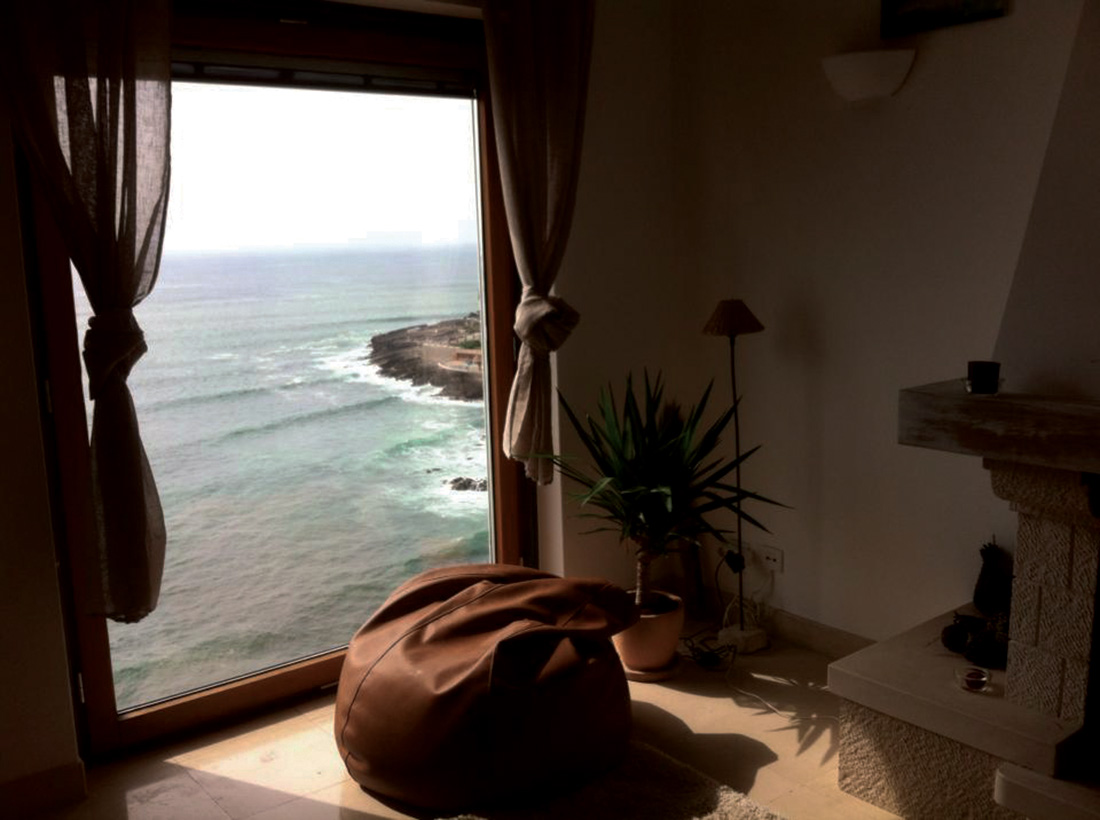 Choices, choices… Okay, here are two of many in this area! One of the most stunning views you can get from a surfhouse must be from Laneez Ericeira set on a clifftop overlooking Ericeira's Praia do Sul and the coastline to the north and south. Add a homely atmosphere, beautiful furnishings and comfy, spacious rooms, and a pure dedication to surfing. It must be the synergy between the creators of Laneez Ericeira surfhouse that gives it such an intense surf vibe – Portuguese Miguel Ruivo and Jersey's Mark Durbano – both avid, legendary and longtime surfers who appear to be fearless when it comes to big waves. They are open all year, have double, twin and dorm rooms, surf lessons, guiding and rental available.
Another favourite and oooh-yeah-must-go-to place, especially if you're a lady on a solo mission, is Chill in Ericeira. The welcoming guesthouse is run by former national surf champ and longtime Ericeira local, Joana Rocha. Choose from 11 brightly coloured double, twin or dorm rooms, filled with genuinely creative details. Located within walking distance of beaches and the old centre, and open all year.
El Palmar, Spain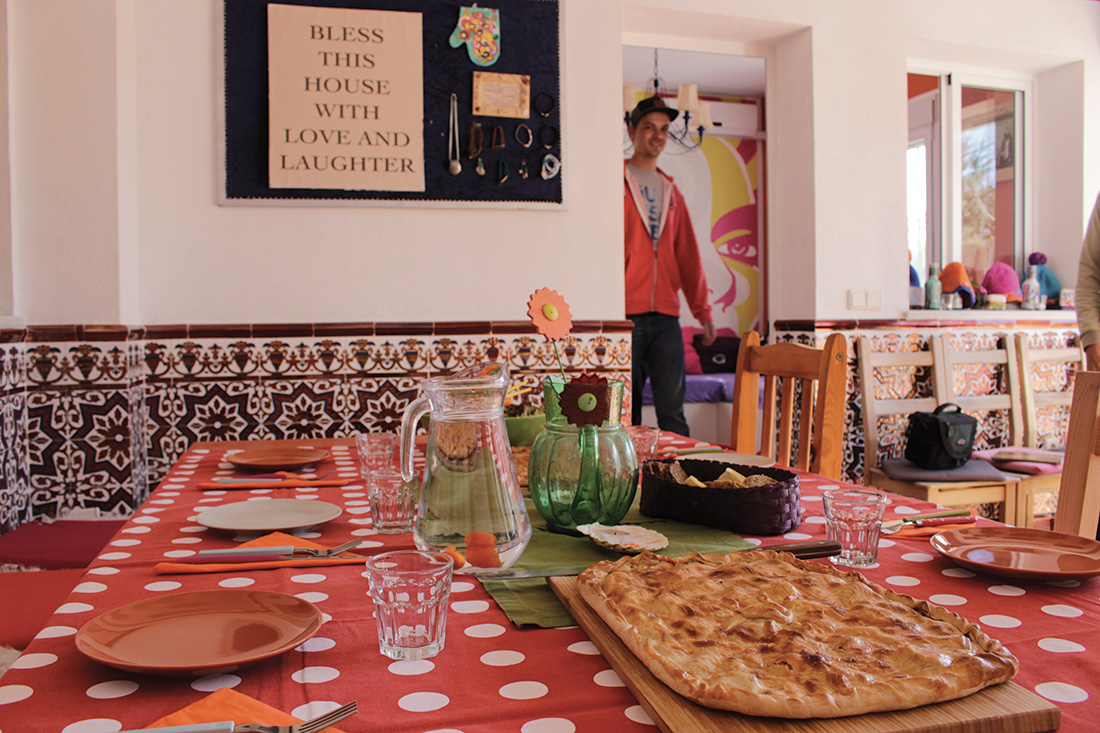 In the south of Spain, Andalusia to be precise, you'll find both La Luz Surfcamp and A-Frame Surf & Yoga Camp to be far more than just surf camps. They aim at a slightly older clientele, offer great food, yoga classes, and have both private and shared rooms. The interior of La Luz Surfcamp can change with every season, since co-owner Moni is a very creative lady. La Luz is located within walking distance from the beach, and A-Frame sits directly on the boulevard, overlooking the surf at El Palmar. They both operate in winter only, when the best waves roll in.
Find all and more of these mighty fine addresses in our surf & travel guides to Northwest Europe, Southwest Europe, Morocco and Great Britain & Ireland
We're here to inspire, now you can go and explore.