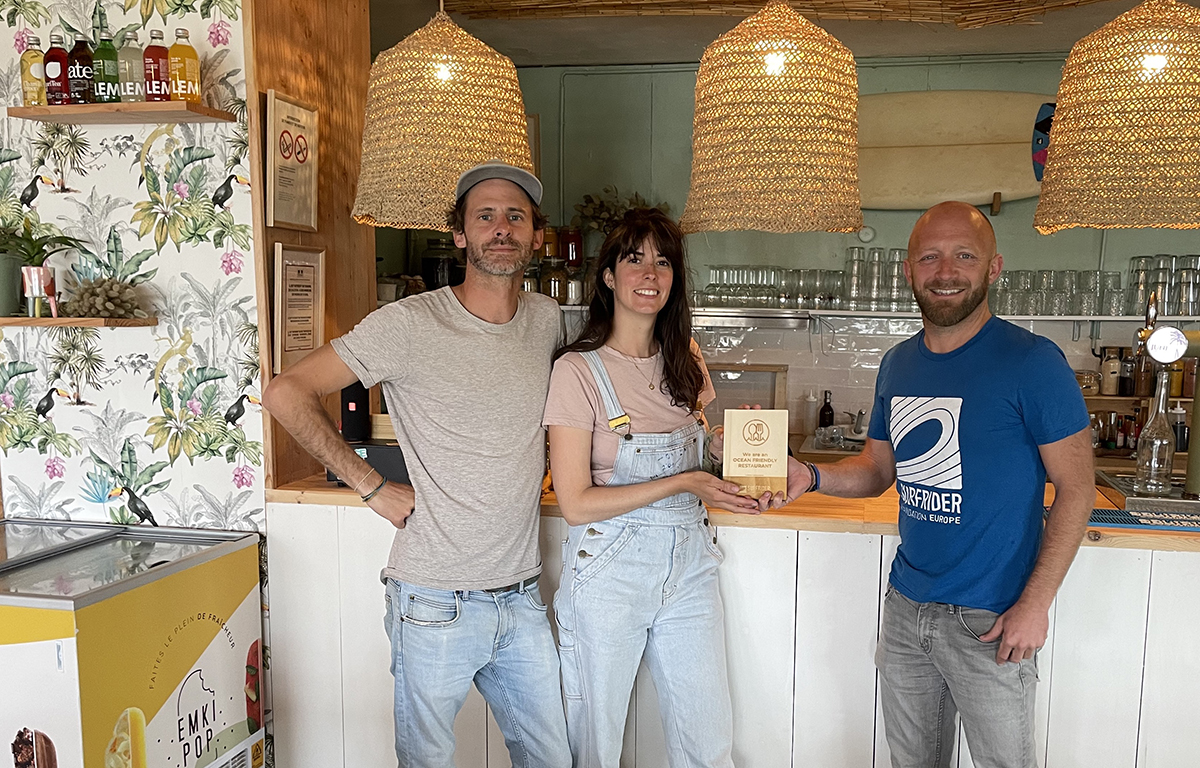 We'd all love our fav restaurants and bars to be environmentally (and especially ocean) friendly but how do we know whether they are? Enter Surfrider Europe, who are making it a lot easier for us to choose, with their Ocean Friendly Restaurant program. Here's what, how and why, plus a few seaside addresses to choose from – carefully selected, so you can enjoy your edibles and drinkables without a worry on your beautiful eco-conscious mind!

OFR (Ocean Friendly Restaurants) is an initiative of Surfrider Foundation Europe. Firstly, they've published a clear set of guidelines designed to help restaurant owners on their path to more sustainable ways. Restaurants must comply with 8 criteria to apply for certification; like having the right recycling practices, using eco-friendly cleaning products, having vegetarian or vegan choices on the menu, and banning all single-use plastics. Restaurants can go even further in reducing their environmental impact by applying optional criteria, such as offering free tap water, using energy-saving systems and having food composting options onsite.
OFR encourages the food industry to get ocean friendly by promoting the initiative and increasing awareness. As surfers and sea lovers, aren't we well aware of our own responsibility when it comes to making choices? As consumers in general, we have a huge role to play towards making change. By refusing disposable plastic cups, lids and bags, by reusing – bringing a keep cup or your own containers for takeaways, and by choosing locally sourced and plant based products from the menu.
As promised, to make things easier for you, Surfrider have compiled a list of certified Ocean Friendly Restaurants*. Together, we cherry-picked a few along the surf routes of Europe. Many of them you'll find highlighted in our Seaside books too of course. We love an ocean friendly restaurant when we see one!* If your favourite place isn't yet listed and you think they fit the bill, do contact your country's Surfrider Chapter to endorse them!
Denmark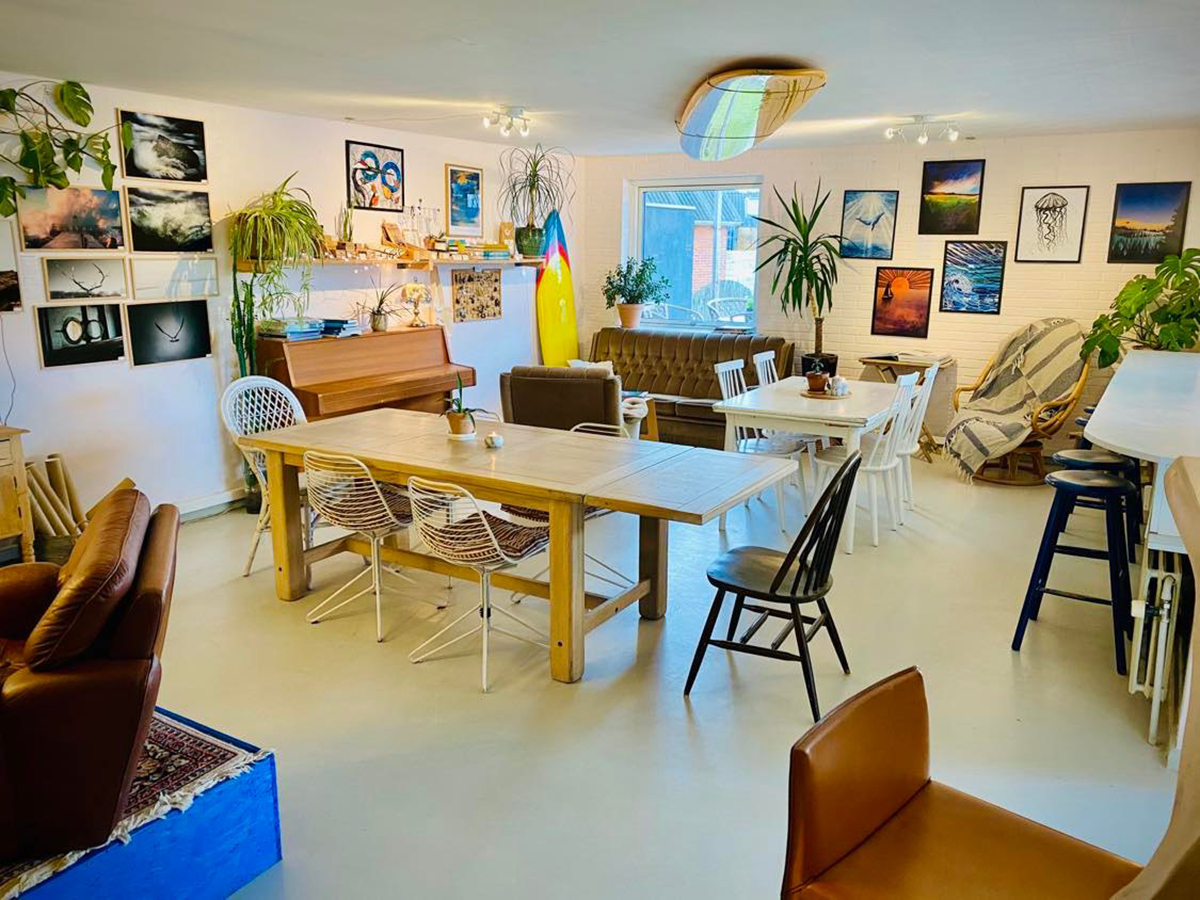 The Break Café
Starting off in one of our most treasured surfing towns in Denmark, Nørre Vorupør. The tiny seaside village just south of Klitmøller – better known as Cold Hawaii – carries its own nickname 'Nørre Vegas'. The Break Café offers coffee, smoothies, freshly baked bread and sweet treats, vegetarian and vegan food, cocktails, craft beers and organic wines. Find work by local artists on their walls, too. Besides the mandatory criteria, they reduce food packaging, starting at the provider's chain, and offer local and ecological dishes where possible, amongst other practices.
Holland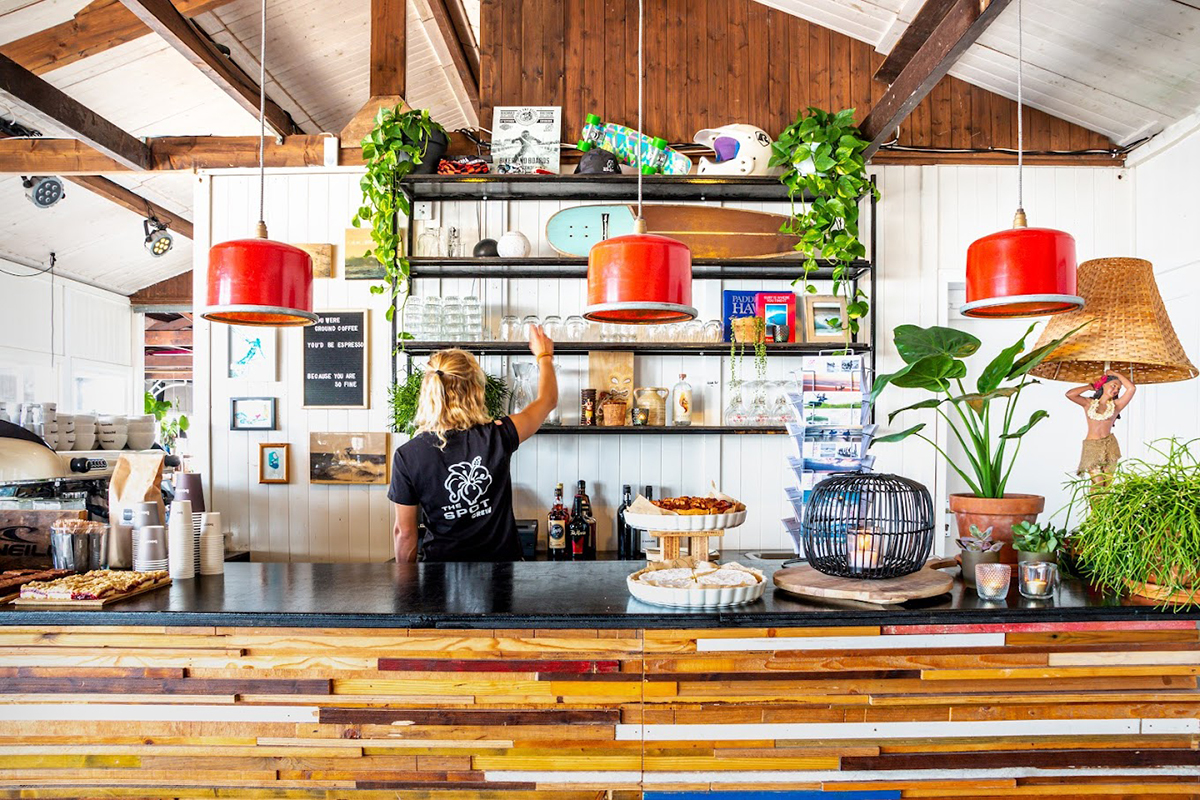 The Spot
The Spot in Zandvoort is where the local water people hang out. A perfect mix of watersports centre and beach bar, organising and hosting events, such as Surfrider events and beach cleans. Their menu's varied, healthy, and offers lots of organic and vegetarian options.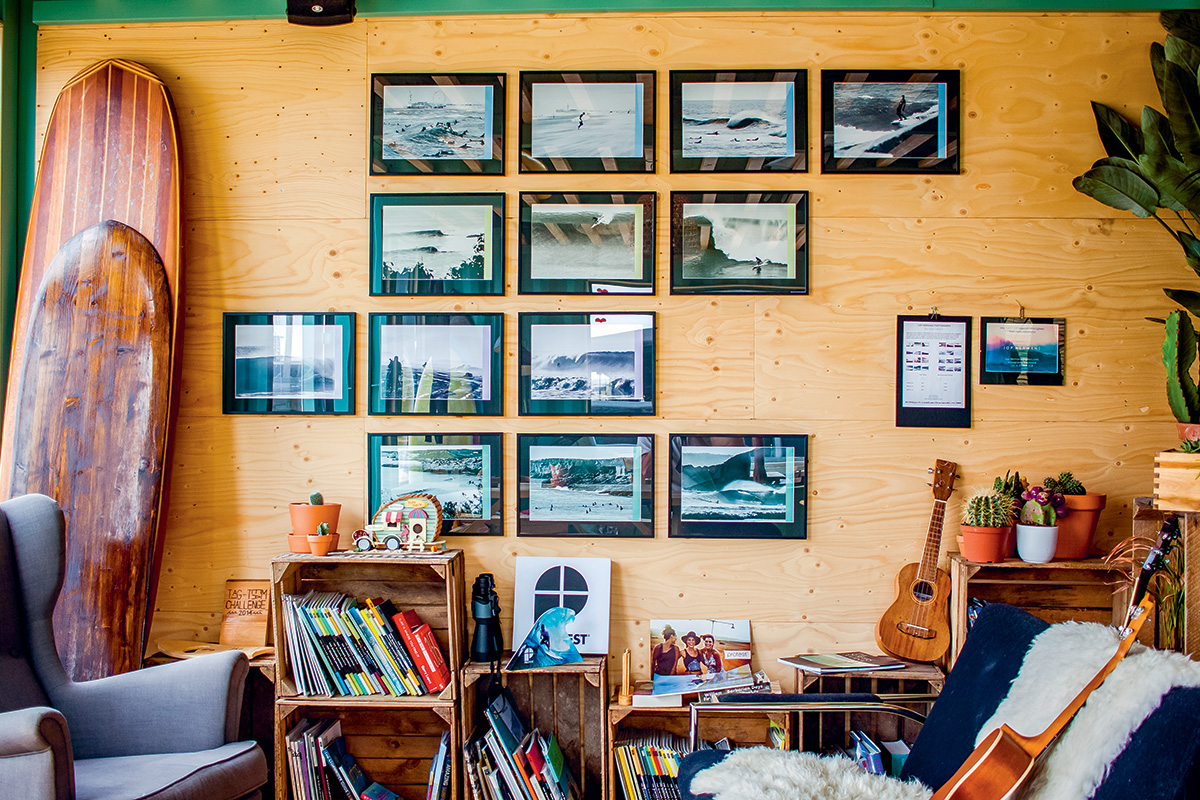 The Shore & PLSTK Café
The Shore in Scheveningen and PLSTK Café in Hoek van Holland are both ditching fast food production and pre-cooked food, are completely single-use plastic free, and are doing their best to source plastic free goods from their suppliers. Chilled out spots if ever there were, The Shore's right at the beach and has a surf school too, PLSTK Café sits in a unique location overlooking dunes with the sea right behind. The Shore hosts surf, music and community gatherings as well as Surfrider events.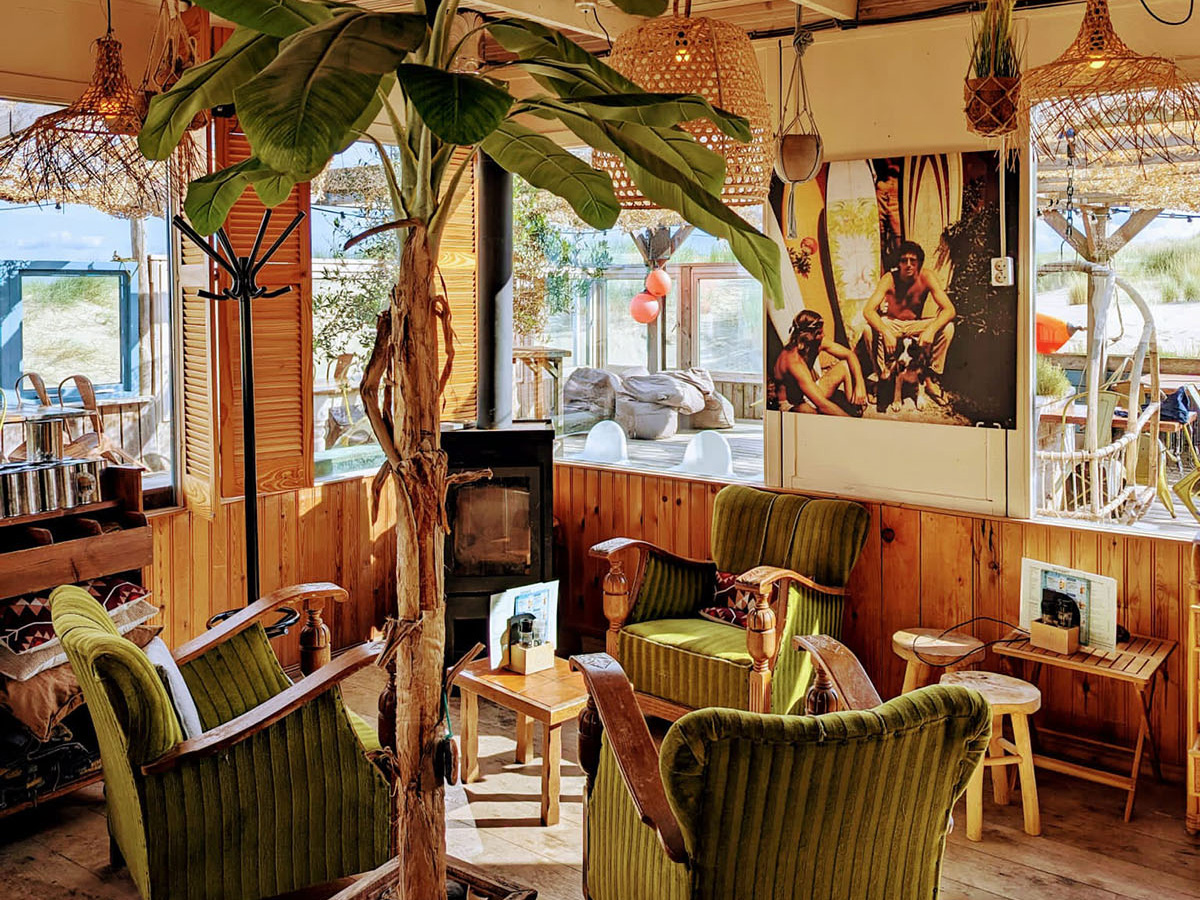 Bula Op Het Strand
Bula Op Het Strand is a breezy (kite) surf friendly beach club in Ouddorp, in the south of Holland. Expect a laidback atmosphere, tasty snacks and good vibes. They've their waste management and recycling sorted, vegan options on the menu, organise Surfrider events, have free tap water on offer, and lots more. The perfect hangout for a sunset beer.
France
Poèm & La Carlotta Food Caravan
We're big fans of Brittany's microbrewery and brasserie Poèm in Brest, and La Carlotta Food Caravan in Penmarc'h deserve a mention too. The latter has incredibly tasty vegetarian food, homemade using biological and locally sourced ingredients. That, their outdoor setting, and their zero waste management, combine to make them a great choice for the community and visitors alike. Poèm produces artisanal beer which is sold throughout France, and serves delightful bites alongside beer tastings at their brewery.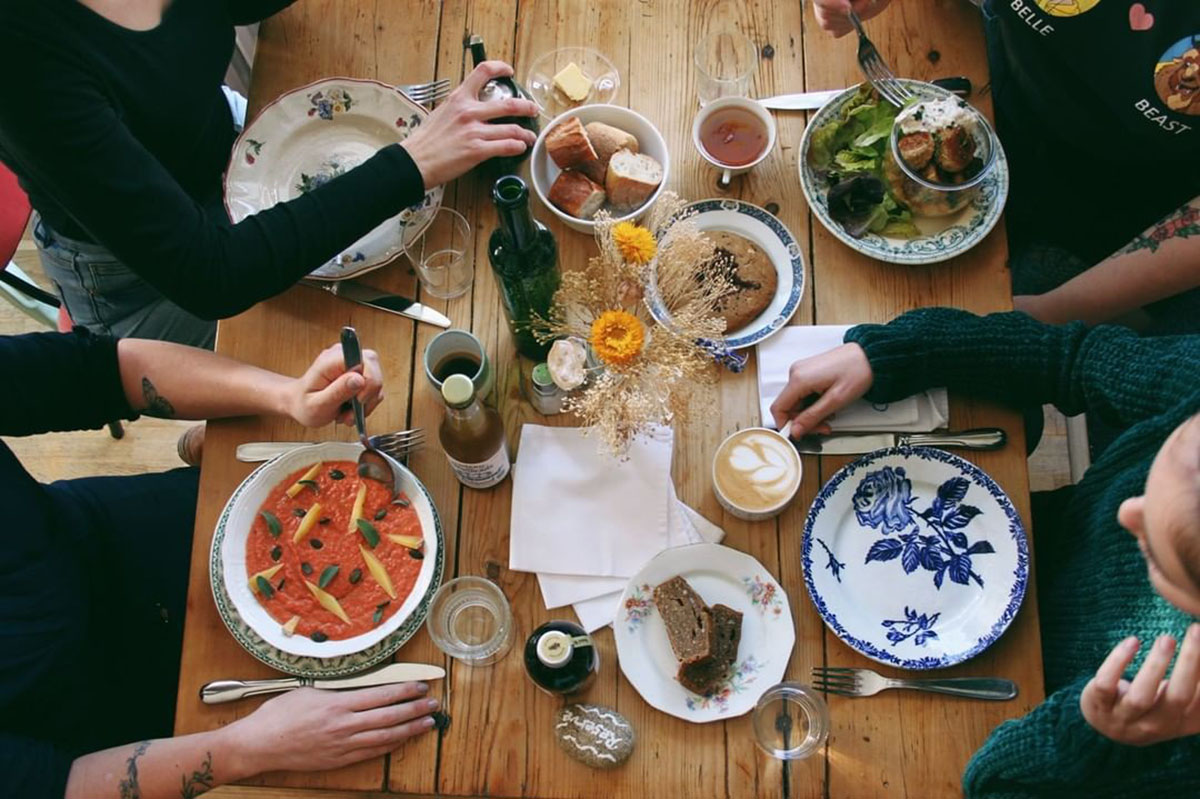 Code O
Code O in Lorient is another zero waste gem in Brittany. They've speciality coffee and sweet treats on offer, brunch and after-work drinks. No plastic to be found, but a warm welcome and veggie and vegan options aplenty. Great spot for a late petit dejeuner in town after a surf at one of the nearby beaches.
JÜNE
Right on the beach in Mimizan, cantina and bar JÜNE stands out with their summery vibes and delightful sweet and savoury dishes. From vegan smoothies to falafel, and from not using any plastic packaging to using energy-saving systems, they tick all the boxes on our favourites list.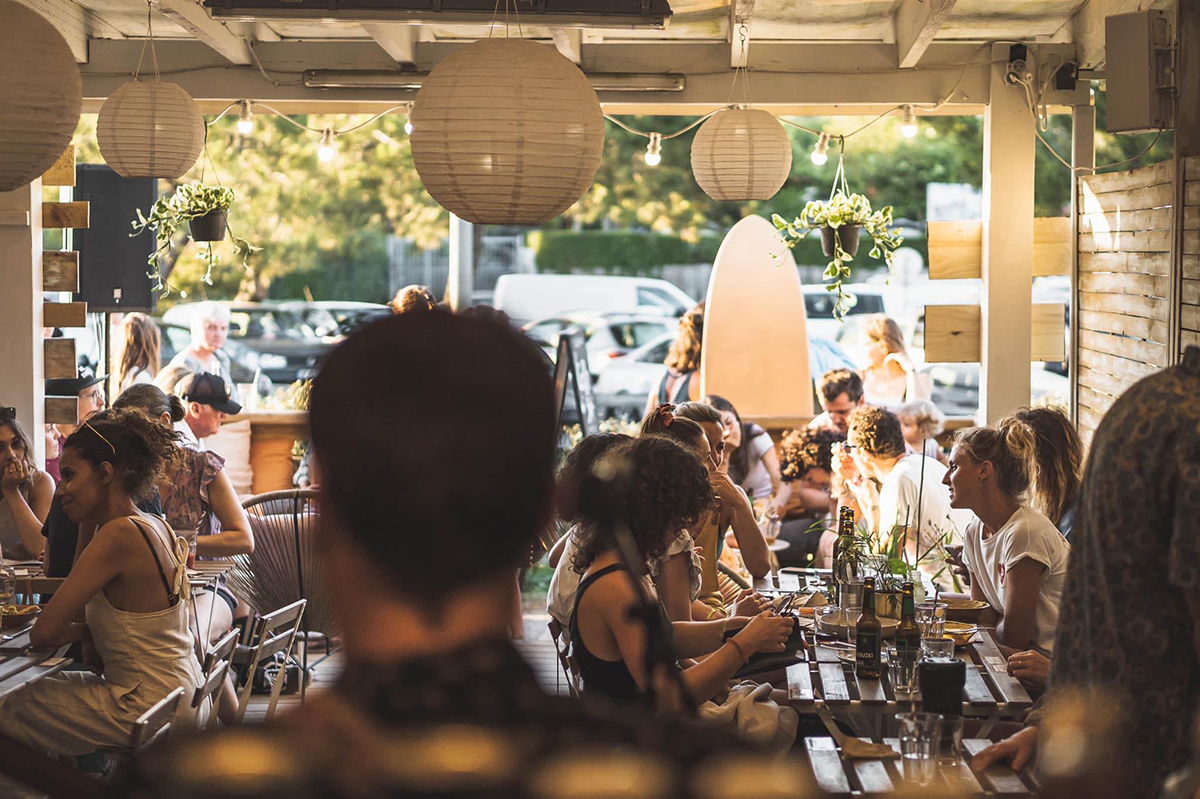 Maâbanana
Find food made with love, and clean planet-proof practices at Maâbanana in Moliet-et-Maâ. This lovely spot near the ocean serves vegetarian and vegan dishes, mostly made with local and seasonal bio ingredients, in the tastiest of manners. A go-to spot for early breakfast with a good brew, smoothies, juices, brunch, lunch or afternoon sweet treats.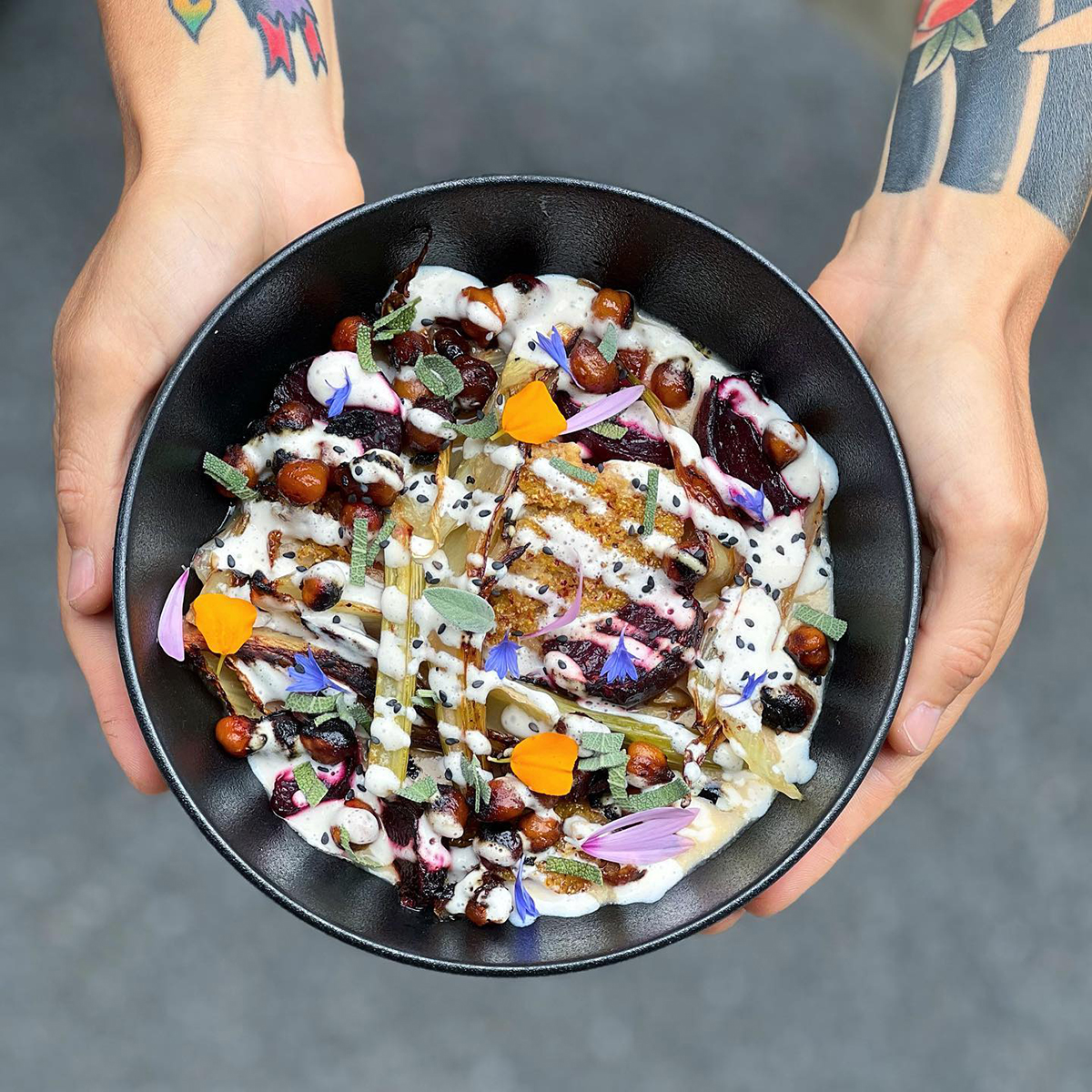 Xuxu & L'Oeuf Poché
The French Basque Country has waves aplenty, outdoor options galore and a dizzying choice of eateries, restaurants and bars. Maybe start off at Xuxu in Biarritz or L'Oeuf Poché in Bidart. Xuxu serves homemade vegan delicacies, L'Oeuf Poché pours a delicious speciality cuppa and has breakfast and lunch menus as well as great cakes. Both achieve over and above the 8 mandatory requirements and are doing all in their power to reach zero waste.
This list is just a taster – there are many more out there that we could recommend, and Surfrider Europe has all OFR restaurants listed in an app. The BIG GOAL is to encourage more restaurants to get Ocean Friendly and advertise as such, so if you have any suggestions, please endorse them. Help us to help them to help us (all) help the ocean!