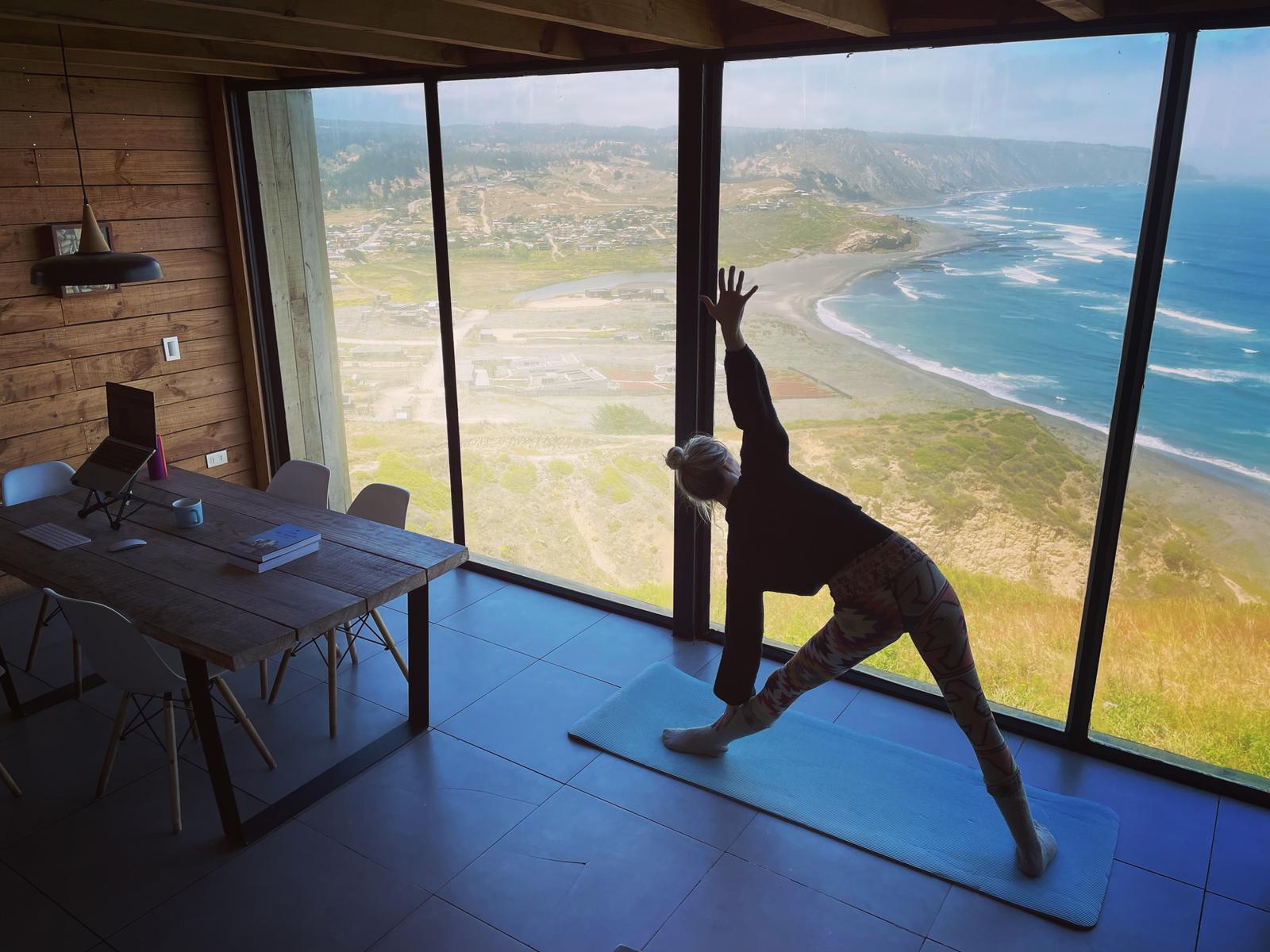 Our fresh and eager explorers for the upcoming Surf & Travel Guide to Chile are hitting the road – and here's why you'll want to follow their travels. So far, (as you'll know if you're one of our biggest fans) we've surf-and-travel-shared all we love along the European (surf) coast and a little beyond – Morocco! Then we started preparing to spread our salty wings and see what's what and who's who overseas, with a giant leap to New Zealand to start with (that guide's in the works already), closely followed by a huge hop to Chile! To be sure of giving you the low-down with all the best local knowledge, we've expanded our tiny team and would like to introduce Marte and Vicente!
"The sum of a local and a tourist, the perfect fit."
Yay, Chile – 6,435 kilometres of coastline! Like a slender supermodel with endless legs, Chile is long and narrow. Distance-wise it's even further than we've done (as the crow flies) from Lofoten, Norway to Dakhla in Morocco. Yeah, we're covering some distance for this guide! And the surf spots are so numerous that anyone ticking off breaks will have arms like Arnold before they're halfway. 
When Vicente Gracia and Marte Louwes contacted us in early 2021, it didn't take much to convince us that Chile fits right into our Seaside itinerary. Vicente, born and raised in Chile, loves having a board under his feet, whether it's to skate, surf, kite or descend a pristine snowy mountain. But if he had to choose, he'd pick the ocean, since it's his way of meditation in movement. When in Holland, Dutchie Marte spends as much time on the coast as possible and "loves the beach more than chocolate – close call tho!" After an injury shattered her dream to become a dancer, she found her peace on the yoga mat and now teaches full-time. They both love to explore, discover new perspectives and insights, learn new languages and habits, and try different foods. Their fav travel vehicle is their purple VW van: "Watch out on the highway because at 80 km an hour max, we might be the slowest (but happiest) reason to cause your next traffic jam."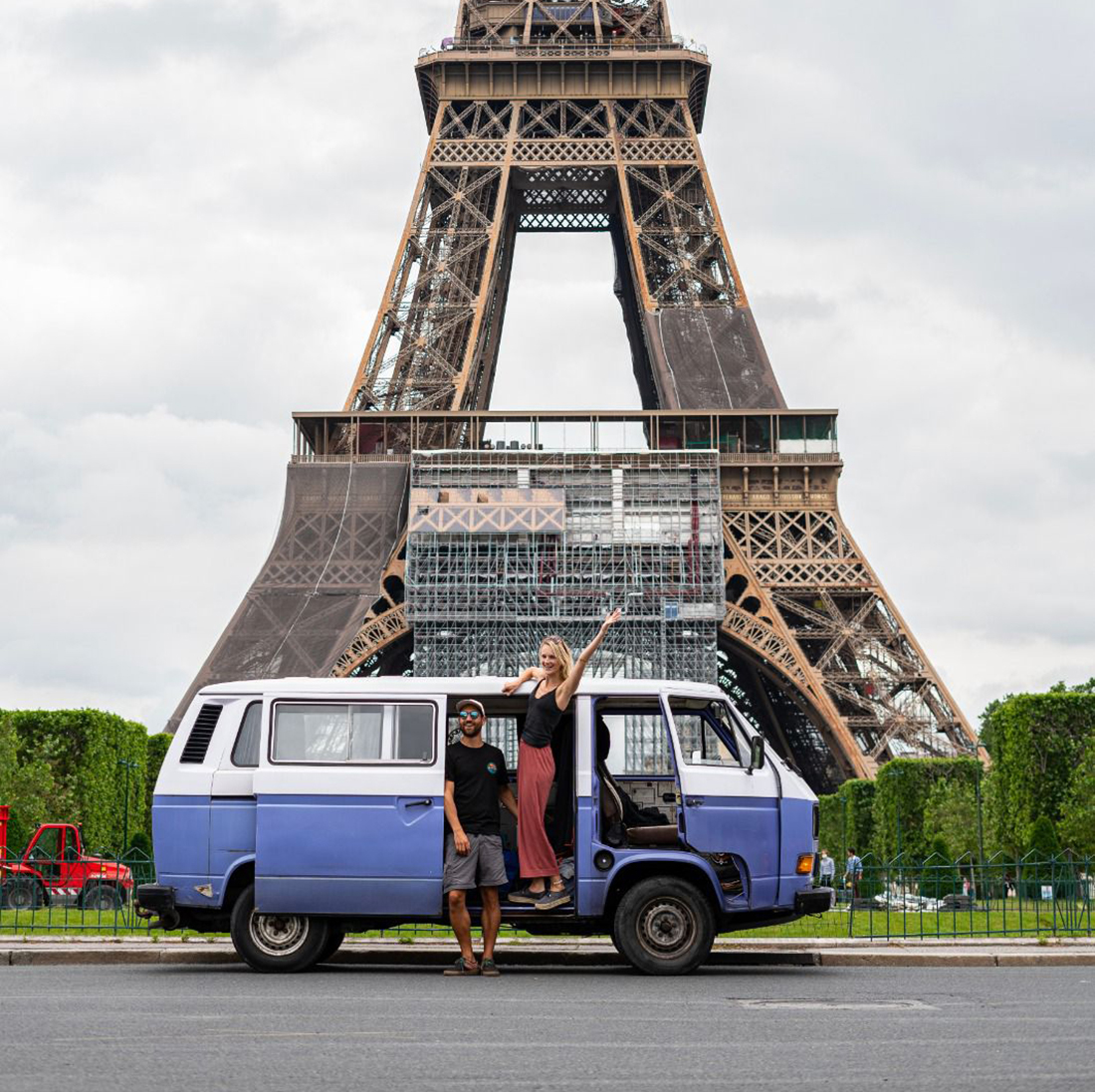 What makes them ideal explorers for the ILtS Chile guide?
"Being the sum of a local and a tourist makes us the perfect fit to carefully choose the people, places and stories. We've a passion for Chile, passion to show the world this amazing country, nature, coastline, surf places. After travelling and catching waves all over the world, we are comfortable to say that the magic you find in Chile, you won't easily find anywhere else."
Tell us more! 
"There is so much raw beauty out there that needs to be seen. I (Marte) fell in love with the endless coast of Chile and the constantly changing views, landscapes and climates, from the first time I spent time here. I was also pleasantly surprised by the awesome coffee places, vegan food bowls and beautiful beach bars we discovered along the way. Together we make the perfect match: Vicente will tell you where to grab that next great wave and an empanada on the street corner after your session, while I'll be out exploring where to find ocean-view yoga classes and a refreshing kombucha for after class." 
"We're that next level cliché surf and yoga couple and we're not ashamed of it."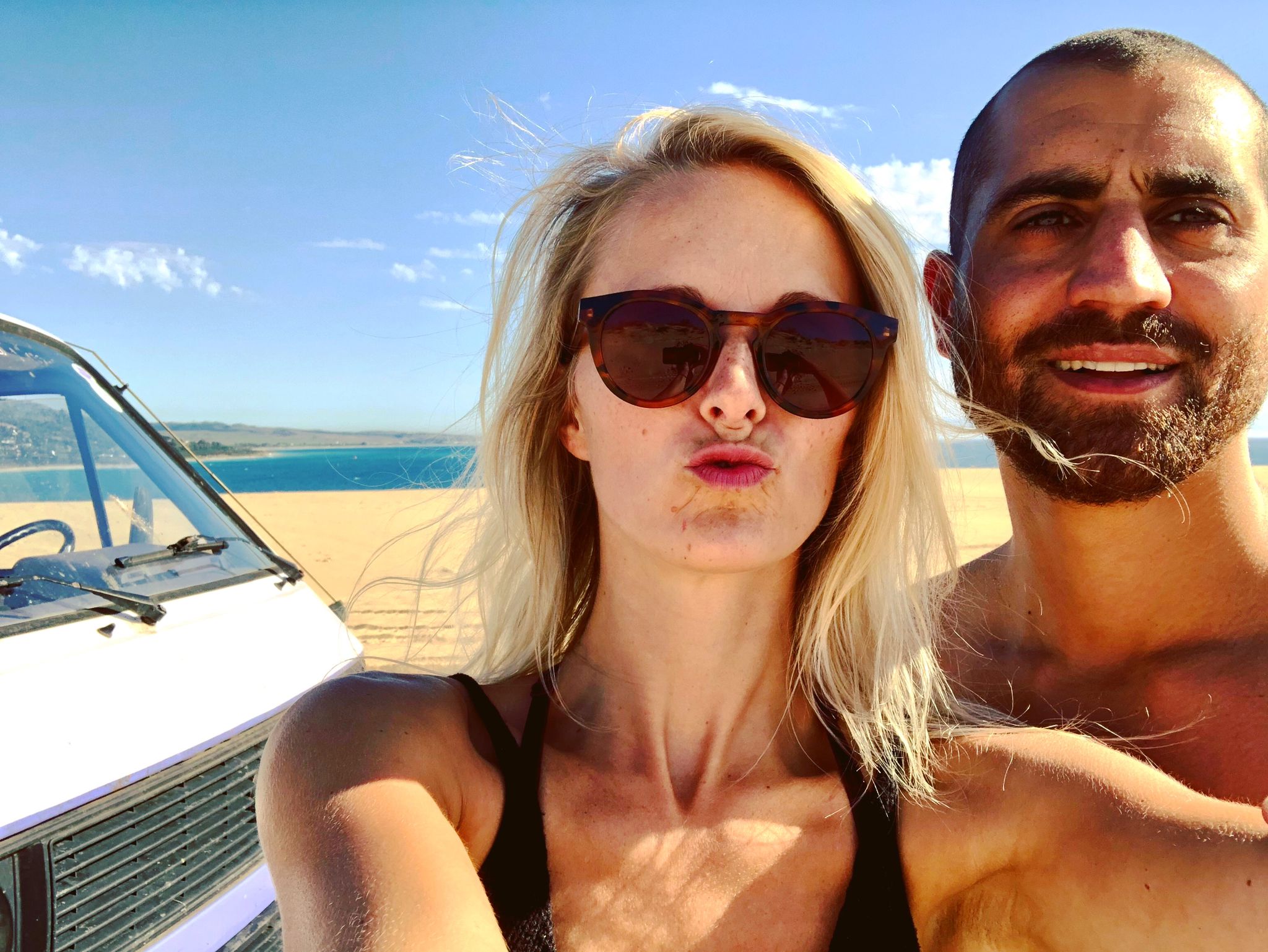 And what's your connection to the ocean?
"Although we both love to go on a good forest bathing session, nothing makes us feel more free, alive and happy than walking with our bare feet in the sand. One of us holding a yoga mat and the other holding a surfboard. We're that next level cliché surf and yoga couple and we're not ashamed of it. " 
Vicente: "The ocean brings you something that only ocean-loving people can explain. Starting your day with an early surf session, knowing that your day was already worthy, that nothing else is important really. The rewarding feeling after a surf in the remote, cold water of Chile is greater than what you get in the warm, crowded water of Bali, for instance."
"The goal is to connect the local community with a greater like-minded community."
What are your dreams or goals for this Seaside project?
"Our dreams are to bring our love for Chile's people, waves, coastline, food and travel all together in words. To connect the local community with a greater like-minded community. And also to learn and explore more, about ourselves and us as a couple, as well. There is just so much to see out there. To be able to combine it all in a beautiful book will help us to share this gem at the end of the world in a way that we fully support."
Thank you, guys, you're so kind!  What are your favourite parts of Chile, anyway?
"What we both love the most is that it's like no other country in the world. There are so many natural extremes to Chile's geography. You could be stargazing in the arid desert in the Far North one day, then travelling through fertile wine valleys in Central Chile. Soon after, you can drive through the Lake District's ancient forests to the ice fields of Patagonia in the Far South… there's always something new and totally different around the bend."
"You need to try to speak some Spanish. But people are super friendly."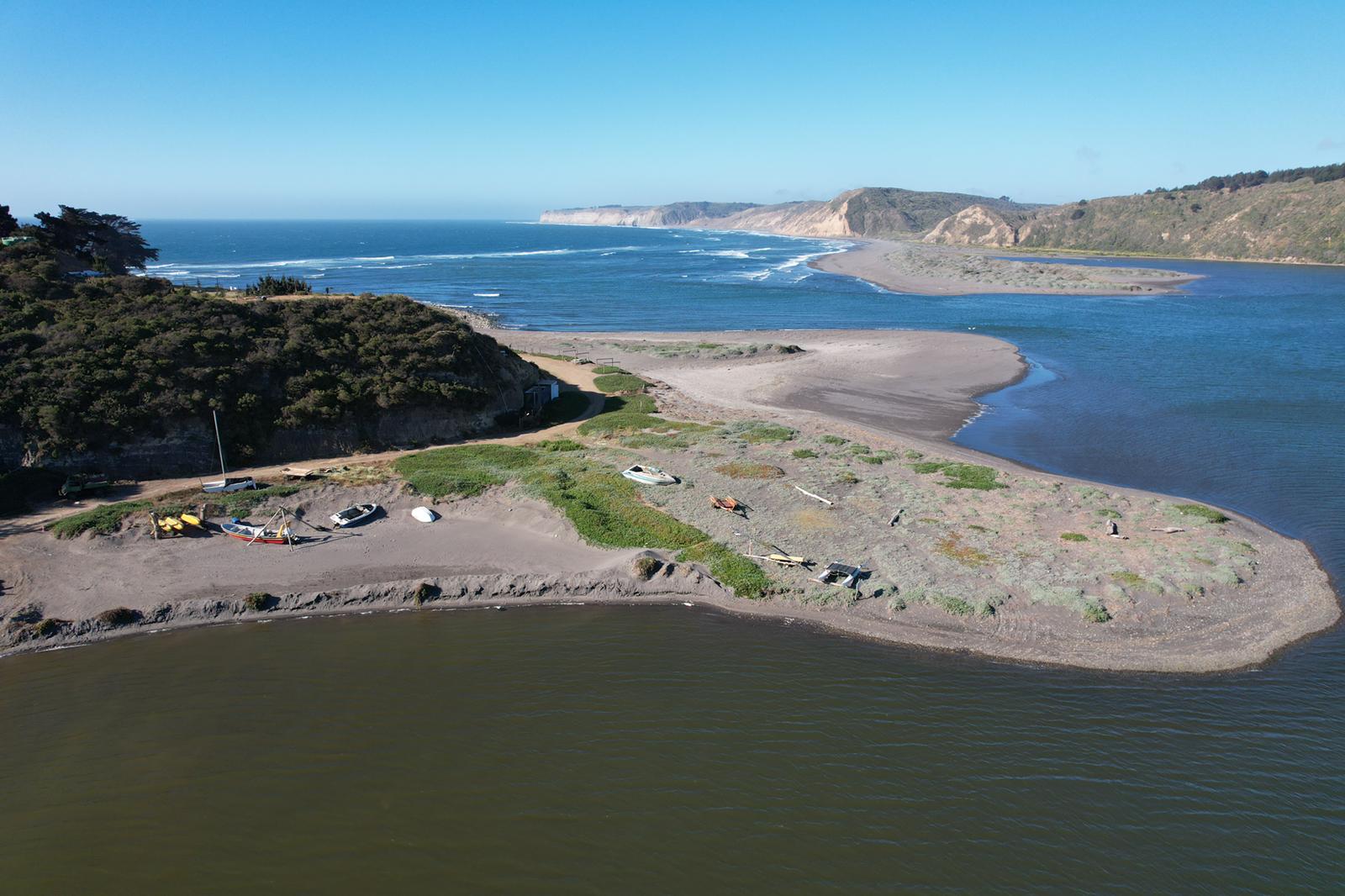 What should we be prepared for, travelling-wise?
"Travelling to Chile means travelling to the safest country in South America. You will discover, upon arrival in modern Santiago with its well-kept highways, that it's easy too. Distances are long, as the country measures over 4000 kms from north to south. Small beach roads, however, can be bumpy, a 4-wheel drive can get you to places you otherwise might have to skip."
Tell us a bit about the vibe, and the people we're about to meet when we travel to Chile?  
"Don't forget to download a language app before you hit the road. As soon as Santiago's skyline disappears from view, you'll enter a whole new world where you need to (try to) speak some Spanish. But people are super friendly and the places you'll discover on arrival are so worth the drive!"
Follow 'the making of' adventures of Vicente and Marte on Instagram and in our newsletter.
www.instagram.com/ilovetheseaside
www.instagram.com/marte_onthemat