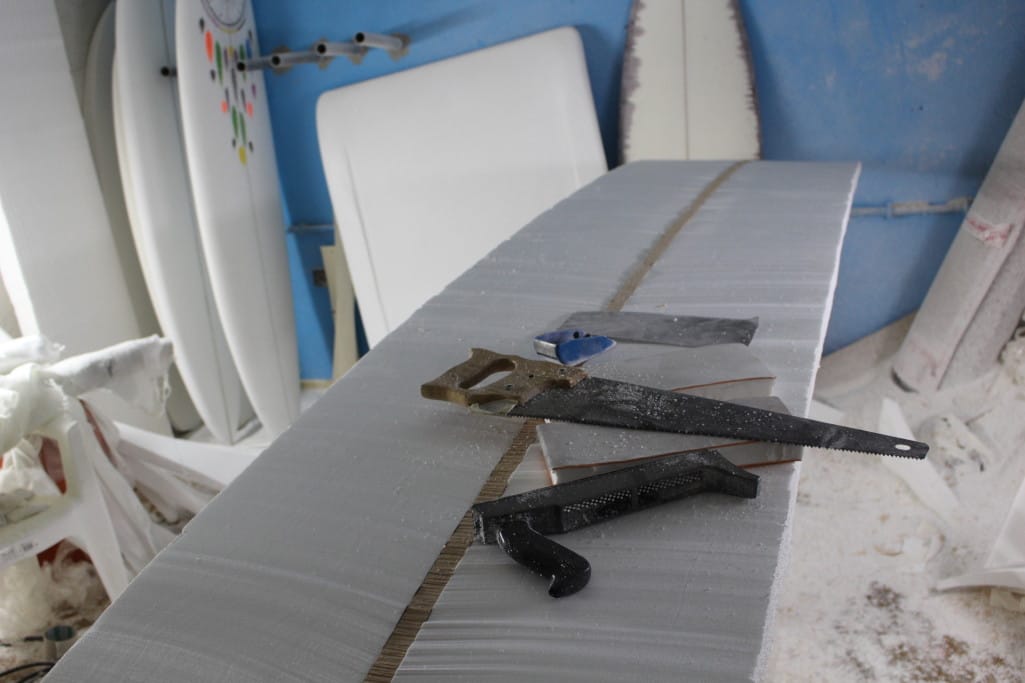 Not hindered by too much knowledge we interviewed a few very interesting board shapers along the coasts of Portugal, Spain and France. (For some inexplicable reason they were tall, handsome men mostly…)
Passionate, exited like boys with handmade toys and clever about what makes a board work.
We were given an insightful glimpse into some of their holiest of holiest, the shaping bay.
Here's an impression: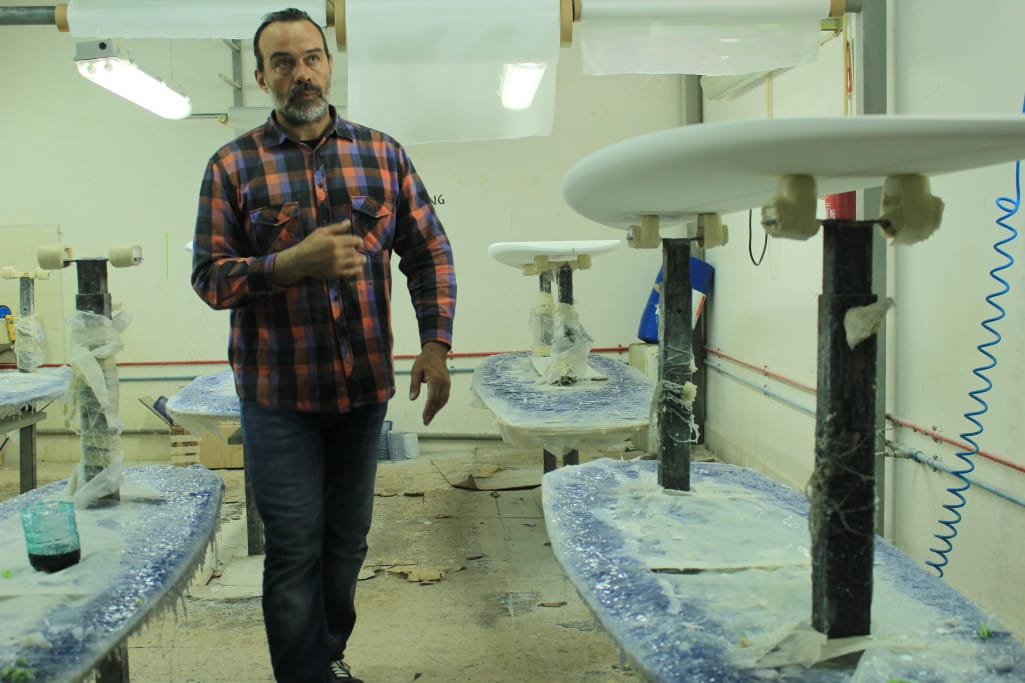 Using just his hands, tools and infinite knowledge to shape boards, Nico, Wavegliders, Ericeira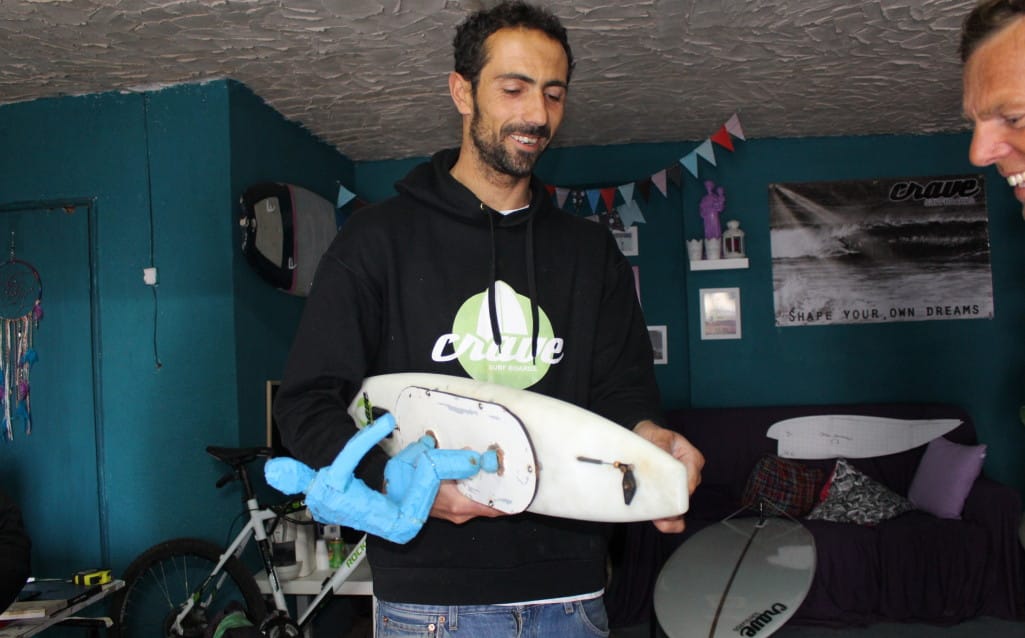 "Shape your own dreams" says Crave, Nazaré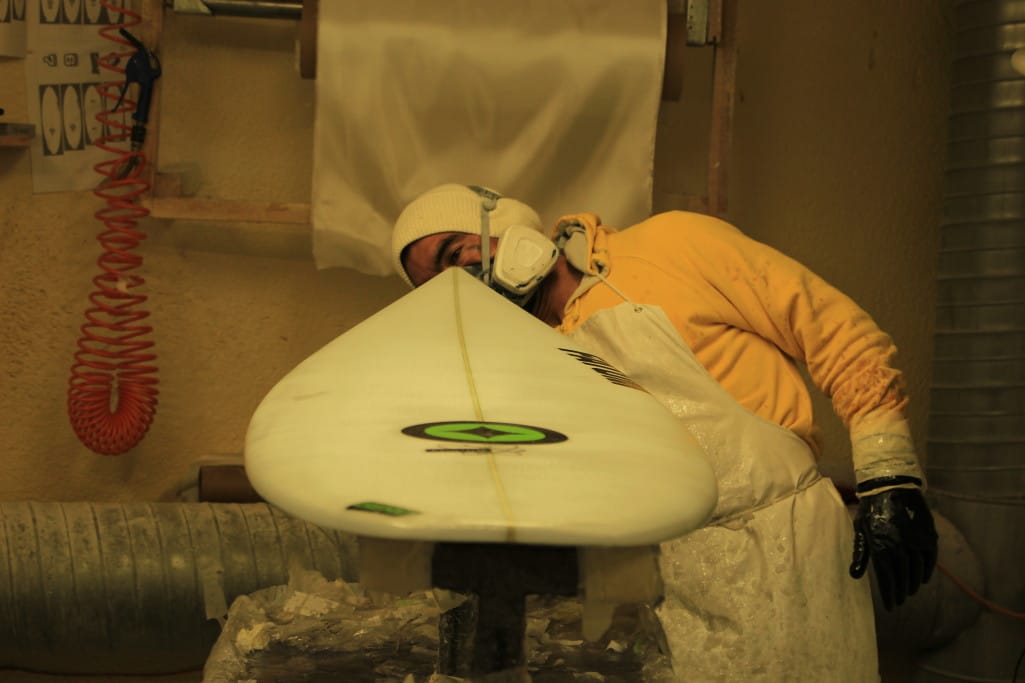 A keen and experienced eye, a machine and countless hours of hard work, it's what defines the popularity of Fatum boards, Peniche.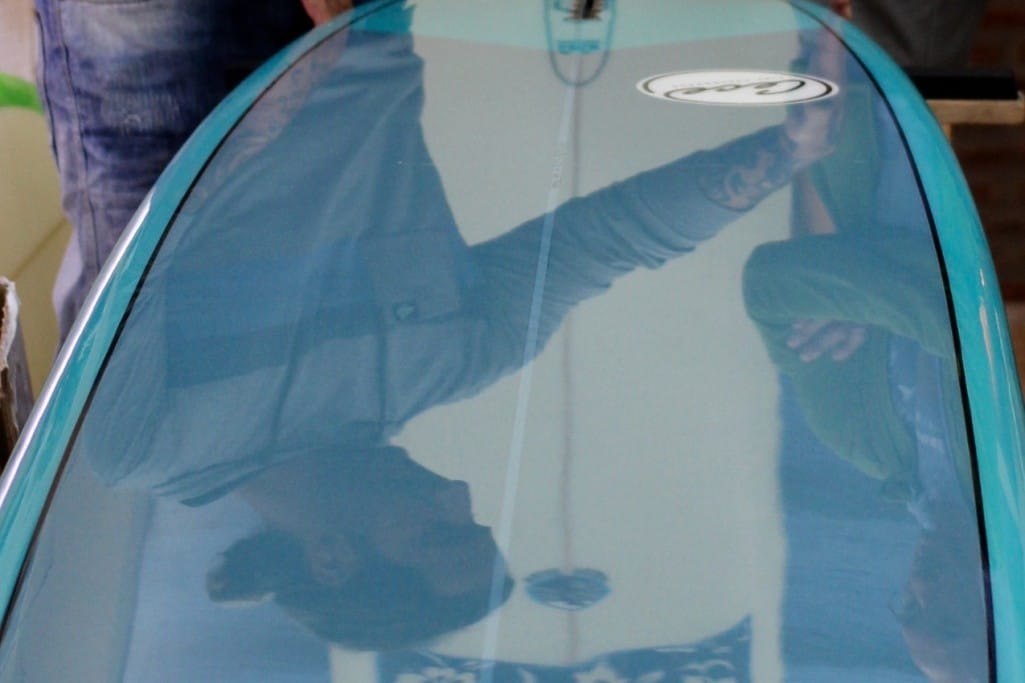 'Our shaping takes place in the water', Ruben and Carlos, CeCe boards, Spain
And plenty more to come. Throughout the printed guide you'll find interviews and portraits of different shapers and get an idea of what it takes to shape a board. And maybe your next stop will be at one of those shaping bays!