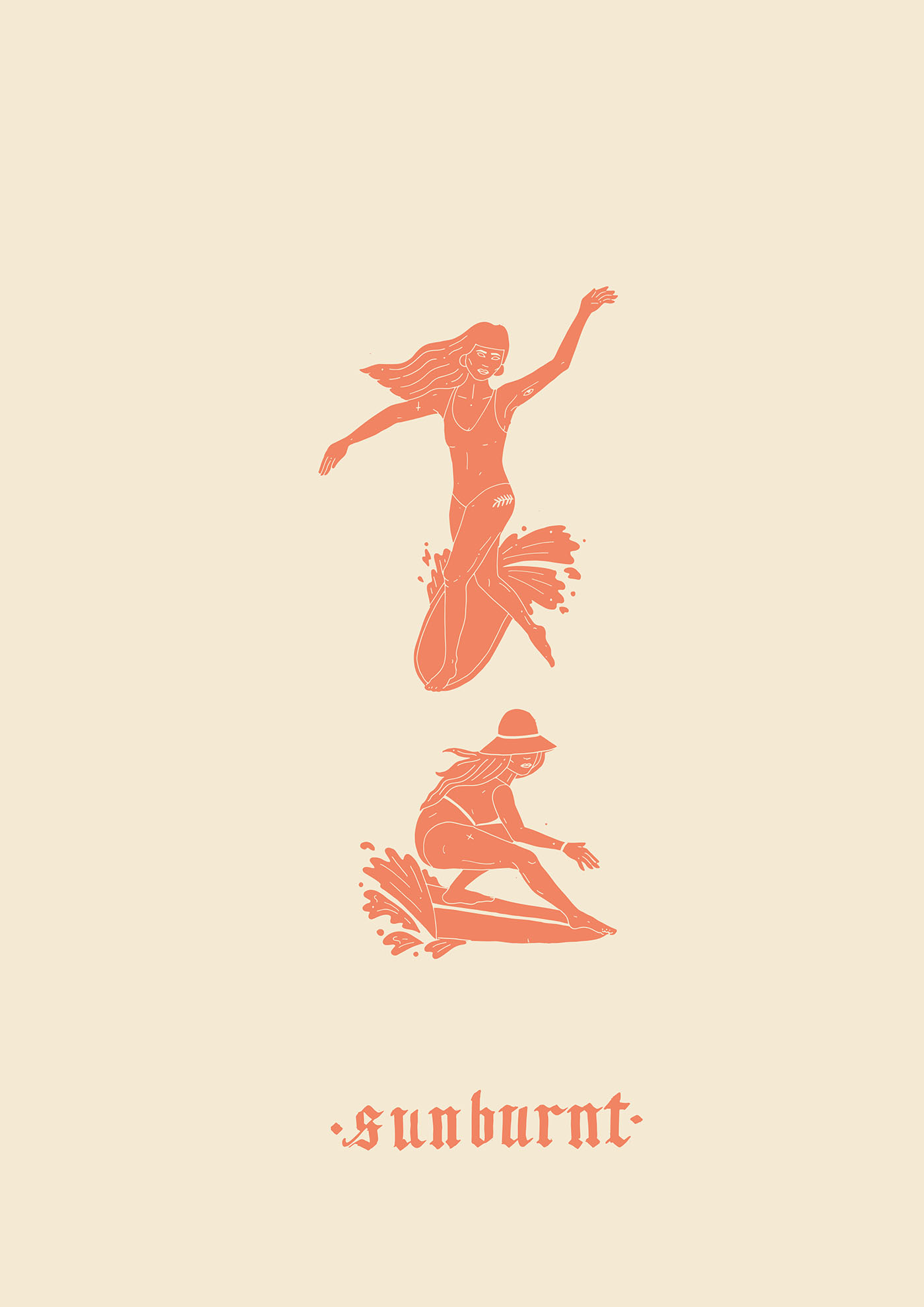 Seaside Local: Artist & Illustrator Clara Jonas

Dreamy Clara Jonas is an artist and surfer with a love of the ocean, coffee, and almond croissants. She likes to spend her days outdoors; be it dog-walking, surfing with friends or swimming in the sea, intertwined with creating gorgeous artwork and laptopping.
(words by Lottie Lewis)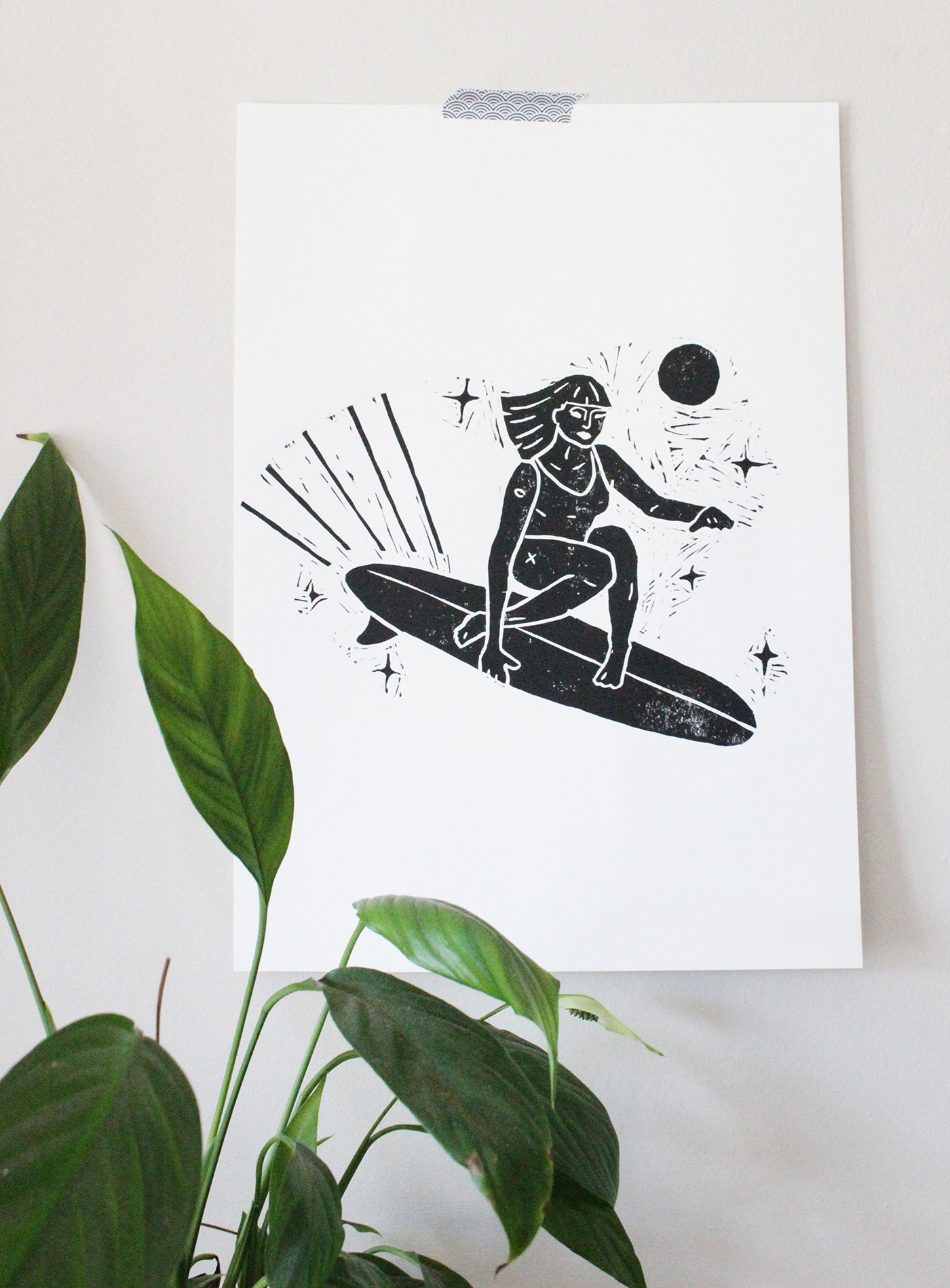 "Trying to make an ephemeral feeling that is hard to put into words a visual is what makes me happy."
You're likely to find Clara in the Box and Barber coffee shop in Newquay, at picturesque Schooners on the beachfront in St Agnes, or keeping a low profile in the Lidl bakery section. When escaping the screen she's often wave sliding; "I'm by no means a super intrepid surfer, and don't have the head for sussing out cool, crazy spots. On a happy, low key day, when the wind is light and the waves a happy size I'll probably head to Gwithian or perhaps Watergate. Who knows, it depends on who I am with and how the day is unrolling."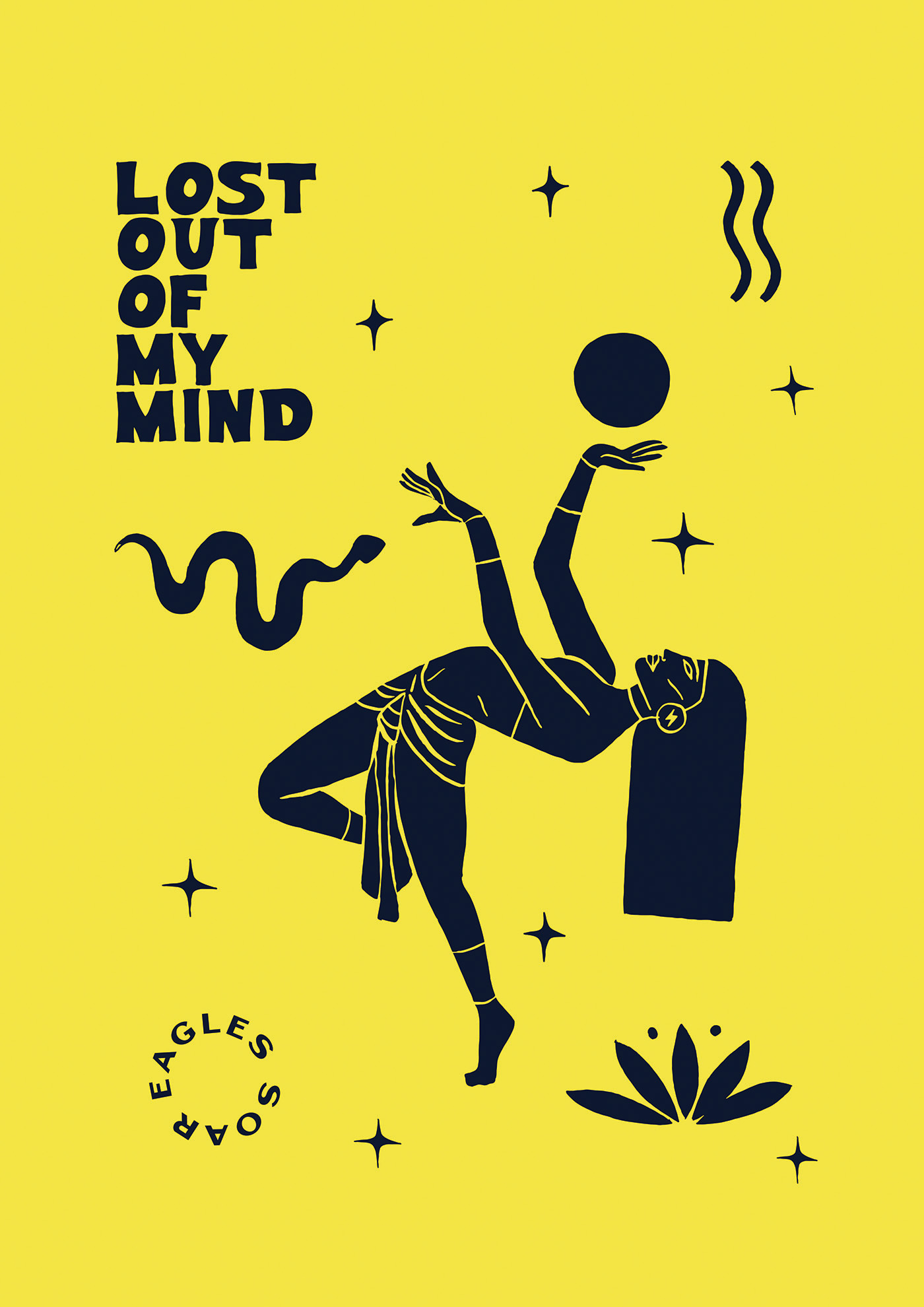 You may have spotted her illustrations in Wavelength magazine, on special edition Origin Coffee products or in collaboration with local swimwear brand, Love and Honor. Clara tells us that all her artwork stems from words. It started with calligraphy and brush lettering and quickly evolved. "The words come from everywhere." explained Clara, "Conversations, song lyrics, poetry. I'm intrigued and inspired by spiritual philosophy, folklore, and mythology. A lot of my work is founded on cues within these subjects. Trying to make an ephemeral feeling that is hard to put into words a visual is what makes me happy."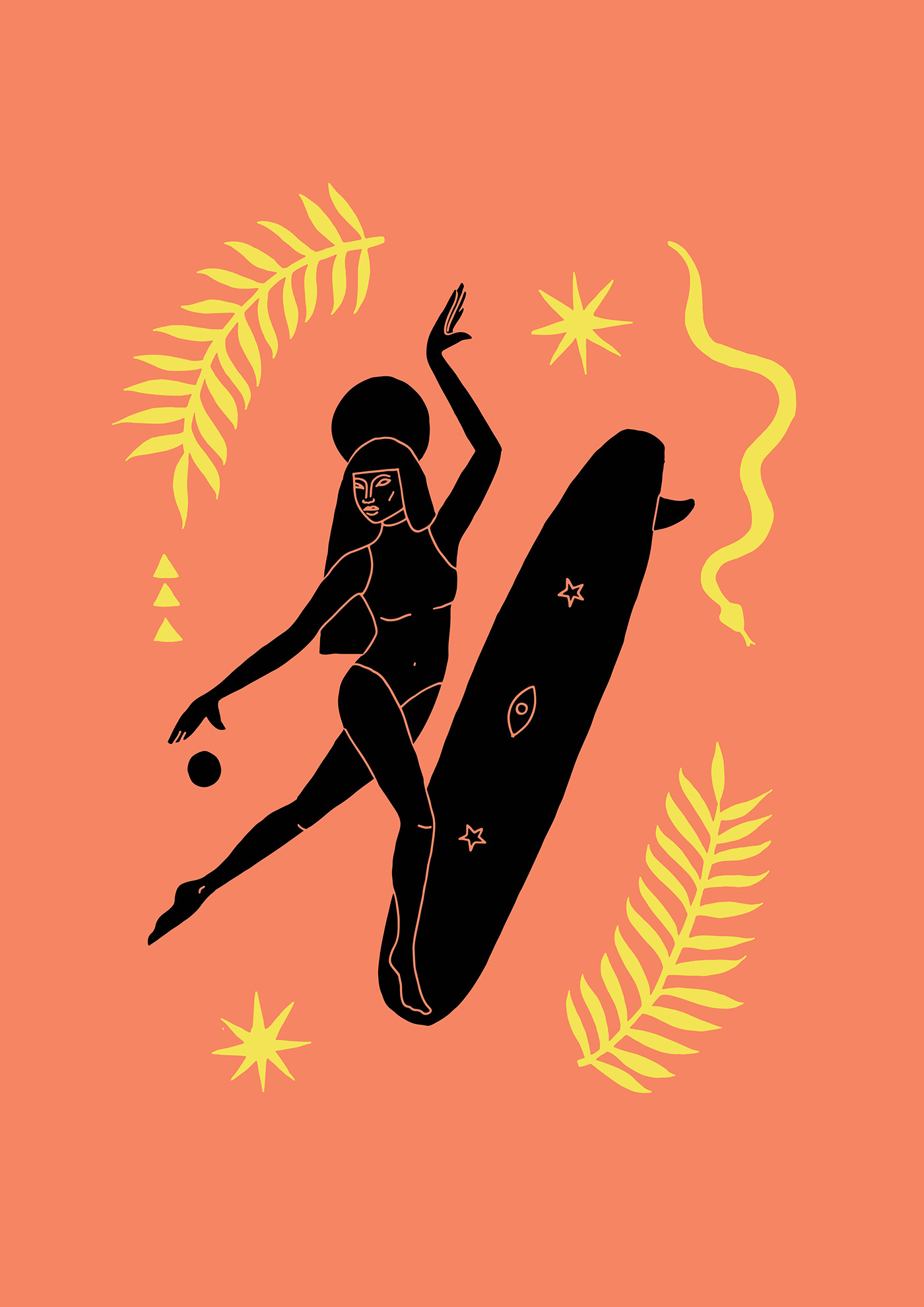 Her work infuses with some of her ideas on life, the universe and being human; "I won't be surprised if my work looks totally different in a year, or even a month. We are always so in flux as beings and I try to be quite intuitive with where I head creatively, as opposed to judging it, or worrying about things being on brand or what others expect."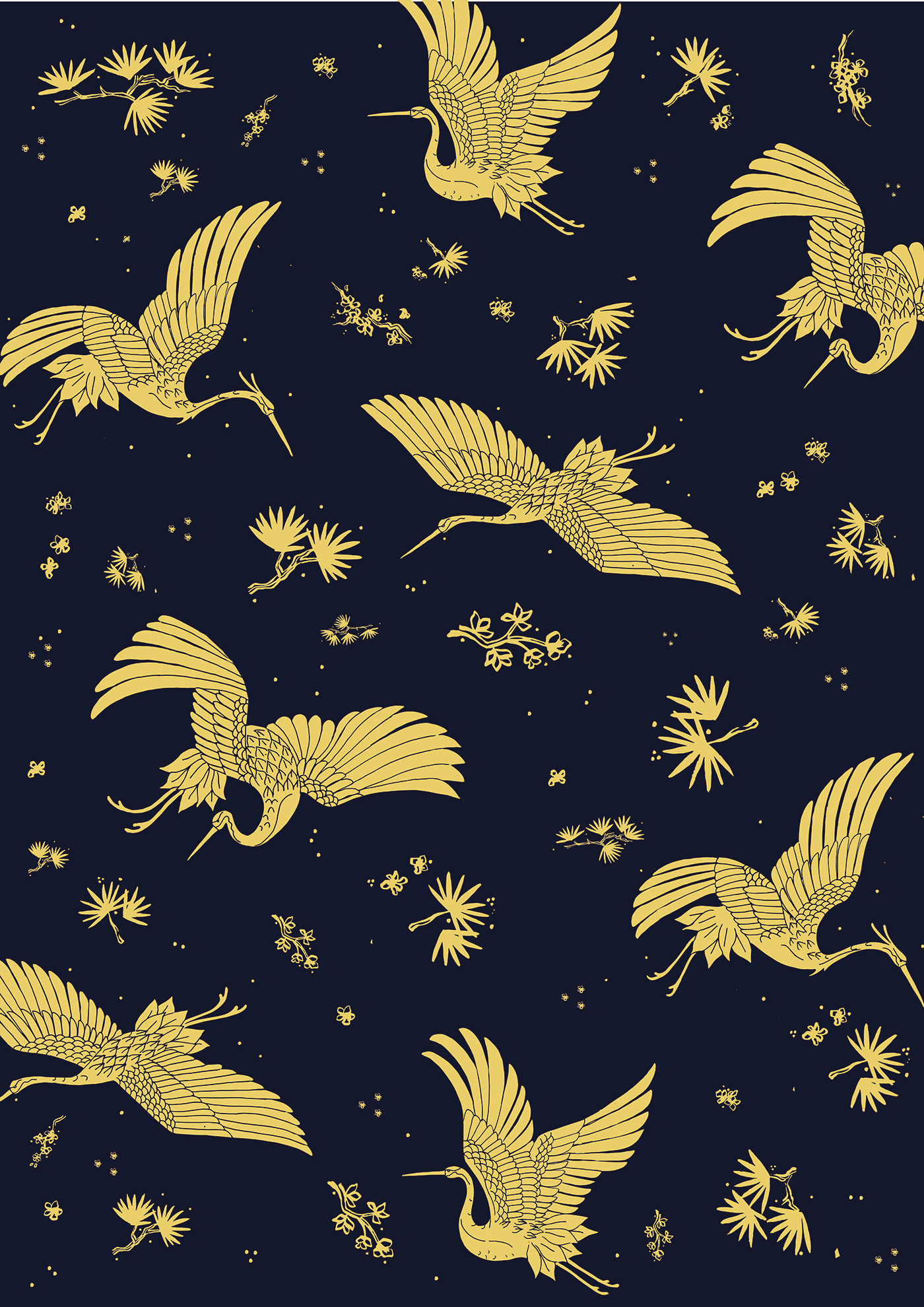 "Being so close to the water and nature does position living in a slower, more sustainable way, perhaps as more of a focus. The people and the space that it brings to your life can't really be filled by much else. Creatively, being able to express some of these feelings and connect with people is what drives me and my work. And of course, surfing itself is an endless source of inspiration, from the history to the modern culture, and particularly women in the sport."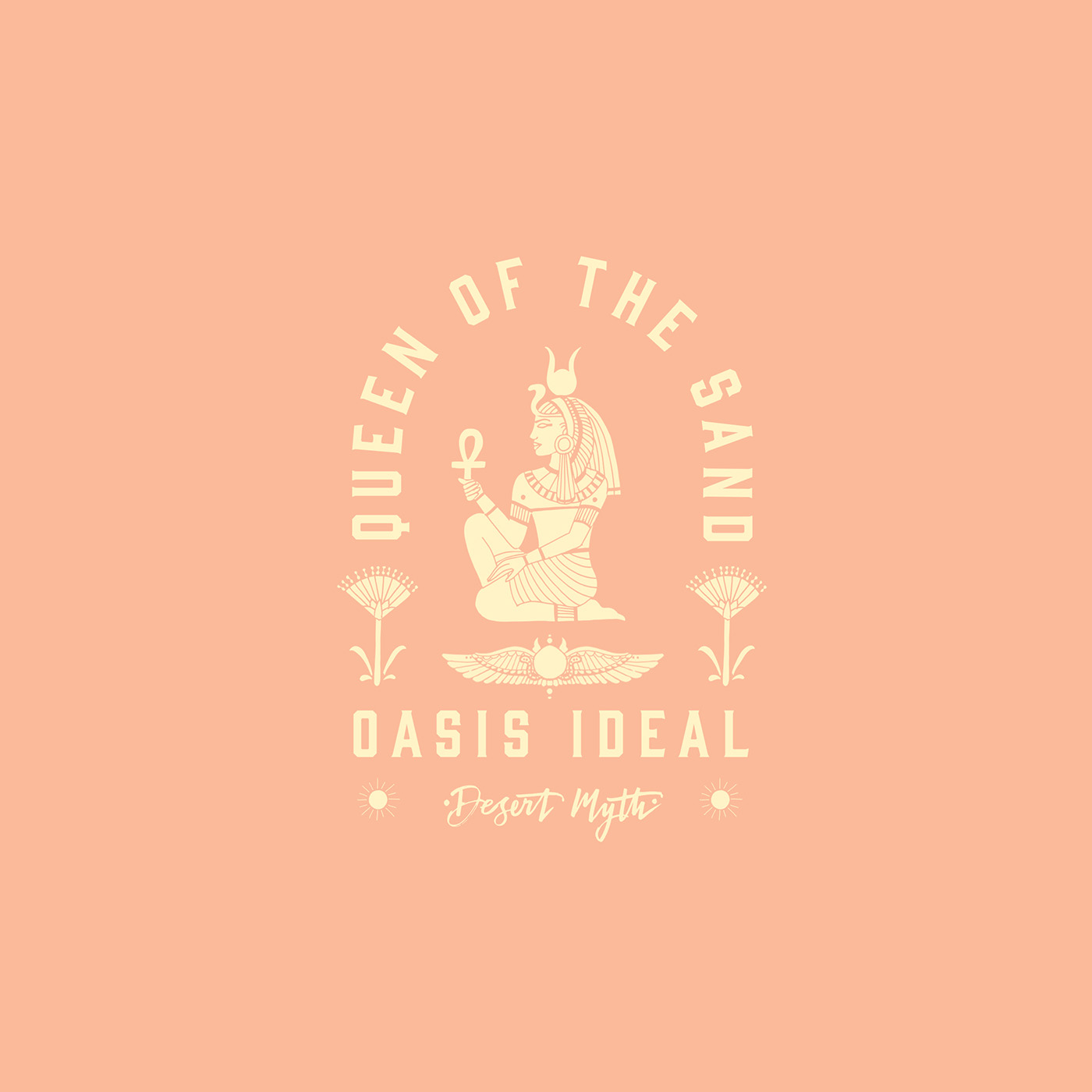 Even though Clara has spent the majority of her time studying, drawing, and surfing in Cornwall, she isn't ready to settle down just yet. She has a big old list of things to do, dreams to chase.
"Cornwall will always be special to me and somewhere I feel comfortable and at ease, but I think I'm overdue some personal growth and need a change of scene to keep that flow going. I'll have to see how that unfolds…"
If you're as curious as we are to see how that unfolds, and are interested in her work, musings and what's next, keep a keen eye on her site and socials.