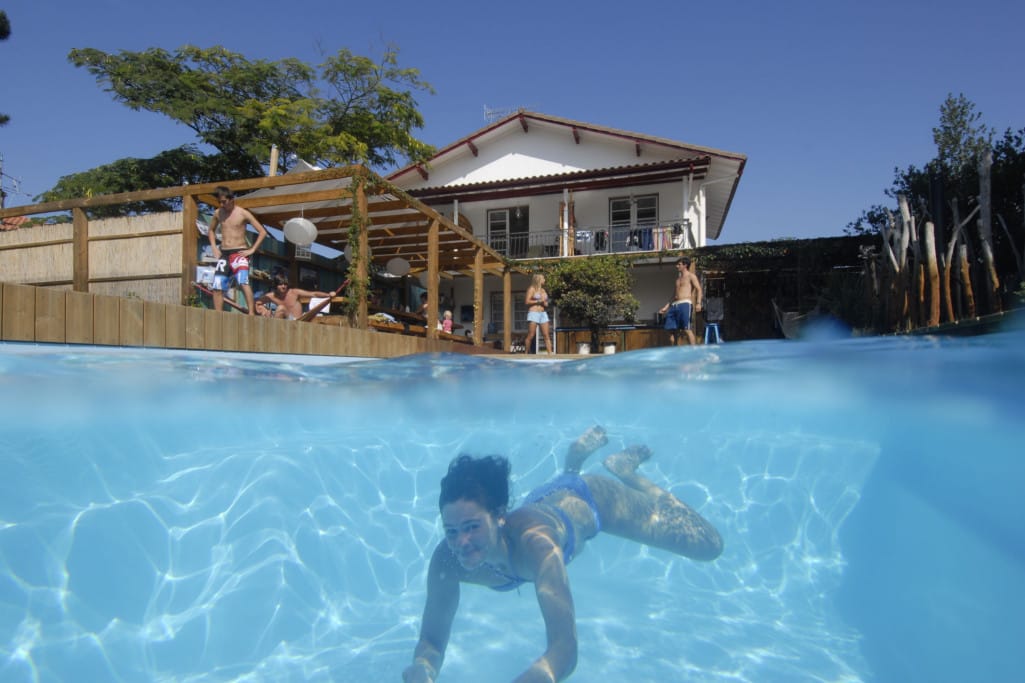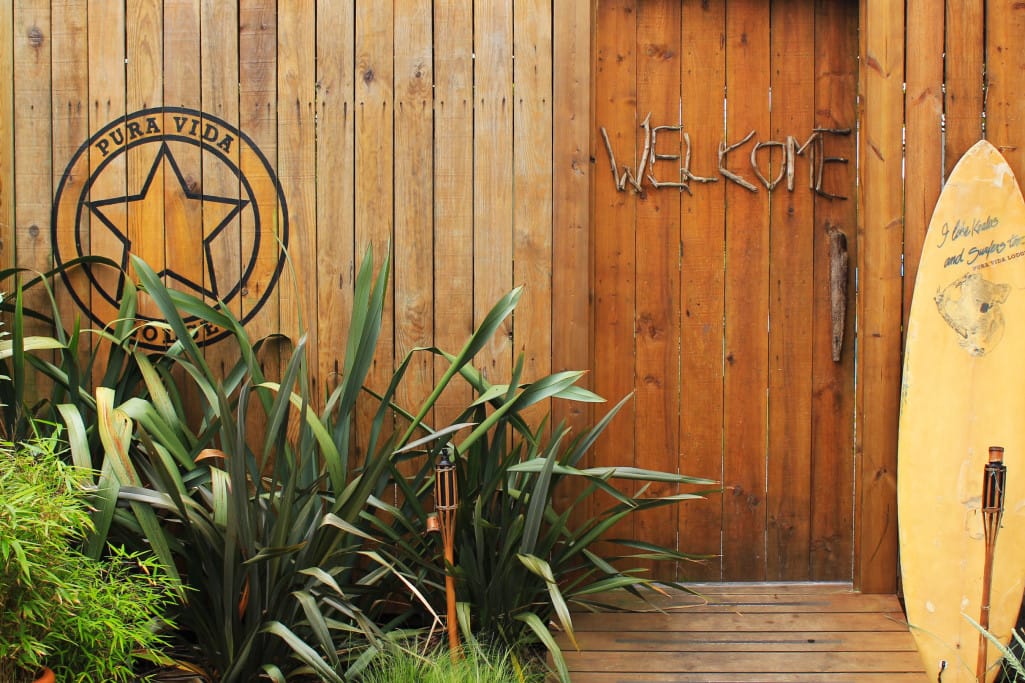 On our quest for either nice, likeable, beautiful, home-like, family-run or friendly near-the-ocean places to stay we came across a few places that actually had it all, places that maybe seem to do what the others do, but added an extra twist, put in a little more heart, in return making your heart smile.
One of these places is the Pura Vida Lodge in Mimizan, France. What we thought of as 'just another surfcamp' turned out to be a warm and welcoming place for the young, old and everything in between, either there for surfing, yoga or just relaxing.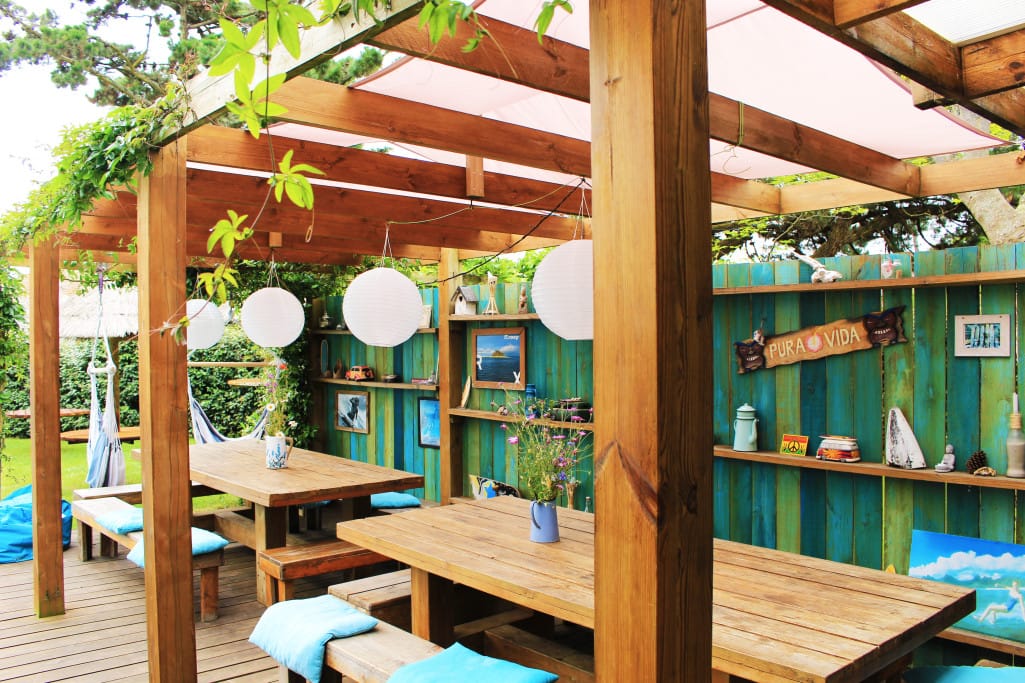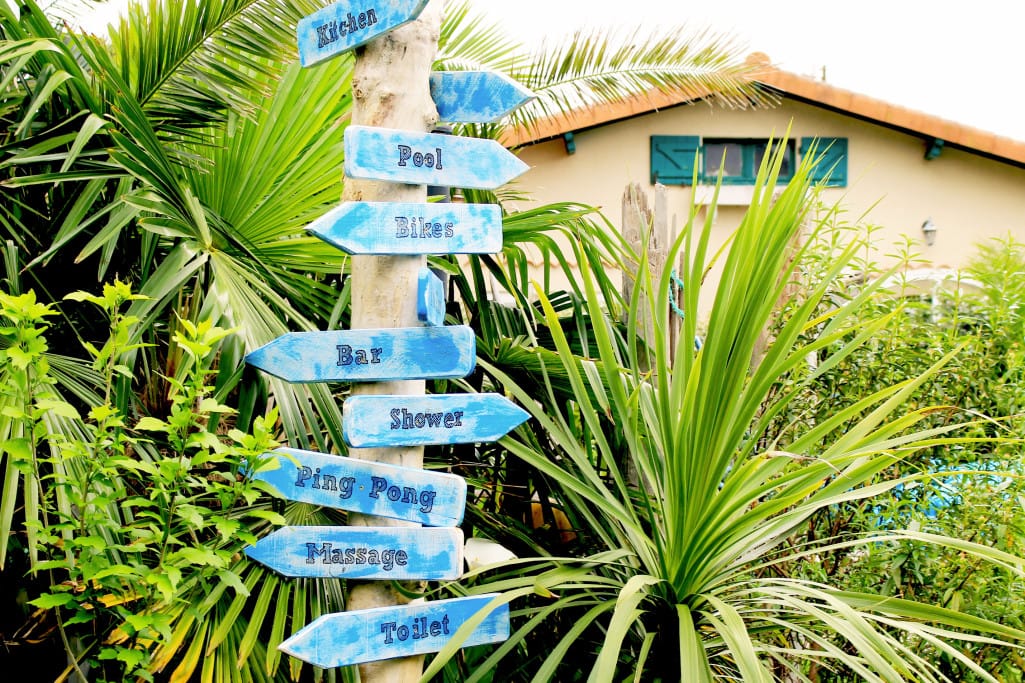 With their two small kids Flo and Yuki, Sven and Elles, long-time residents of Mimizan, run the Pura Vida Lodge with love. It shows in the details. Breakfast for starters: homemade, local and organic as much as possible. Then there's a perfectly secluded garden with lots of flowers, trees, hammocks, solar shower and, jeah! a swimmingpool. Small decorations made of driftwood (by the creative hands of Elles), spacious rooms and a comfy lounge area add to the fact that this is not just a surfcamp, but a comfy lodge for surfers and their family and friends.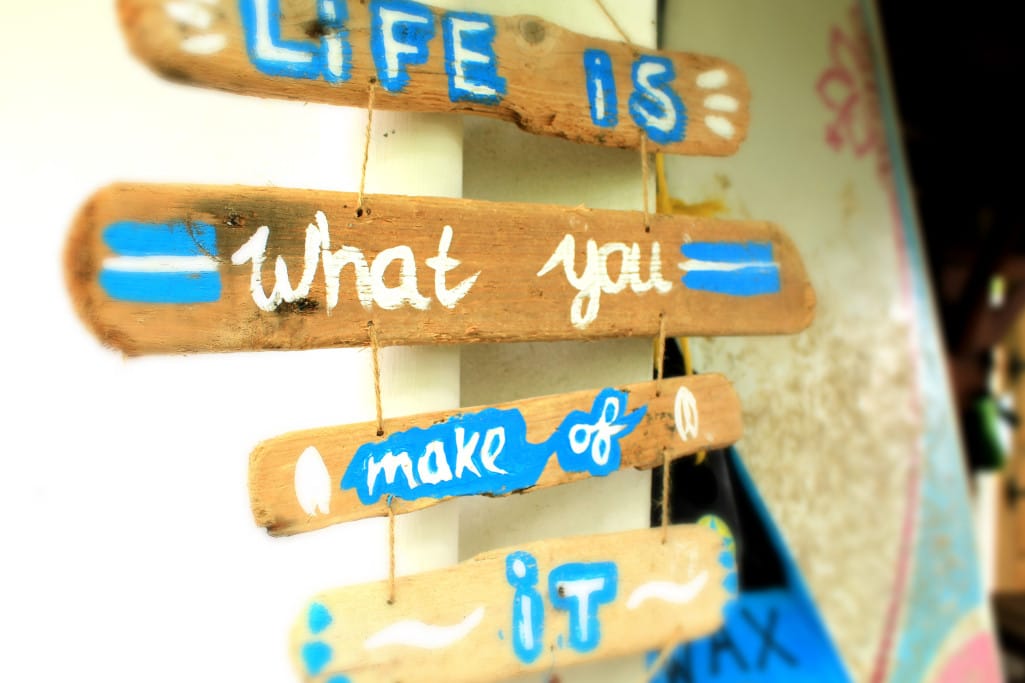 Whether you're a novice to surfing or want to become a teacher, this is a place that serves the full spectrum of the surf species. There's the all-in surf week for all levels (21+), the life-saving and surf coach courses, surf and yoga weeks and due to success a 30+-surf camp every last week of the month.
Since that's such a good idea we're happy and grateful to offer one 30+-surf week for a very, very attractive price while our crowdfund is still running. Check it out here: