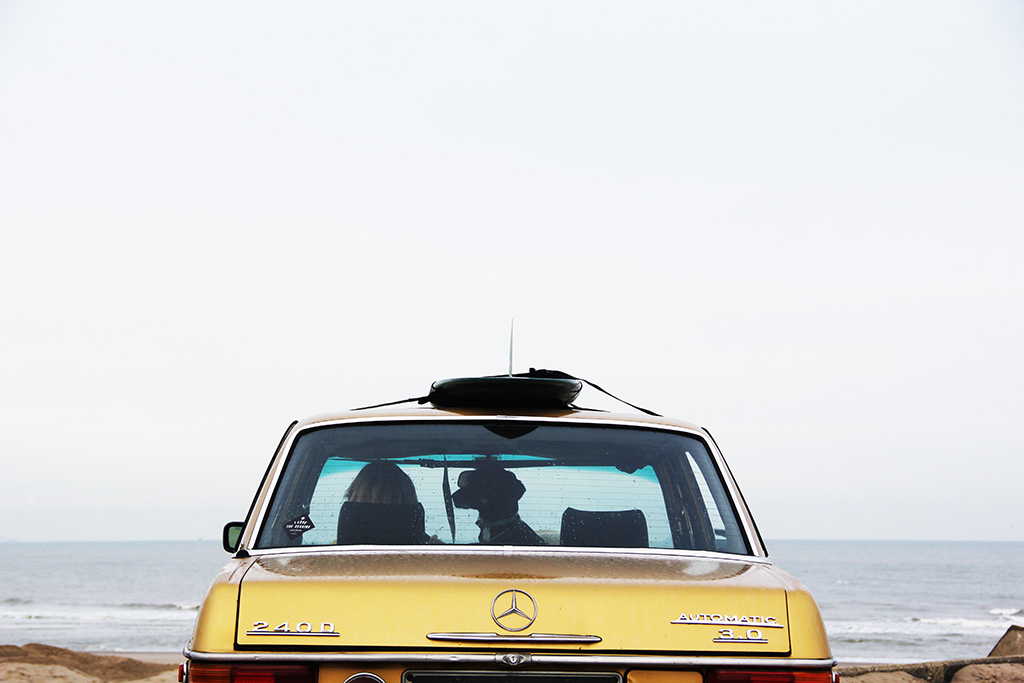 On the road (again) Podcast tips
Travel time is here and we're listening! We asked you to recommend your fav podcasts and then we added a few of our own. The result is this list that'll get you through a day, a night, and another day of driving towards your destination. Enjoy 🙂
Water people podcast
Can't think of a more suitable couple voicing a podcast series about, around and on water people than Lauren Hill and Dave Rastovich , both embodying a life aquatic. Being surfers and all-round ocean lovers themselves, and best buds with about every other sea-related filmmaker, activist, artist, competitor, writer, they talk surf, action, art, books,  competition, nature, raising kids, life itself and philosophy with the likes of Gerry Lopez,  Belinda  Bags, John Florence,  Taylor Steele,  Leah Dawson, Fergal Smith, and many, many more. Once you dipped your toes in, you'll soon be pulled to the depths of the global ocean community. 
Wild ideas worth living
Listen to explorers, adventurers, health experts, entrepreneurs and all kinds of people you'll love to hear sharing their ideas, wild stories and how they accomplish(ed) them on Wild Ideas Worth Living. One that really caught our attention is Healing in the Outdoors. Just get through the first minute of sponsor blah-blah, then listen to mountain runner Adam Campbell talk about highs and lows, intense grief, loss and trauma, and finding renewed joy and peace in nature.
Longboardarian
The Longboardarian Podcast features surfers, shapers (like female shaper Ashley Lloyd!), surf historians and, well, anyone who has anything substantial – i.e. interesting or funny – to say about longboards and surf culture. Check them out!
The DO lectures
We're big fans of the articles, books and podcasts by The DO Lectures. In their Being Amazing Despite… series, host Gav Thompson asks digital nomad Chris Lovett about Owning Nothing. 'Less is progress', says Chris Lovett in his book, Discovery of Less. Learn how he came to write that book in the first place (travel plans!) and also why you definitely don't need to be a minimalist to enjoy uncluttering. Find out how to get rid of stress and stuff.
Sounds good
Good Good Good publish newspapers and newsletters bringing hope and positivity to the world. And they've a weekly optimistic podcast too! In this episode of the Sounds Good podcasts, founder Branden Harvey and social innovation expert Abby Falik chat about the importance of travel – How Travel Exposes the Nerve You Can't Ignore – and the strength and joy to be found in pursuing possibilities.
Also have a listen to Branden and writer/producer Ben Nemtin discuss Making the Impossible Possible and why we peculiar humans often put off the things we really want to do.
Save the best (and longest) for last! Jedidiah Jenkins, author of To Shake the Sleeping Self, explains why curiosity is so important and the benefits of pushing yourself out of your comfort zone in The Adventure of Curiosity.
Get Wet Soon
Oh… Yes. Errr… Then there's our own story. If you're interested to know how it all started, who we are and whatnot; learn how to follow a dream, get interesting pointers on crowdfunding, working on the road and all that… you might like the conversation we had with Thomas Zielinski, founder of Get Wet Soon. We met up in a tiny café one fine January afternoon in Imsouane, Morocco. Here's our story.
About that outdoor job
Host Charlaine Jannerfeldt, who runs her own outdoor sports activities company for women in the Swiss Jura mountains, chats with guests to find out how they landed theit outdoor job; what it takes to thrive in the outdoor industry, outdoor recreational economy or the action sports industry; and how much outdoor time they really get. Lots of fun and uplifting episodes, and our own author Alexandra had the honour to be one the guests too! Find out how she landed that seaside job.
Rich Roll
Okay. One bonus. Because it's Matthew McConaughey talking. Yay! (Just sit or scroll through the first 10 minutes though). Find your frequency.
I Love the Seaside playlists
Had enough of listening to peeps expounding on hows and whys? Need a little music break to boost your wide awakeness? We've got you covered!
Pop on some tunes from Alexandra's Spotify lists to help you along On the Road to: Portugal, Spain, France. Rather be swinging and swaying in the passenger seat? This Release Party Playlist will keep you lively! Or if you're dreaming of empty line-ups, far-away places, camp fires and sunsets… try Follow the Sun.