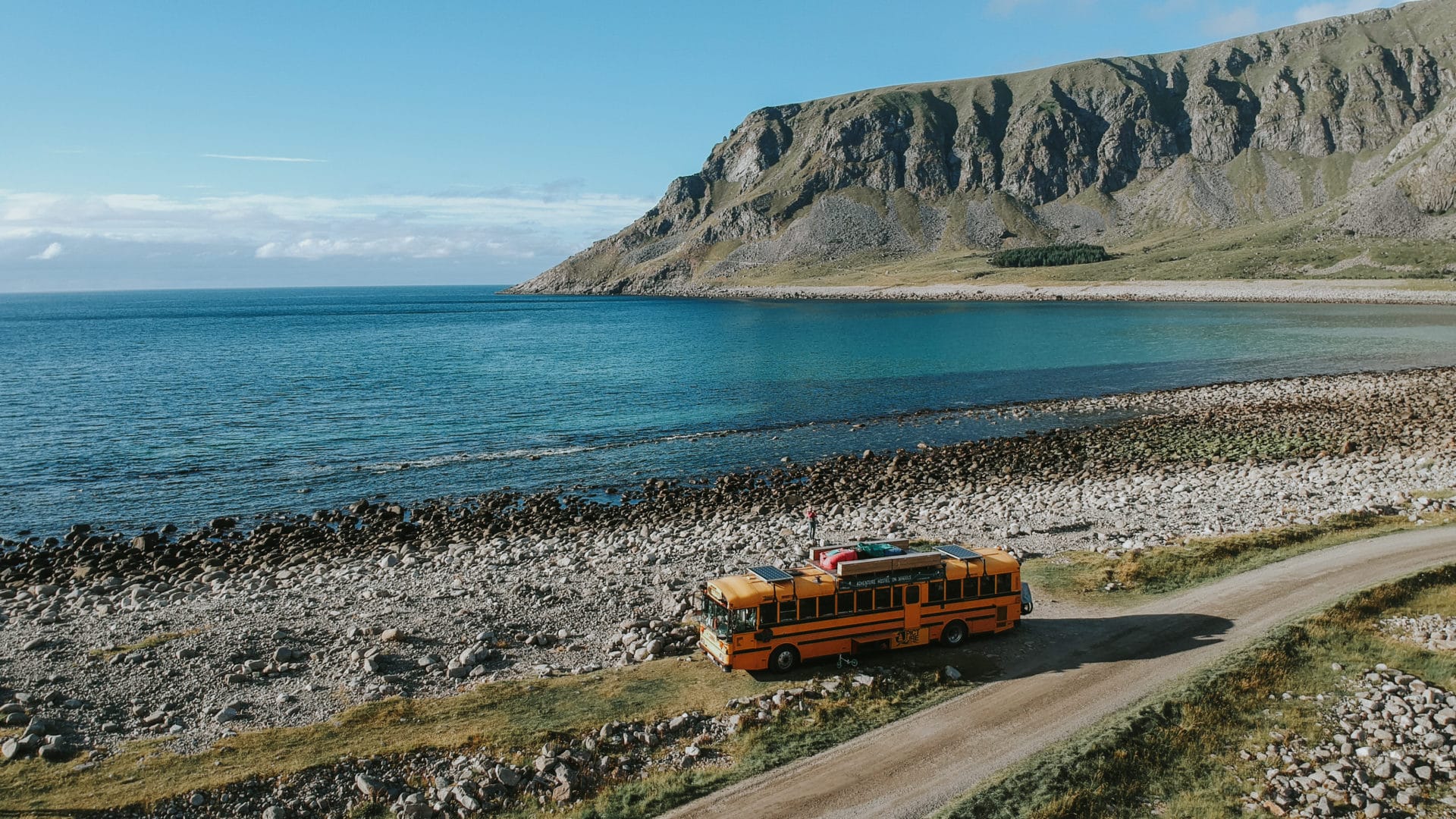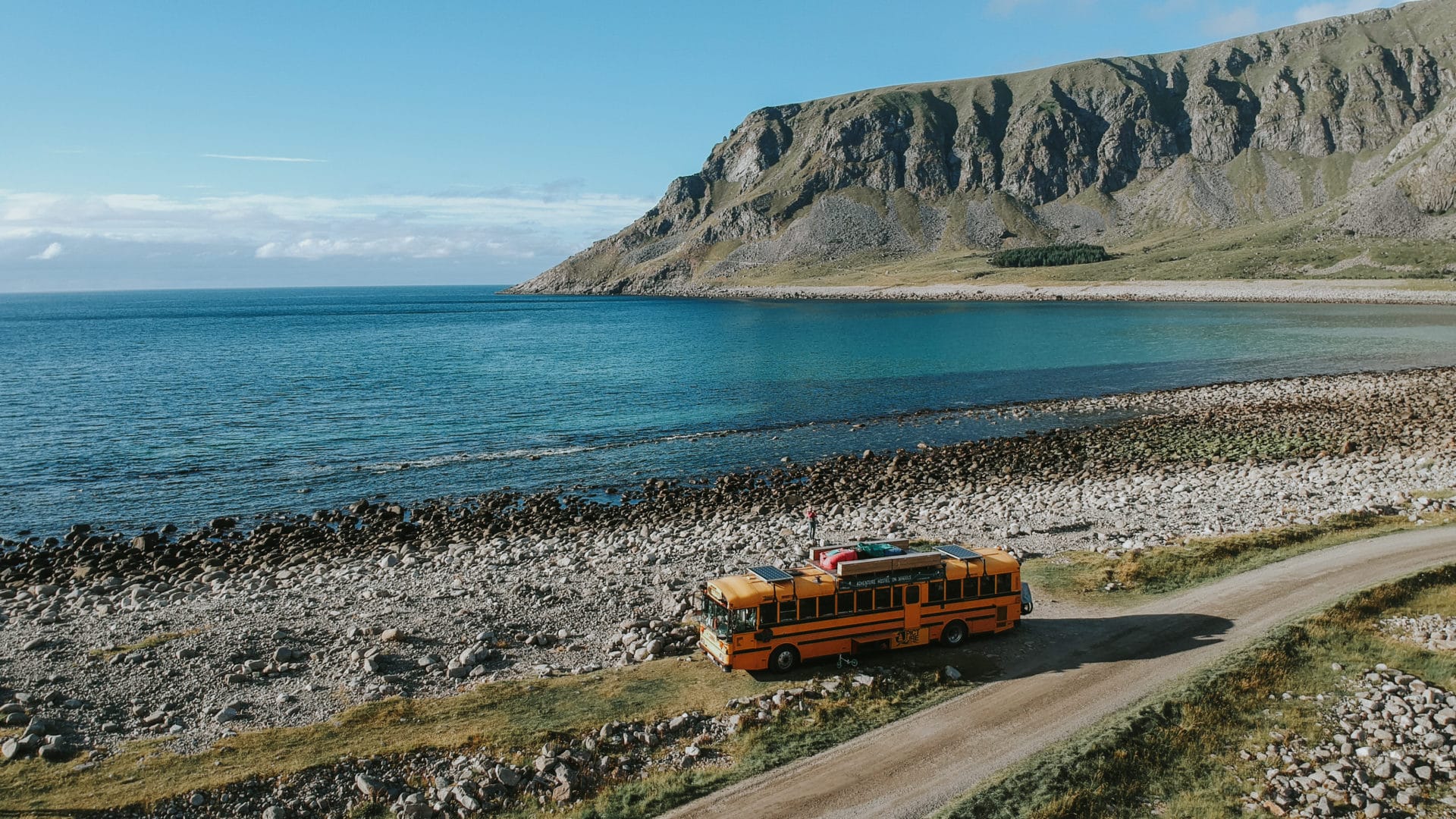 Rooftop breakfasts, uphill hikes, downhill biking, waterfalls, fjords, mind-blowing views, delicious food, a woodstove, comfy beds, warm showers, an incredible journey shared with the best companions: Let's Be Nomads!
It's not nearly half of what you can expect, joining the Nomads Bus; a unique hostel on wheels. We met the Nomads family (Val, Tim and their lovely daughter Fenna and dog Lewis) several times on our travels throughout Europe and are in love with their free spirited and adventurous way of living. Easy going, yet gifted with tremendous energy and enthusiasm, Val and Tim are your perfect hosts for such an unforgettable holiday on wheels.
In June and July 2018 you can either enjoy 7 or 10 days with The Nomads Bus, touring the Norwegian area of Senja, Lofoten and Lyngen Alps. Support our crowdfund now and you'll get a very generous DISCOUNT on their trips. And of course our new surf &travel guide to northwest Europe!
www.kisskissbankbank.com/i-love-the-seaside-the-surf-travel-guide-to-northwest-europe