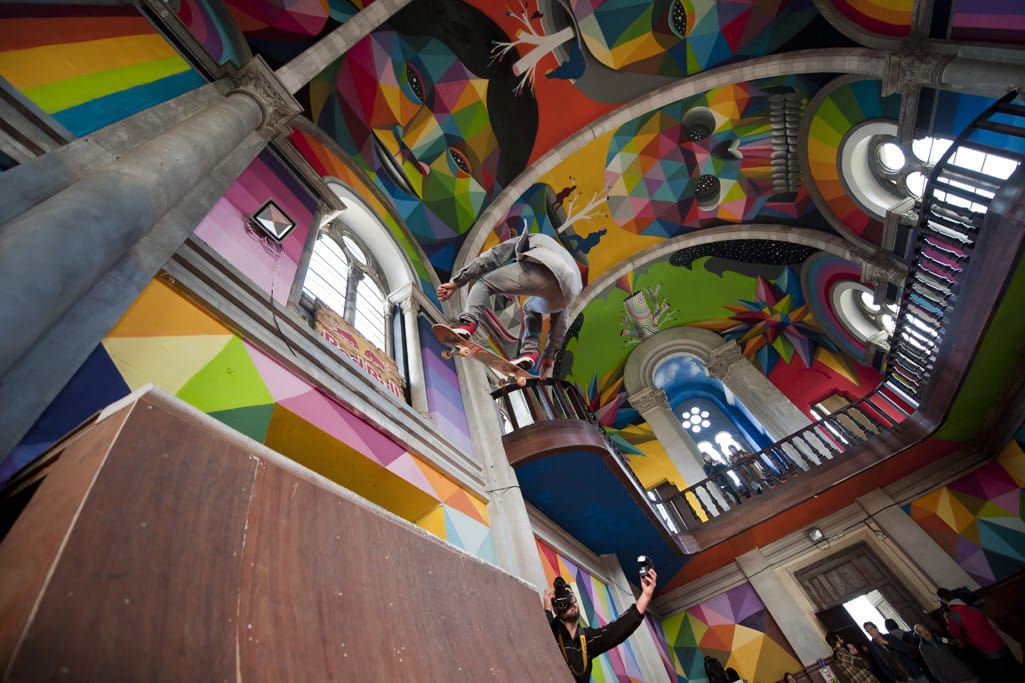 Iglesia Skate, the skate church, is originally an ancient temple, located in Llanera (Asturias), between Gijon and Oviedo. Today it's a skateboard ramp within the church and hosts art and cultural exhibitions. Since 2007 it already was converted, by a private investor, to a place for concerts and skate championships to encourage youth culture. In 2014 artist Okuda San Miguel came along and set wheels in motion to complement that idea with painting on the walls and vaults 'as it's always been done in churches'.
A recurring figure in the paintings, Kaos Star, is a symbol for Kaos Temple: "no matter what you do, where you come from, have your own reference to achieve your goals".
The church is open, not only to skate in a unique setting, but for all contemporary art enthusiasts. A skate school and art workshops are on the menu and in the near future Kaos will be hosting cultural and sport activities as well.
Travelling the coast of Asturias, you can make it a day trip and be back at the ocean in no time.
#kaostemple, #LaIglesiaSkate