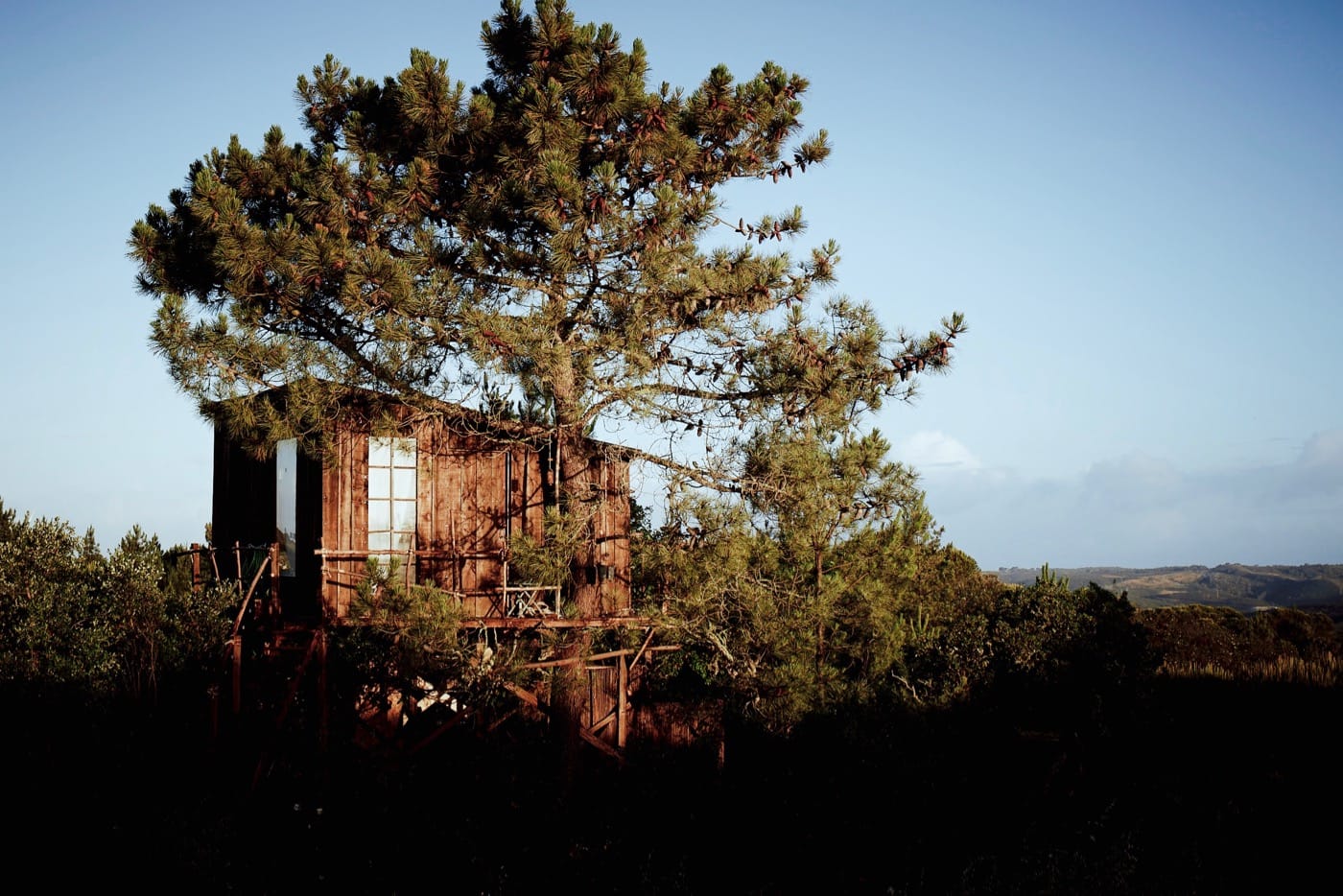 Into the Wild Algarve – A life less complicated
For our first discount deal, we've teamed up with Into the Wild Algarve to offer a whopping 10% discount on your stay in a charming custom-built Treehouse.
The Treehouse sleeps up to 4 persons, offering a snug queen-size bed and bunks, so is ideal to share the dream with your kids. Or have the most romantic winter stay with your loved one. Or share adventures with your best friend. Or go solo and write poems…
Just an hour's drive from Faro airport a 40-hectare domain of pure tranquility and unspoilt nature awaits. Here you can escape the winter greys, replace city noise for the song of rare birds, be amazed by a 360° view of nature, touch the pine trees from your balcony, smell the ocean breeze wafting over the hills and woodland from your bed. And, well, let's face it, live out your childhood dreams…
Sonya and Dave Hemminga moved with their 3-year old, Jip, from Amsterdam to this beautiful plot of land in the southwest of Portugal in 2013. After a whole lot of hard work and a steep learning curve, they created a dream escape space. Their decision to make this life change was a dramatic one; from a bustling city-life to the rural with no gardening experience to speak of – the land needed serious work, the house was a ruin, not to mention there was no electricity or running water.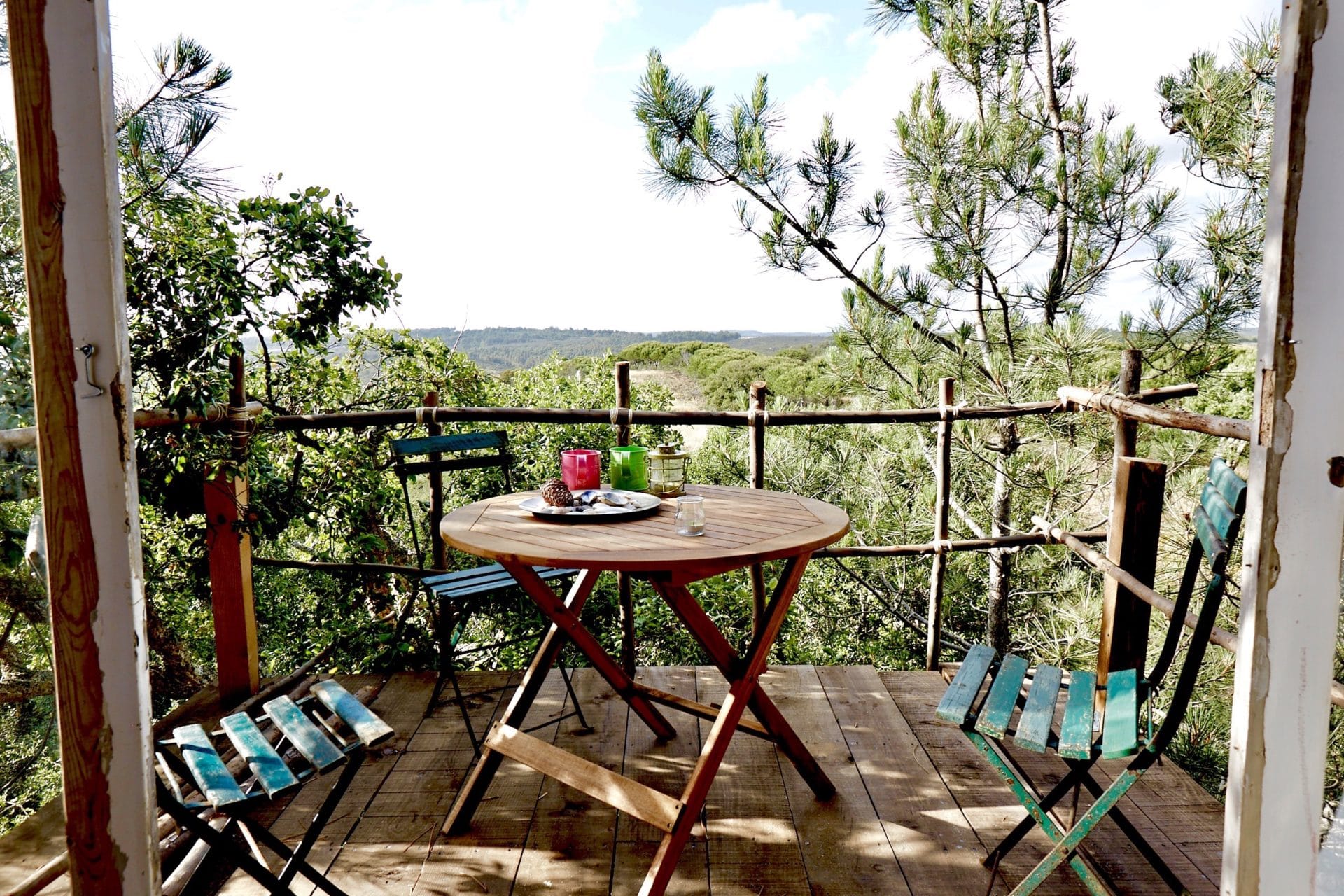 They chose a nature-friendly way of living, so enter compost-toilet, solar panels, water pump and lots of patience. Especially to work the land, and turn it into a self-sufficient place with a vegetable garden, a yurt as a house and an eco-campsite for guests.
Fast forward to 2018. Sonya and Dave now also have a toddler, Flint, and dogs, cats and chickens running around. They found a third partner to run Into the Wild Algarve with them, Petra Mijnders, and together they offer a small but exquisite choice of tents to stay in; 2 Tipis, a Safari tent and a Bell tent, as well as the amazing Treehouse. Volunteers help with taking care of the campsite, the animals and the garden, learning a sustainable manner of working the land.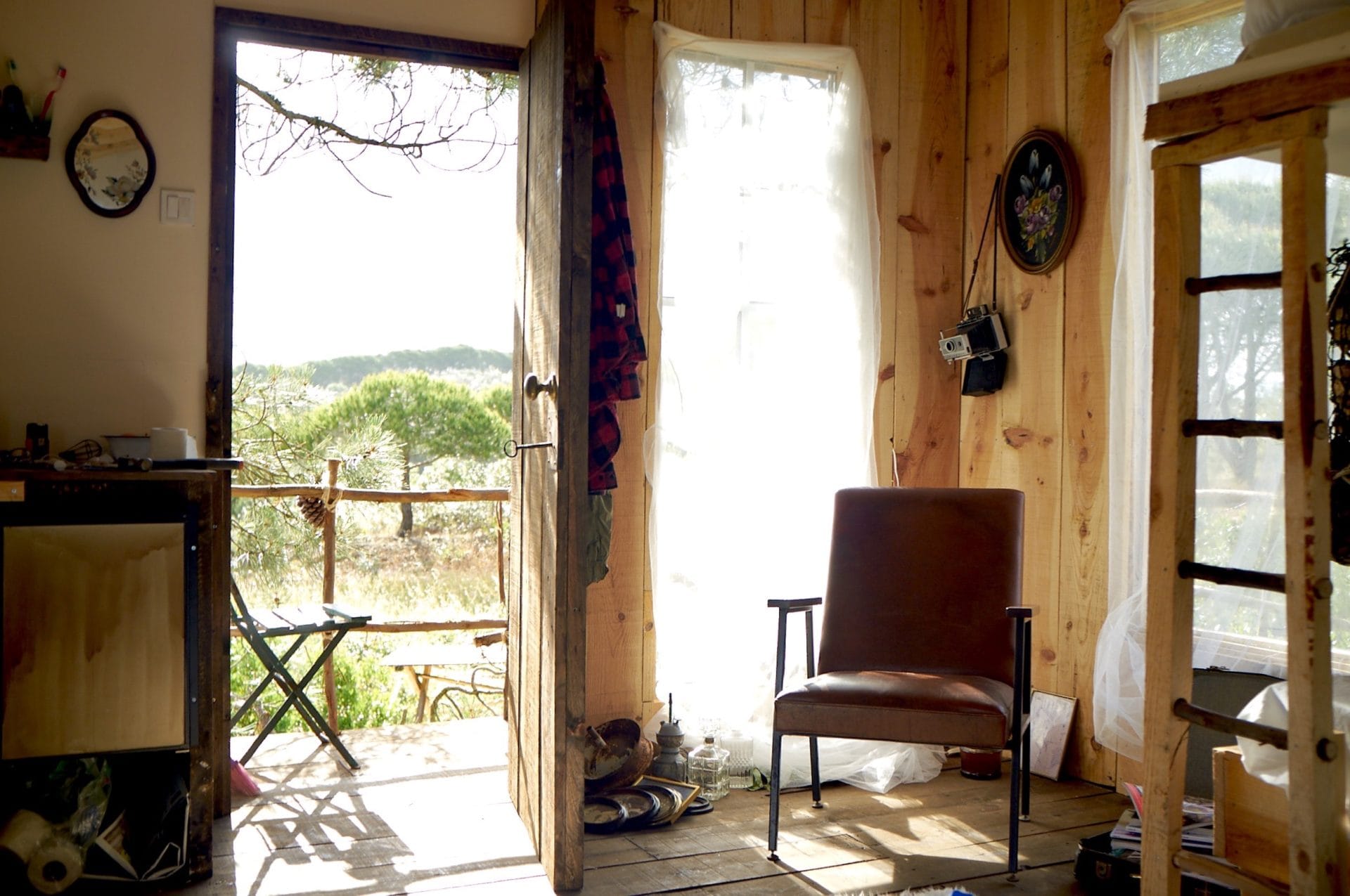 Step into the wild Algarve. Step into a life less complicated and spend your next holiday in the most magical treehouse… AND save 10% with the ILtS discount code!
To book your stay: head to www.intothewildalgarve.com, select your dates and enter coupon code ILovetheSeaside. Then email us your booking confirmation and we'll send you a surprise I Love the Seaside goodie pack!
* Discount code valid from December 2018 to February 28 2019 *