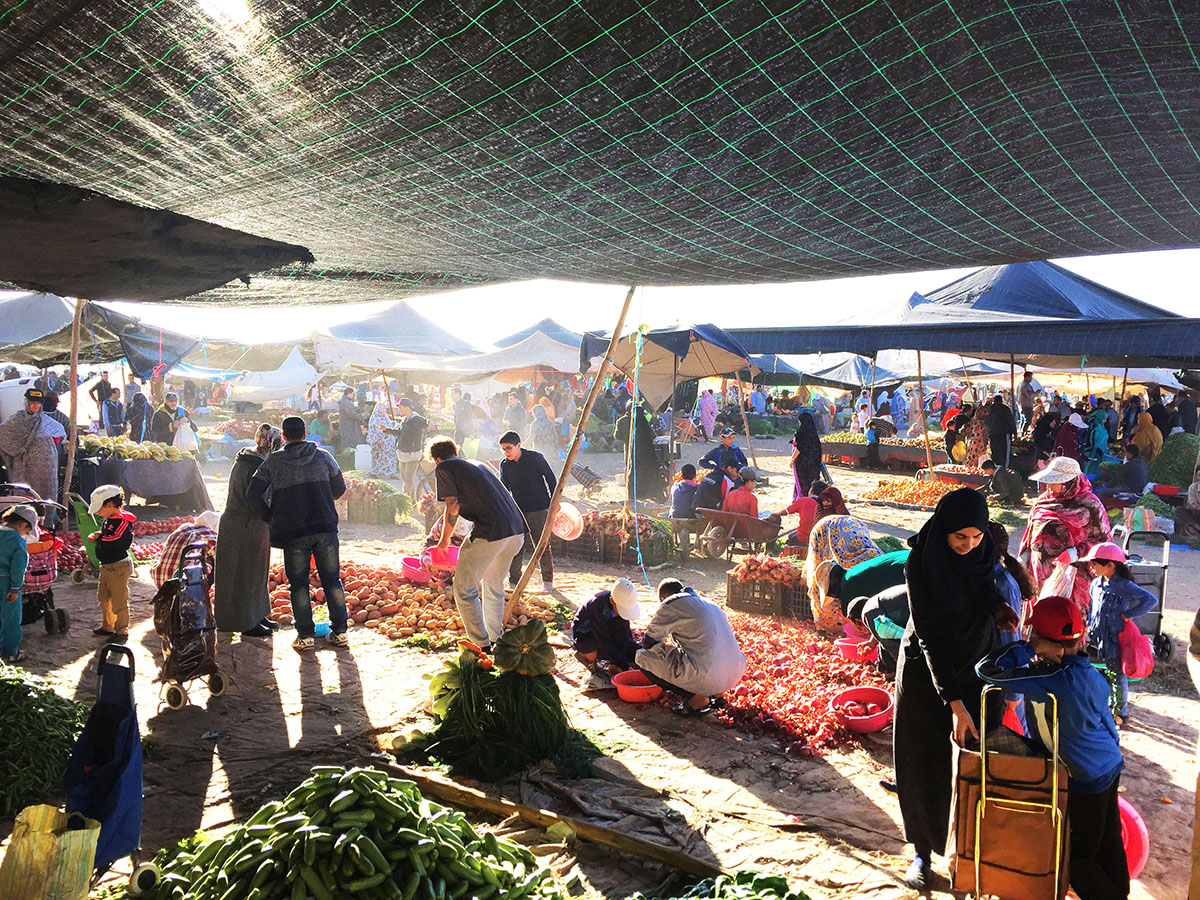 EASY RECIPES: MOROCCAN SALADS
However much we like the whole slow cooking principle of the tagine and couscous, we sometimes prefer effortless, chop-chop, jumble-and-ready but wholesome food. Such are these salad recipes, easily prepared and served. Choose the food to suit your mood: the refreshing citrus-zingy carrot salad or the sweet 'n' earthy roasted beetroot salad with dates!
If you spend enough time in Morocco, you'll notice the seasonal changes first and foremost when you visit the fresh markets. You'll be ordering daily avocado shakes in winter, or a plate of orange slices sprinkled with cinnamon. In early spring, you can add strawberries to your dessert and see prickly pears growing on the cacti. Come summer, enjoy juicy watermelons and the tastiest tomatoes. These are just a very few of the riches the fertile grounds of the Souss Valley and Agadir's coastal area produce.
In the Eat, Drink, Hang out section of the Surf & Travel guide to Morocco, we stopped mentioning 'seasonal and locally produced food on the menu' for good reason. Everywhere has fresh, local and seasonal produce, from top-class restaurants to street food stalls. And shopping at the souks to prepare your own meal is a feast in the making!
Make these easily prepared Moroccan salads the way we learned from Khadija and the other lady cooks of Residence Le Kaouki, who were ever so friendly letting us into their kitchen to take notes.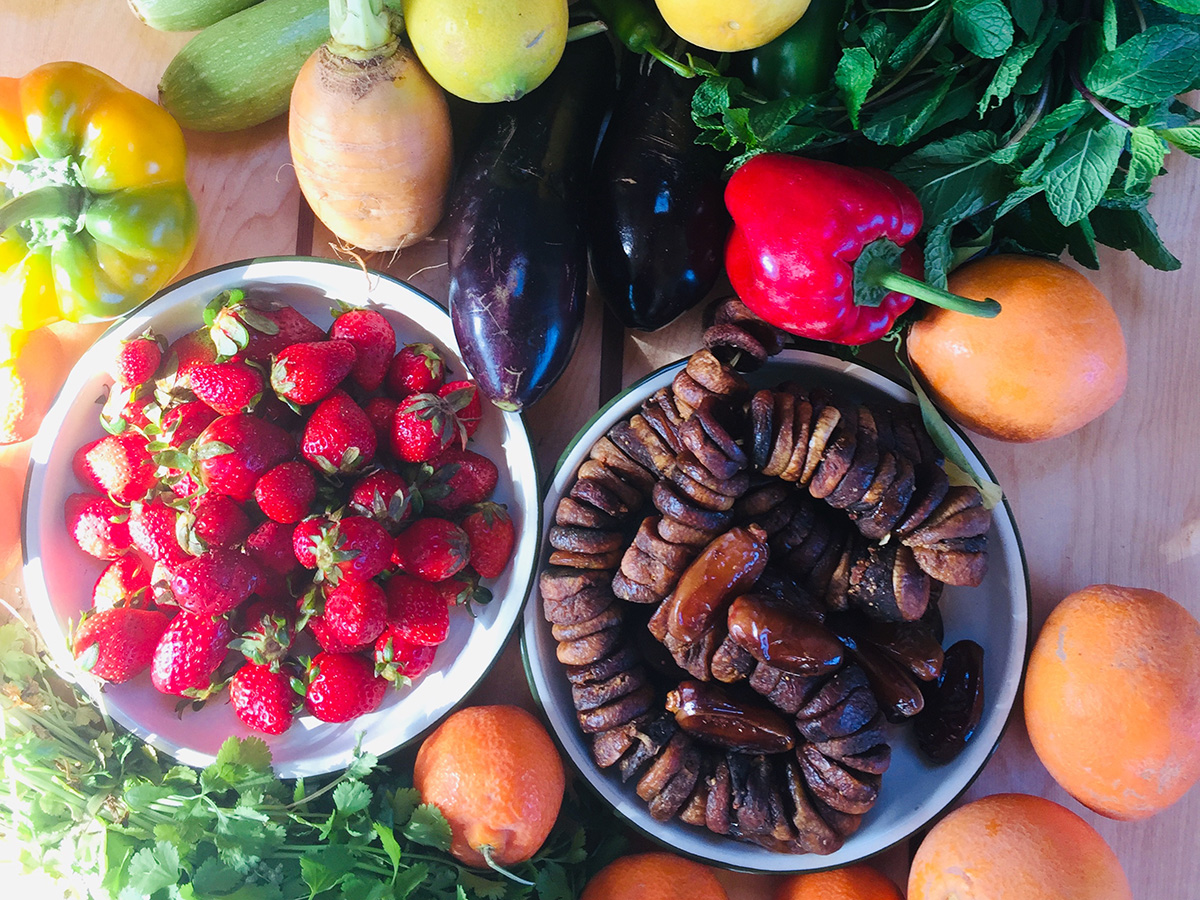 Beetroot salad with dates
Eat as a starter, side dish, or lunch with goats' cheese and Moroccan flat bread. The ingredients are loosely based on a serving for 4, as a side dish.
2 roasted beetroots
½ red onio n
A pinch of pepper
A pinch of coarse sea salt
A pinch of cumin
2 tablespoons of olive oil
1 teaspoon of vinaigrette
Fresh parsley
Fresh Moroccan basil
A handful of dates
Slice and chop the beetroots and the onion, put them in a bowl and mix. Remove the pits from the dates and slice into tiny pieces. Chop the parsley and basil – Moroccan basil is slightly spicier than normal basil. Mix the olive oil, vinaigrette and spices, except the sea salt, in another bowl and pour over the beetroot and onion. Add the dates and most of the parsley, jumble-jumble, then sprinkle the rest of the parsley, sea salt and some nuts on top. You'll notice the large grains of sea salt jazz up every bite.
A little extra tip to keep flies away: put some fresh Moroccan basil in a cup with a little water! Apparently they don't like the smell of it.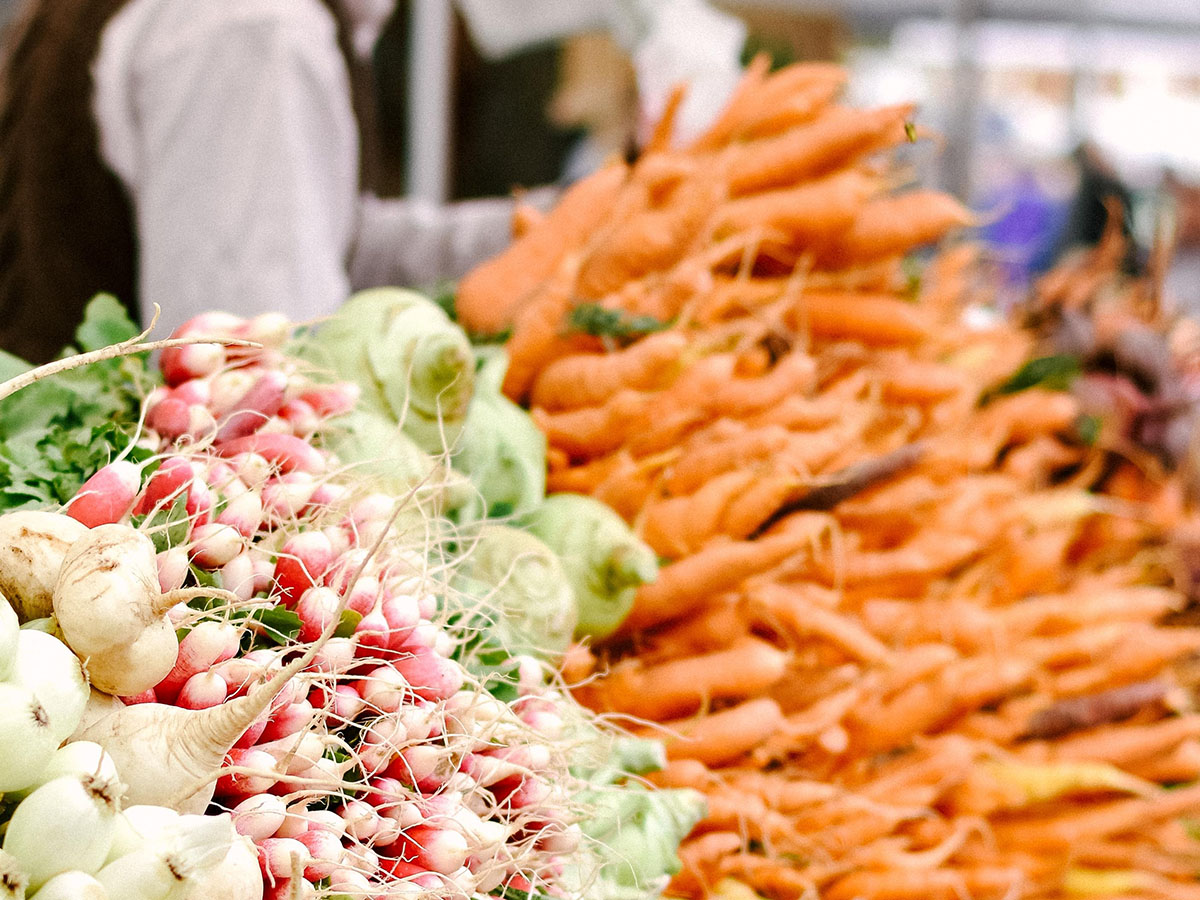 Salade carotte a l'orange
This is one easy-peasy and very refreshing carrot salad, serving 4.
4 to 8 large carrots
1 cup of freshly squeezed orange juice
½ a cup of freshly squeezed lemon juice
2 tablespoons olive oil
A pinch of cinnamon
A pinch of salt and pepper
A pinch of cumin
Fresh coriander/cilantro and/or mint
A teaspoon of cane sugar or honey (optional)
Flaked or grated almonds (optional)
Depending on the size of the carrots (count 3 to 4 full tablespoons per person) shred your carrots over a plate using a large grater. Place the grated carrot in a bowl. Mix, in another bowl, olive oil, lemon and orange juice and all spices and pour over the shredded carrots. Sprinkle your chosen herb(s) and almonds, et voilà!