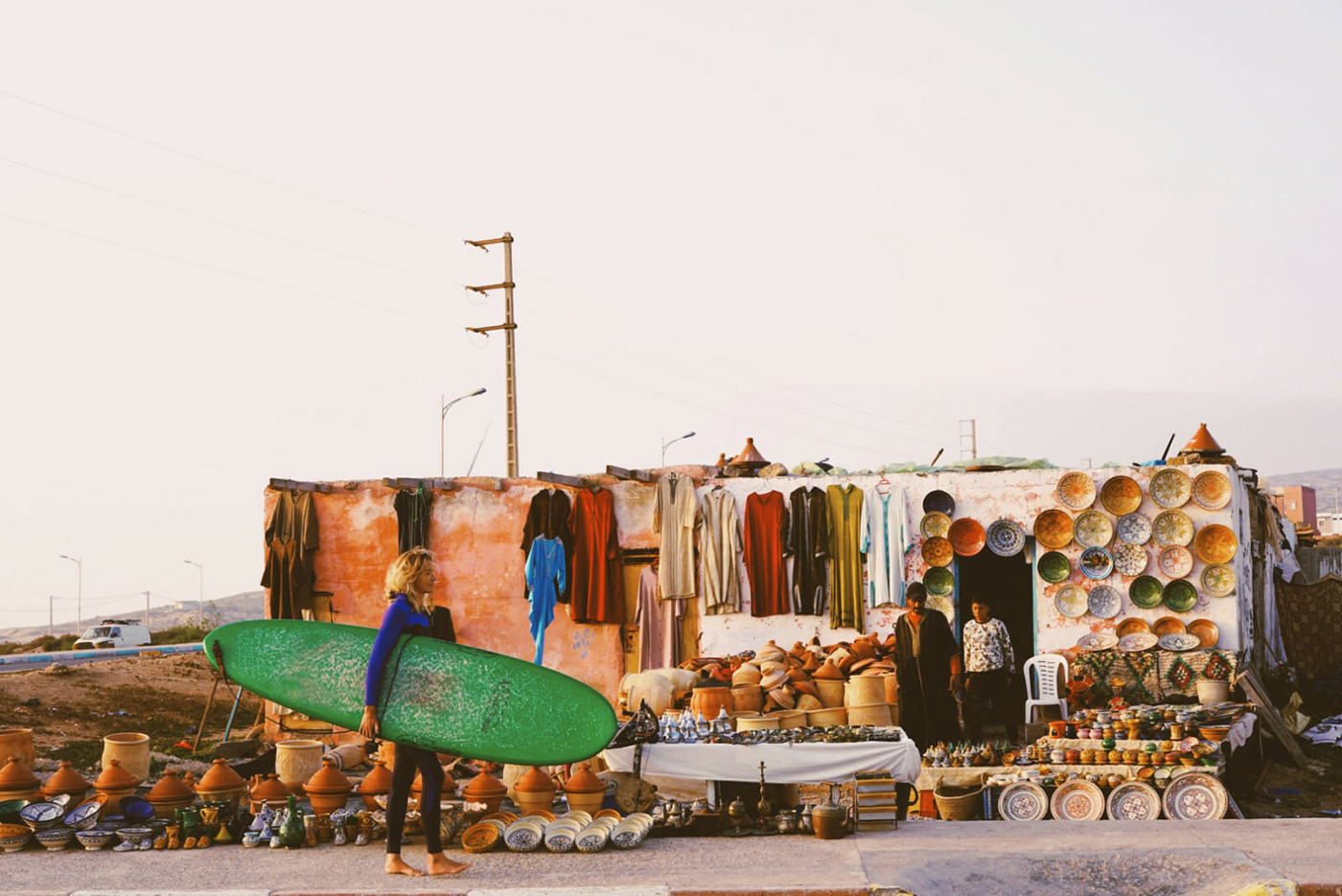 Want to know more about our team and travel guides? Read on if you'd like the answers to some of the questions we're most regularly asked – plus more on how we created the I Love the Seaside surf & travel guide to Morocco. For the who, what, where, why, how and did we surf every spot answers… We're frequently asked how we create our guides; how we're able to do it, how it started and how we choose the places we go. So here's how, if you want to know. And why? We hope to inspire you to set out on your own adventures, with one of our travel guides by your side as your trusted companion, flashing stunning scenery at you to lead you towards our favourite places.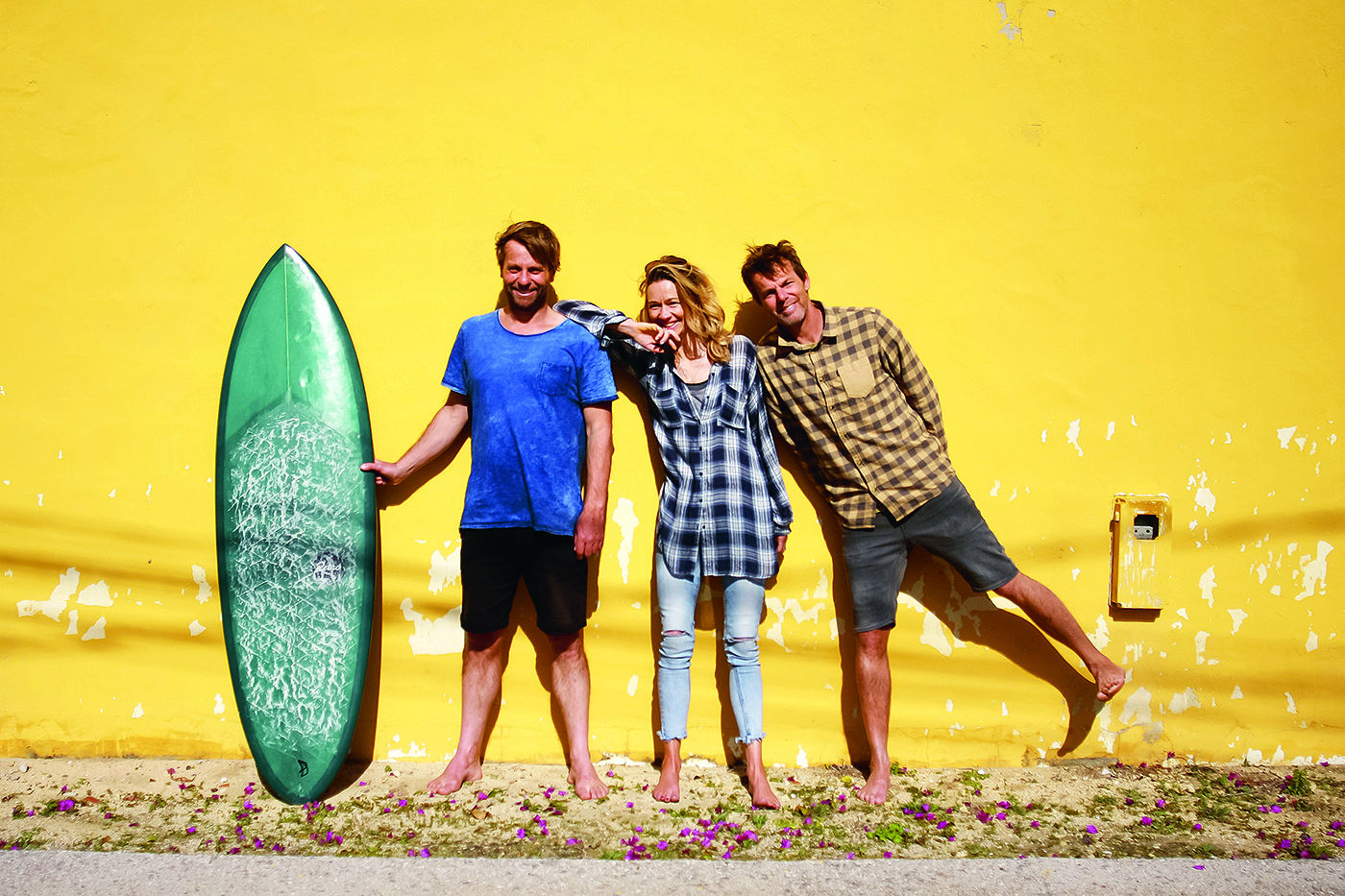 WHO ARE I LOVE THE SEASIDE?
Firstly, our 'core' Seaside Family, the brains behind the guide and founders of I Love the Seaside… Dim Rooker: designer, art director, keeper of the artful eye on the look and feel of the guide, and all our Seaside goodies. Alexandra Gossink: writer, researching traveller, accompanied full-time by 2 rescue dogs from Sagres – Bonzer and Django – and partner in life, love, seaside business and the heinous crime of surfing during office hours – Geert-Jan Middelkoop: researcher, producer, distributor and motivator-all-round-organiser.
While we three are the faces and founders of I Love the Seaside, without the help of our faithful co-writer, fact-checker and proofreader, Gail Bennie: on the laptop all hours of the day AND night when a guide's due to go to print – we'd be totally lost and you'd find your guide written in pretty weird Engrish; with words, names, phone numbers or websites gone wonky at times. Gail also helps with researcher/co-writer work if her van agrees to take her places, like a Portuguese nibble of the Southwest Europe guide and a Scottish bite of our upcoming Great Britain & Ireland guide. We all love to spend a wicked amount of time in the sea.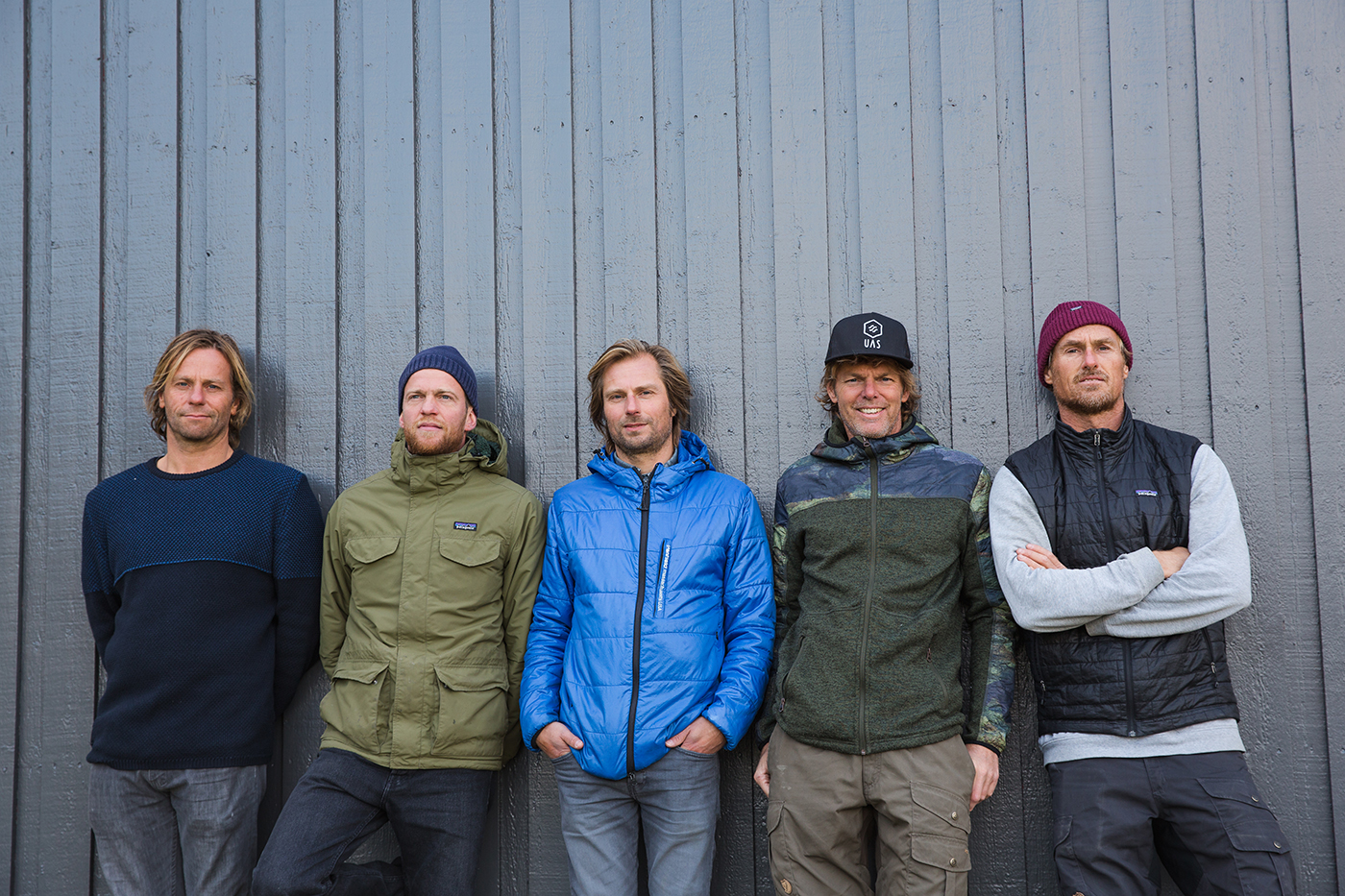 WHO ARE THE OTHER MEMBERS OF OUR SEASIDE TEAM?
Whoof – our ever-expanding Seaside Family are growing, and fast. Besides Marinus Joris and Melchior van Nigtevecht: homies, good friends and talented, trusted photography contributors, we're very lucky to have Frank van Leeuwen: filmer and editor, helper with all things film, sound edits, and short promos.

With each new adventure, new area, for a new guide in the making, we expand the tribe and work with new talented seasiders; kindly willing to help us for less than they're worth, but give it their absolute best anyway. Our Morocco guide has been extra-beautified with the work of oh so creative Marie Pfisterer: provider of our stunning Morocco cover shot, very many fabulous photos and our promo film. In the upcoming Great Britain & Ireland guide (2020) you'll meet our contributing writer from Cornwall, the lovely local, Lottie Lewis: sharing her home breaks and favourite people and places of Cornwall and Devon. And our newest member of the family, Clare James: photographer and seaside sister, provider of amazing surf shots.
HOW DO YOU CHOOSE ALL YOUR ADDRESSES AND ARE THEY SPONSORED?
We're a totally independent travel guide, so no – we don't get paid for putting ANY of the chosen addresses in. We do get a free coffee or pizza offered now and then, which, us being cheeky buggers, we accept gratefully! But any freebies we receive are from folks we already like, so they're definitely a thank you, not a bribe.
We choose all addresses with care. We start with the people and places we know from former travels and stays, we ask around, we get recommendations, we walk, drive, surf, search, and search some more, we check them out online, we ask locals where they go, sometimes we stumble upon a little treasure by chance. And if we fall in love with it, for whatever reason – because it's run with love, done with the heart, the food's to die for, its decor's so smart we want to steal their style, or there may be a house cat, or water bowls for dogs – then we put it in our guide. That's how we do it.
YOU COVERED THE COASTLINE OF SOUTHWEST EUROPE AND NORTHWEST EUROPE'S BREAKS, WHY WAS MOROCCO NEXT?
Easy, that one. Over the last 10 years we've travelled Morocco extensively, several times. Usually for a few months, discovering new gems, visiting different parts of the country each trip. It's been our intention, since the very beginning of I Love the Seaside, to create a Morocco surf and travel guide. There's still so much to discover in this beautiful country. Just look at our guide and you'll understand why!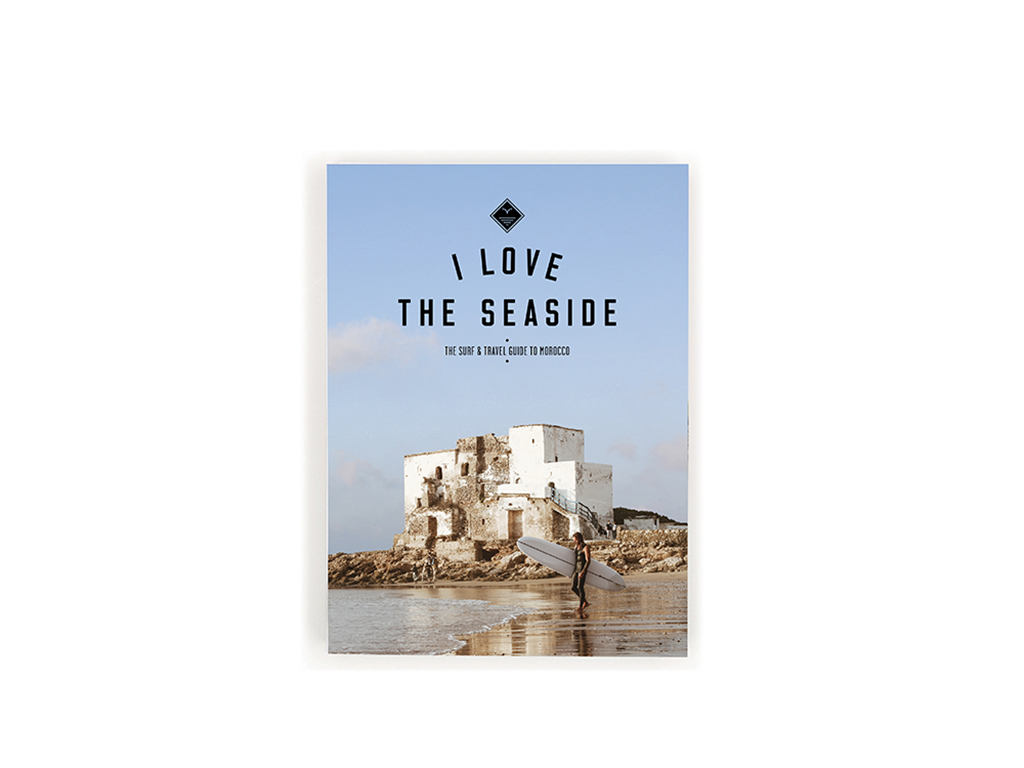 WHAT'S IT LIKE TRAVELLING AROUND MOROCCO IN A VAN?
About as easy as one, two, three. The roads are generally good, people are friendly, it's pretty safe (it's more common to have your vehicle broken into in the cities and coastal spots of Europe than here), campsites are cheap and the landscape is ever changing. Free camping's allowed in some places, and there are parking guards to be found all around – referred to as 'guardiens', the French word for err… guards.
DID YOU REALLY SURF EVERY SINGLE SPOT?
Sure… just as you really read every single word of text right up to 'All rights reserved' in our last travel guide. Hmmm? You did, didn't you? Nah. We wish. But for sure we studied, and checked out and asked about and watched, and then mind-surfed them all. And maybe we surfed some that aren't in the guide, and wrote a little bit about why we didn't share it in print, and some more about inspiring you to go and explore…